Dear Friends and Readers,
Sorry for the lateness of our newsletter. We are working things out and trying to clean up our email list at the same time. If you haven't read our emails in the past we will soon be sending an email to request updating your subscription.
•November is National Native American Heritage Month. Here are some ideas on how to celebrate for teachers and educators from the National Archives: Living Nations, Living Words Educator's Guide
•Watch a film on Native American Heritage.
•Read suggested books from First Nations.org reading lists for all ages.
This month we're also spotlighting unique books by six local photographers at : Detroit Photography books 2021
We're thrilled to see another great set of small press reviews by Tom Bowden, who has also included interviews with Australian fantasy and Oulipo author Rhys Hughes, translator of Jean Giono: Paul Eprile, and Jacob Siefring, translator of Pierre Senge. We've also included his October reviews since our email was down that month.
Join us this Saturday, 6-10 PM for "Flashback Night" –a special one-night-only rock 'n roll holiday pop-up shop at Edo Ramen on 13 mile a couple blocks east of Greenfield. Leni Sinclair will be showing her photographs and signing her book Motor City Underground, Laura Grimshaw will be selling posters and artwork by her late husband Gary Grimshaw, and Peter Werbe will be signing copies of his novel Summer on Fire. Book Beat will present a selection of rock, jazz, and other books for holiday gifts.
Browse our catalogs at our affiliate page on Bookshop.org, and if any books are sold out, please check our store inventory. Here are a few new catalogs:
• Art, Photography, Architecture and Design: new for 2021
• Calendar & Engagement Books for 2022
• Everyday is Earth Day! Children's books
• Odd & Off-beat gift ideas for 2021
Shop early to get your holiday gifts on time! The supply chain is even more disrupted this year due to COVID-related labor shortages in publisher warehouses, printing capacity limitations, and shipping issues. All of which means potential out-of-stock books and order delays. Find the perfect gift early this holiday season. November is the new December!
We are sorry to cancel our November reading group meeting due to shortages and shipping issues with publishers. We hope to announce our January book selection in December.
Our 7th annual Detroit Gesu Library Book-raiser will be held Sunday, December 5th, from 12-5 PM, funds from your purchases will go to support purchasing needed books for the Gesu library.
We've recently signed a new five-year lease and hope to continue being your neighborhood bookstore and serve the community. Our shopping hours are 10 AM-6 PM Monday-Saturday, and 12-5 PM Sunday. We kindly ask that you wear a mask! Please call or write with any questions or suggestions: (248) 968-1190. Thank you for your continued support!
We wish you all a Happy & Healthy Thanksgiving! xo
~Cary, Colleen & the Book Beat staff
---
Signed First Edition Copies Available now at Book Beat :
To order please call (248) 968-1190 or write to: BookBeatOrders@gmail.com . The following books were published in 2021, and are available for in store pickup or mailing, quantities are very limited!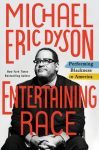 Entertaining Race: Performing Blackness in America
SIGNED First Edition by Michael Eric Dyson
Dyson's work clearly comes from a deep well of love–for his country, for his people and for the intellectual and cultural figures he admires. –New York Times
Entertaining Race is a splendid way to spend quality time reading one of the most remarkable thinkers in America today.
–Speaker Nancy Pelosi
---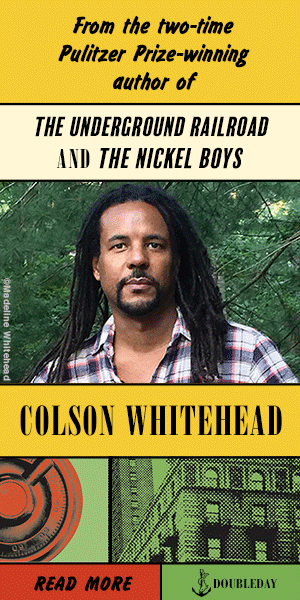 Harlem Shuffle
SIGNED First Edition by Colson Whitehead
NEW YORK TIMES BEST SELLER – From the two-time Pulitzer Prize-winning author of The Underground Railroad and The Nickel Boys, a gloriously entertaining novel of heists, shakedowns, and rip-offs set in Harlem in the 1960s.
"In his eighth novel, Harlem Shuffle, Whitehead offers a literary crime saga that is as delicious as it is nutritious, a much lighter meal than his previous two novels, which emerge from the real-life atrocities of slavery and a brutal reform school in the American south. Whether in high literary form or entertaining, page-turner mode, the man is simply incapable of writing a bad book."–The Guardian
"A rich, wild book that could pass for genre fiction. It's much more, but the entertainment value alone should ensure it the same kind of popular success that greeted his last two novels, "The Underground Railroad" and "The Nickel Boys."
-Janet Maslin, The New York Times
"Colson Whitehead has a couple of Pulitzers under his belt, along with several other awards celebrating his outstanding novels. Harlem Shuffle is a suspenseful crime thriller that's sure to add to the tally — it's a fabulous novel you must read."
-NPR.org
"A warm, involving novel"
-The Wall Street Journal
"Another triumph from Pulitzer winner Whitehead"
-People Magazine
---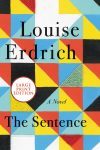 The Sentence
SIGNED First Edition by Louise Erdrich
In this stunning and timely novel, Pulitzer Prize and National Book Award-winning author Louise Erdrich creates a wickedly funny ghost story, a tale of passion, of a complex marriage, and of a woman's relentless errors.
"A deceptively big novel, various in its storytelling styles; ambitious in its immediacy…An absorbing and unquiet novel…that seems 'essential' for a deeper take on the times we are living through."–Maureen Corrigan, NPR
---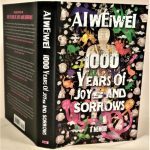 1000 Years of Joys and Sorrows: A Memoir
SIGNED by Ai Weiwei (Author) Allan H. Barr (Translator)
In Ai Weiwei's widely anticipated memoir, "one of the most important artists working in the world today" (Financial Times) tells a century-long epic tale of China through the story of his own extraordinary life and the legacy of his father, the nation's most celebrated poet.
"With uncommon humanity, humbling scholarship, and poignant intimacy, Ai Weiwei recounts a life of courage, argument, defeat, and triumph. His is one of the great voices of our time."–Andrew Solomon
Hailed as "an eloquent and seemingly unsilenceable voice of freedom" by The New York Times, Ai Weiwei has written a sweeping memoir that presents a remarkable history of China over the last hundred years while also illuminating his artistic process.
---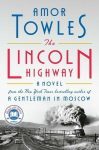 The Lincoln Highway
SIGNED first edition by Amor Towles
#1 NEW YORK TIMES BESTSELLER
"[A] mischievous, wise and wildly entertaining novel . . . Towles goes all in on the kind of episodic, exuberant narrative haywire found in myth or Homeric epic . . . Each [character], Towles implies, is the central protagonist of an ongoing adventure that is both unique and universal . . . remarkably buoyant . . . permeated with light, wit, youth . . . Towles has snipped off a minuscule strand of existence–10 wayward days–and when we look through his lens we see that this brief interstice teems with stories, grand as legends." –-New York Times Book Review
"A classic that we will read for years to come." –Jenna Bush Hager, Read with Jenna book club
"A real joyride . . . elegantly constructed and compulsively readable." – NPR