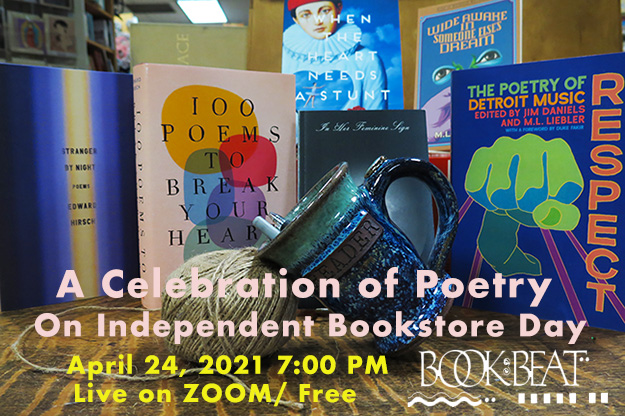 Celebrate Poetry Month on Independent Bookstore Day Saturday, April 24, at 7:00 PM with six poets; Maria Mazziotti Gillian, Edward Hirsch, Dunya Mikhail, Diane DeCillis, M. L. Liebler, and Zilka Joseph. This is a free virtual Zoom event with advance registration required online at Eventbrite. Register soon!
Books by the poets will be available at the Book Beat bookstore, online at the Book Beat gallery or at our affiliate pages at Bookshop.org For more info please call: (248) 968-1190 or write us at: BookBeatOrders@gmail.com. Thank you for your support!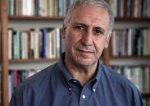 Edward Hirsch is a celebrated poet and peerless advocate for poetry. He was born in Chicago in 1950 and educated at Grinnell College and the University of Pennsylvania, where he received a Ph. D. in Folklore. His devotion to poetry is lifelong. He has received numerous awards and fellowships, including a MacArthur Fellowship, a Guggenheim Fellowship, an Ingram Merrill Foundation Award, a Pablo Neruda Presidential Medal of Honor, the Prix de Rome, and an Academy of Arts and Letters Award. In 2008, he was elected a Chancellor of the Academy of American Poets. Hirsch's first collection of poems, For the Sleepwalkers (1981), received the Delmore Schwartz Memorial Award from New York University and the Lavan Younger Poets Award from the Academy of American Poets. His second collection, Wild Gratitude (1986), won the National Book Critics Award. Hirsh has published eight volumes of poetry, his most recent collection Stranger by Night (Knopf,2020). Hirsh has also published six prose books on the subject of poetry including How to Read a Poem and Fall in Love with Poetry (Houghton Miflin, 1999), a national bestseller. His latest book 100 Poems to Break Your Heart has recently been released in 2021 by Houghton Miflin Harcourt. Signed (bookplate) copies of 100 Poems to Break Your Heart and several other Hirsch titles are available at Book Beat, please inquire.
Maria Mazziotti Gillian is a recipient of the 2014 George Garrett Award for Outstanding Community Service in Literature from AWP (Association of Writers & Writing Programs), the 2011 Barnes & Noble Writers for Writers Award from Poets & Writers and the 2008 American Book Award for her book, All That Lies Between Us (Guernica Editions). She is the Founder and Executive Director of the Poetry Center at Passaic County Community College in Paterson, NJ, and editor of the Paterson Literary Review. Her most recent book is When the Stars Where Still Visible, ( Stephen F. Austin University Press, 2021)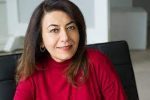 Dunya Mikhail is the author of several books, including In Her Feminine Sign (New Directions, 2019), which was chosen by The New York Public Library as one of the ten best poetry books of 2019; The Beekeeper: Rescuing the Stolen Women of Iraq (New Directions, 2018) The Iraqi Nights (New Directions, 2014); Diary of a Wave Outside the Sea (New Directions, 2009), winner of the 2010 Arab American Book Award for Poetry; and The War Works Hard (New Directions, 2005). Her honors include the Kresge Artist Fellowship and the United Nations Human Rights Award for Freedom of Writing. She currently lives in Michigan, where she works as an Arabic lecturer at Oakland University. Signed copies of In Her Feminine Sign, and most of Dunya Mikhail's backlist titles are available at Book Beat, please inquire.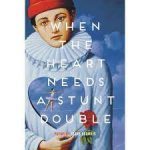 Diane DeCillis After closing her award-winning gallery of thirty-three years, Detroit native Diane DeCillis found herself knee-deep in her second career as an author. Before she could blink, her premier poetry collection, Strings Attached, was named a 2015 Michigan Notable Book. Her 2021 collection When the Heart Needs a Stunt Double "Touches upon the gifts we find in humor, nature, art, food, and how we celebrate the beauty of our scars. These are love poems: to others, to the self, to the body. DeCillis makes it clear that wounds need attention and care, but that loss always strengthens us."–Wayne State University Press When the Heart Needs a Stunt Double is also available direct from Book Beat, please enquire.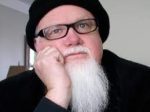 M. L. Liebler is a poet, author, educator, and publisher. His book Wide Awake in Someone Else's Dream (Wayne State University Press 2008) won the Paterson Prize for Literary Excellence and The American Indie Book Award for 2009. Liebler is co-editor with Jim Daniels of RESPECT: Poets on Detroit Music (Michigan State University Press 2020), a winner of the 2021 Library of Michigan Notable Book Award. Liebler has taught English, Creative Writing, American Studies, Labor Studies and World Literature at Wayne State University in Detroit since 1980, and he is the founding director of both The National Writer's Voice Project in Detroit and the Springfed Arts: Metro Detroit Writers Literary Arts Organization. In 2020, Liebler won Michigan's Outstanding Humanities Supporters Individual Award for the many literary organizations that he has founded and directed in the area. Signed copies of RESPECT: Poets on Detroit Music and other M. L. Liebler titles are available at Book Beat, please inquire.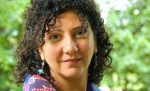 Zilka Joseph was awarded a Zell Fellowship (Zell MFA program) and the Elsie Choy Lee Scholarship (Centre for the Education of Women) from the University of Michigan. She was nominated twice for a Pushcart, and for a Best of the Net, has won many honors, participated in literary festivals and readings, and has been featured on several radio programs and online interviews. Her chapbooks, Lands I Live In and What Dread, were nominated for a PEN America Beyond Borders and a Pushcart award respectively. Sharp Blue Search of Flame, her book of poems published by Wayne State University Press was a finalist for the Foreword INDIES Book Award. Her third chapbook Sparrows and Dust has just been published by Ridgeway Press.