Respect: The Poetry of Detroit Music – Edited by Jim Daniels and M.L. Liebler / signed
While there have been countless books written about Detroit, none have captured its incredible musical history like this one. This collection of poems and lyrics covers numerous genres including jazz, blues, doo-wop, Motown, classic rock, punk, hip-hop, and techno. Detroit artists have forged the paths in many of these genres, producing waves of creative energy that continue to reverberate across the country and around the world. While documenting and celebrating this part of Detroit's history, this book captures the emotions that the music inspired in its creators and in its listeners. The range of contributors speaks to the global impact of Detroit's music scene—Grammy winners, Pulitzer Prize winners, Rock and Roll Hall of Fame inductees, and poet laureates all come together in this rich and varied anthology, including such icons as Eminem, June Jordan, Fred "Sonic" Smith, Rita Dove, Jack White, Robbie Robertson, Paul Simon, Nikki Giovanni, Philip Levine, Sasha Frere-Jones, Patricia Smith, Billy Bragg, Andrei Codrescu, Toi Derricotte, and Cornelius Eady. – MSU Press
"It's the history of music in Detroit. Certainly goes back, at least touches into, the early 20th century with some blues. . . . In this book, you've got lyrics by some of the great songwriters: Fats Dominos, Billy Bragg, Robbie Robertson, Gordon Lightfoot, Jack White, Eminem, and a bunch of others. Then there's some poems of the great dead poets of Detroit: Robert Hayden, Philip Levine. Then there are poets of great national reputations who are either from Detroit or came through here and spent time here: Nikki Giovanni, Toi Derricotte, Edward Hirsch. And then there's a bunch of the rest of us who just sort of hang out here, including me."
~Michigan Radio NPR
"Both Liebler and Daniels have what can only be called musical rolodexes (an old-fashioned way of keeping contact information) that are a mile deep and a country wide. As an example, there aren't many books that can boast work from the poets Phillip Levine, June Jordan, Rita Dove, Nikki Giovanni or Melba Joyce Boyd."
~Bill Castanier, Lansing City Pulse
Paperback. 362pp. 6×9 in. Michigan State University Press.
M.L. Lieber is a poet, author, educator, and publisher. His book Wide Awake in Someone Else's Dream (Wayne State University Press 2008) won the Paterson Prize for Literary Excellence and The American Indie Book Award for 2009. Liebler is co-editor with Jim Daniels of RESPECT: Poets on Detroit Music (Michigan State University Press 2020), a winner of the 2021 Library of Michigan Notable Book Award. Liebler has taught English, Creative Writing, American Studies, Labor Studies and World Literature at Wayne State University in Detroit since 1980, and he is the founding director of both The National Writer's Voice Project in Detroit and the Springfed Arts: Metro Detroit Writers Literary Arts Organization. In 2020, Liebler won Michigan's Outstanding Humanities Supporters Individual Award for the many literary organizations that he has founded and directed in the area.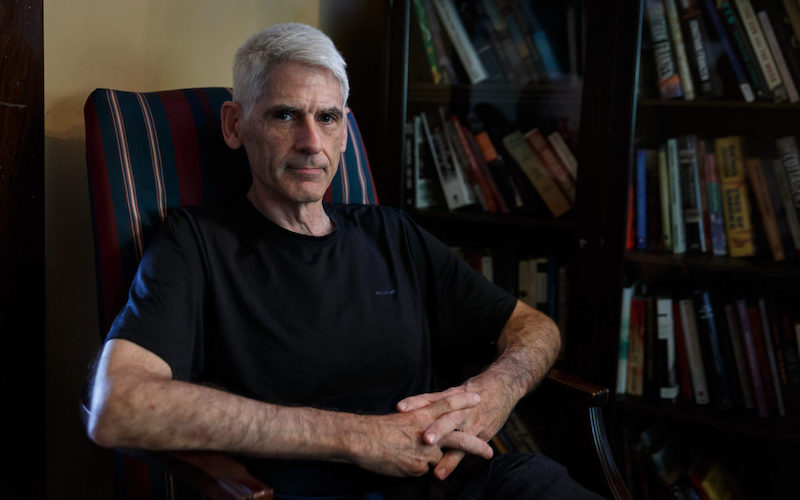 Jim Daniels is the author of six fiction collections, seventeen poetry collections, and four produced screenplays, and has edited five anthologies, including Challenges to the Dream: The Best of the Martin Luther King, Jr. Day Writing Awards. Honors and awards he has received include the Tillie Olsen Award for Creative Writing, the Brittingham Prize in Poetry, the Milt Kessler Poetry Book Award, and two grants from the National Endowment for the Arts. A native of Detroit, Daniels is the Thomas Stockham Baker University Professor of English at Carnegie Mellon University in Pittsburgh.
Signed Copies by editor M.L. Liebler are available until supplies last. 
$ 29.95
Categories: Detroit Lit, Detroit writer, Poetry, Signed by Author
Tags: detroit, detroit music, local authors, M. L. Liebler, michigan authors, music, non-fiction, nonfiction