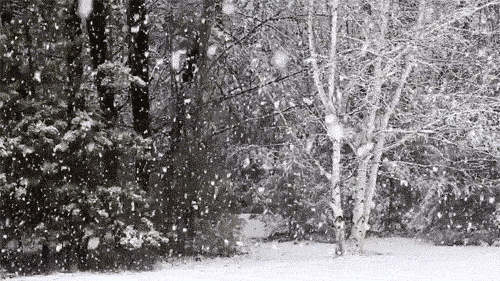 Dear Booklover,
A short note to thank you for your continuing support through this pandemic year and to present some ideas for the gift giving season.
We are just beginning to notice a lag in distribution fulfillment and would like to encourage you to buy books early this year to avoid disappointment and to stock up on your winter reading!
We are accepting store visits by appointment only, and we can ship any size order by standard media mail for $3 and are continuing curbside pickups — call us at (248) 968-1190, or email: BookBeatOrders@gmail.com to make an appointment or order a book. We are happy to drop off purchases to your car, but lately when its too busy we may use a chair or table by the front door. There is a smaller staff at work and we appreciate your patience. The cut-off date for standard media mail shipments within the USA is December 8, and December 16 for priority mail to arrive before Christmas.
In our current newsletter we have a new column of Tom Bowden's small press reviews and an exciting poetry reading event coming up this Sunday, Dec. 6, at 2 PM live on Facebook, co-sponsored by M.L. Liebler, co-editor of the the book Respect: The Poetry of Detroit Music, We've also included some of our favorite art books this year and are recirculating our anti-racism post on children's books.
We are working on a post about Detroit authors, staff reading suggestions, and favorite children's books of the year. These will be sent out shortly. Thanks for subscribing to our newsletter and your continuing support of Book Beat.
Best wishes,
Cary, Colleen and the staff of Book Beat
PS If you or someone you know would like to be sent our newsletters, there is an automatic subscription form at the Book Beat frontpage.
---
A Book for All Ages & Seasons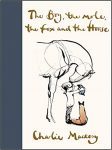 The Boy, the Mole, the Fox and the Horse
By Charlie Mackesy
Harper
Evertime we get this book back in stock, it sells more quickly than before. We just received a new shipment that hopefully will see us through the holidays.. but there's no guarantee. The book is reminiscent of Winnie the Pooh and The Little Prince, a wise contemporary classic for all ages. It's message is timeless, comforting, and a book you'll return to again and again.
"It began on Instagram. About two years ago, Charlie Mackesy, an artist in South London, began posting pen-and-ink drawings about a little boy and his animal friends. One of their earliest appearances, in January 2018, was a simple depiction of the child and a mole sitting together, each wrapped in a blanket, looking into each other's eyes. "Tales from the underground. Another mole day I think, " read the caption. The love began pouring in: One commenter likened the image to Beatrix Potter; another said, "This is a book emerging, Charlie." —The Washington Post
"The Boy, the Mole, the Fox and the Horse is not only a thought-provoking, discussion-worthy story, the book itself is an object of art."- Elizabeth Egan, The New York Times
"What is the bravest thing you've ever said?" asked the boy. "Help," said the horse.
---
A Book is a Timeless Gift
Many new & classic gift book ideas can be found in our catalog: Book Gifting 101: classics & boxed sets
Outrageous (and pricey) gift books: Ultimate Holiday Gift Books of 2020.
Cookbooks are always a popular gift: Cooking, drings and writing about food
The calendars of 2021 are here: 2021 Calendars, (with many more available in store.)
Suggestions made by Indie booksellers nationwide: Indie Next December 2020
As an affiliate bookstore with Bookshop.org, we appreciate your purchasing through them if unable to buy from us direct, and if Bookshop is out-of-stock of the book you want, please call or write us. Books we list on Bookshop are usually stocked at Book Beat, and we're always happy to try and special order directly from the publisher.
---
Signed Copies Available in store only :
To order please call (248) 968-1190 or write to: BookBeatOrders@gmail.com All books pubished in 2020, quantities are limited!
Long Time Coming: Reckoning with Race in America
By Michael Eric Dyson
A Wealth of Pigeons: A Cartoon Collection #1 on this week's New York Time's bestsellers in graphic books and manga
By Harry Bliss and Steve Martin
Make Me Rain: Poems and Prose
By Nikki Giovanni
The Arrest
By Jonathan Lethem
Recollections of My Nonexistance
By Rebecca Solnit
Is This Anything?
By Jerry Seinfeld
The Wicked Sister a novel
By Karen Dionne
The Narcissism of Small Differences
By Michael Zadoorian
Malorie
By Josh Malerman
Hell and Other Destinations
By Madeleine Albright
It's Not All Downhill From Here
By Terry McMillian