A few favorite Art & Photo books of 2020
All books are available from Book Beat in store, or for curbside pickup. We are taking appointments for holiday browsing Mon-Sat 10 AM-7 PM, Sun: 12-5 PM. We are limiting the amount of shoppers inside the store to six or less at any given time. Call us at (248) 968-1190 to make an appointment.
---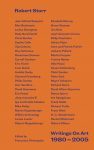 Writings on Art
Robert Storr
HENI
The first collection of essays by one of America's decisive and most lucid critical voices
Following on from the much-lauded Robert Storr: Interviews on Art, Heni presents the first in a two-volume publication featuring the collected writings of Robert Storr, one of the world's leading art critics and curators. Featuring the best of Storr's criticism—reviews, articles and essays—from the 1980s to the mid-2000s, this publication includes texts on a wide range of artists such as Jean-Michel Baquiat, Louise Bourgeois, Carroll Dunham, Eva Hesse, Ilya Kabakov, Martin Puryear, Louise Lawler, Bruce Nauman, Adrian Piper, Jackson Pollock, Chéri Samba, Nancy Spero, Yvonne Rainer and Rachel Whiteread (among many others). Writings on Art offers fresh insights on some of the most influential artists of our era, and is a must-read for curators and students, artists, exhibition-goers and all those interested in the art and culture of today.
Also available is Interviews on Art: By Robert Storr an amazing collection!
Robert Storr (born 1949) is a renowned American critic, curator and artist. His writing has appeared in countless books and exhibition catalogs. He was curator and senior curator in the Department of Painting and Sculpture at the Museum of Modern Art, New York, for more than a decade, and became the first North American curator of the Venice Biennale in 2007. Storr led the Yale University School of Art as Dean from 2006 to 2016, and continues to teach there as professor of painting.
---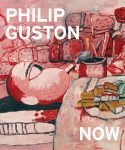 Philip Guston Now
A sweeping retrospective of Philip Guston's influential work, from Depression-era muralist to abstract expressionist to tragicomic contemporary master
Philip Guston—perhaps more than any other figure in recent memory—has given contemporary artists permission to break the rules and paint what, and how, they want. His winding career, embrace of "high" and "low" sources, and constant aesthetic reinvention defy easy categorization, and his 1968 figurative turn is by now one of modern art's most legendary conversion narratives. "I was feeling split, schizophrenic. The war, what was happening in America, the brutality of the world. What kind of man am I, sitting at home, reading magazines, going into a frustrated fury about everything—and then going into my studio to adjust a red to a blue?"
And so Guston's sensitive abstractions gave way to large, cartoonlike canvases populated by lumpy, sometimes tortured figures and mysterious personal symbols in a palette of juicy pinks, acid greens, and cool blues. That Guston continued mining this vein for the rest of his life—despite initial bewilderment from his peers—reinforced his reputation as an artist's artist and a model of integrity; since his death 50 years ago, he has become hugely influential as contemporary art has followed Guston into its own antic twists and turns.
Published to accompany the first retrospective museum exhibition of Guston's career in over 15 years, Philip Guston Now includes a lead essay by Harry Cooper surveying Guston's life and work, and a definitive chronology reflecting many new discoveries. It also highlights the voices of artists of our day who have been inspired by the full range of his work: Tacita Dean, Peter Fischli, Trenton Doyle Hancock, William Kentridge, Glenn Ligon, David Reed, Dana Schutz, Amy Sillman, Art Spiegelman and Rirkrit Tiravanija. Thematic essays by co-curators Mark Godfrey, Alison de Lima Greene and Kate Nesin trace the influences, interests and evolution of this singular force in modern and contemporary art—including several perspectives on the 1960s and '70s, when Guston gradually abandoned abstraction, returning to the figure and to current history but with a personal voice, by turns comic and apocalyptic, that resonates today more than ever.
---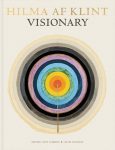 Hilma Af Klint: Visionary
The 2018 exhibition at the Guggenheim Museum in New York, Hilma af Klint: Paintings for the Future, introduced the general public to the abstract mystical masterpieces of Swedish painter Hilma af Klint (1862–1944). Based on a seminar held at the Guggenheim Museum at the opening of this acclaimed exhibition, this volume compiles the insights of the seminar's contributors alongside reproductions of works, archival photographs and images from af Klint's journals.
Hilma af Klint: Visionary explores the social and spiritual movements that appeared at the turn of the 20th century, inspiring the pioneers of modernism and abstract art: Kandinsky, Mondrian, Malevich and af Klint. What was the zeitgeist that inspired such an eruption in abstract art? What were the conditions that created Hilma af Klint? Academics and experts Julia Voss, Tracey Bashkoff, Isaac Lubelsky, Linda Dalrymple Henderson and Marco Pasi each take a different approach. Voss analyzes af Klint's biography, pinpointing five important events in her life; Bashkoff presents her connection to Hilla Rebay and her plans for the building of a temple; Lubelsky traces the origins of theosophy in New York; Henderson examines the occult and science; and Pasi considers esotericism's changing role in culture.
---
Hilma af Klint: Seeing Is Believing
The result of a series of lectures delivered during the 2016 Serpentine Galleries exhibition Hilma af Klint: Painting the Unseen, this volume gathers essays examining the last abstract series made by Hilma af Klint (1862-1944). The paintings were all created in the first half of the year 1920 and are the last paintings af Klint made before turning to watercolor.
Reproductions of these images are complemented by essays from Briony Fer, David Lomas, Branden W. Joseph, Hans Ulrich Obrist and Daniel Birnbaum, which shed new light on af Klint and her importance for artists today, also addressing the need for a broader conception of art history that her work proposes.
Beautifully redesigned by Sweden's most famous designer, this book is a key contribution to the burgeoning scholarship on this immensely popular painter.
---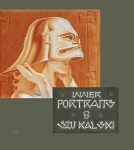 Stanislav Szukalski; Inner Portraits (3rd Edition, Enlarged)
A collection of Stanslav Szukalski's portraiture works, including essays and background on many of the artworks. Inner Portraits provides a major survey of Szukalski's work as draftsman, painter, and sculptor. This is a new edition: upgraded, expanded, and newly re-designed. Many images and texts in this edition have never been published before. Stanislav Szukalski (1893 1987) was an artist, anthropologist, and member of Chicago's artistic elite during the 1920s who spent his last years in obscurity. Today he is remembered for his political and scientific views and his brilliant sculptures. Highly regarded in both the US and Poland between the World Wars, he lapsed into obscurity, living and working "America's Cultural Siberia" (Southern California) until comic art collector Glenn Bray rediscovered him in 1973. Szukalski is now the subject of the critically acclaimed 2018 Netflix documentary Struggle: The Life and Lost Art of Szukalski directed by Irek Dobrowolski and produced by Leonard DiCaprio.
Szukalski (1893-1987) was one of the great sculptors of the 20th Century. Szukalski was a Polish-born sculptor, writer, graphic artist, and heretic. Highly regarded in both the US and Poland between the World Wars, he lapsed into obscurity, living and working in "America's Cultural Siberia" (Southern California) until comic art collector Glenn Bray rediscovered him in 1973.
---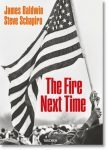 James Baldwin. Steve Schapiro. The Fire Next Time, Illustrated edition
All the grief, grit, and unassailable dignity of the civil rights movement are evoked in this illustrated edition of James Baldwin's The Fire Next Time, with photographs by Steve Schapiro. Together, Baldwin's frank account of the black experience and Schapiro's vital images offer poetic and potent testimony to one of the most important…
First published in 1963, James Baldwin's The Fire Next Time stabbed at the heart of America's so-called "Negro problem." As remarkable for its masterful prose as for its frank and personal account of the black experience in the United States, it is considered one of the most passionate and influential explorations of 1960s race relations, weaving thematic threads of love, faith, and family into a candid assault on the hypocrisy of the "land of the free."
Now, James Baldwin's rich, raw, and ever relevant prose is reprinted with more than 100 photographs from Steve Schapiro, who traveled the American South with Baldwin for Life magazine. The encounter thrust Schapiro into the thick of the movement, allowing for vital, often iconic, images both of civil rights leaders—including Dr. Martin Luther King Jr., Rosa Parks, Fred Shuttlesworth, and Jerome Smith—and such landmark events as the March on Washington and the Selma march.
Rounding out the edition are Schapiro's stories from the field, an original introduction by civil rights legend and U.S. Congressman John Lewis, captions by journalist Marcia Davis, and an essay by Gloria Baldwin Karefa-Smart, who was with her brother James in Sierra Leone when he started to work on the story. The result is a remarkable visual and textual record of one of the most important and enduring struggles of the American experience.
---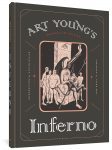 Art Young's Inferno
The preeminent American political cartoonist's classic reinterpretation of Dante's Inferno as a satirical indictment of capitalism — as it has never been seen before.
Capitalist oligarchs and their minions have been condemned to Hell, but they lead a hostile takeover, throw out Satan, and privatize the Inferno. Operated by a corporate monopoly who maximizes profits and misery, Hell has become the perfect capitalist paradise. Fantagraphics, the premier publisher of cartoon art, presents each page of Young's art scanned from the original and reproduced in full color. His brushstrokes are clearly visible and this artwork appears as it did on his drawing board. This edition also includes the original 1934 essays by Young and his "friend, admirer, and attorney" Charles Recht, a foreword by acclaimed graphic designer Steven Heller, and an introduction by art collector and documentarian Glenn Bray.
"Young was of his time, ahead of his time, and timeless in terms of conceptual acuity and pictorial savvy. Nothing proves this better than this superb new edition of his 1934 classic." – Print Magazine
"Political cartoons usually have the shelf life of yogurt, yet many of Art Young's drawings from the early twentieth century remain fresh and hilariously witty." – The New Yorker
"Published at a time when political rancor overwhelms nearly every other conversation, [Young's work] is a welcome reminder of how poignant, elegant and, yes, funny a historic political cartoon can be." – Chicago Tribune
---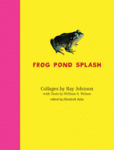 Frog Pond Splash : Collages by Ray Johnson with Texts by William S. Wilson
This gemlike Ray Johnson book celebrates his friendship with writer and logophile William S. Wilson in pictures and words
Dubbed "Ray Johnson's Boswell," writer and logophile William S. Wilson was one of legendary artist Ray Johnson's closest friends and biggest champions. He was also perhaps Johnson's most trusted poetic muse and synthesizer of referents and references. The influence was mutual: throughout their lifelong friendship, begun when both men were in their twenties, writer and artist challenged and enriched one another's work.
Published on the occasion of the exhibition of Ray Johnson works from Wilson's archive at the Art Institute of Chicago, Frog Pond Splash embodies the energy, expansiveness and motion of their work and their friendship. Editor Elizabeth Zuba has selected short, perspicacious texts by Wilson (from both published and unpublished writings) and collage works by Johnson to create juxtapositions that do not explicate or illustrate; rather, they form a loose collage-like a letter of works and writings that are less bound than assembled, allowing the reader to put the pieces together, to respond, to add to and return to the way Johnson required of his correspondents and fellow travelers.
Taking its title from Wilson's haiku equivalence of Johnson's process, Frog Pond Splash is a small book but many things: a collage-like homage to their friendship, a treasure chest of prismatic "correspondances," as well as an unusual portrait of the disappearing, fractured Johnson through Wilson's words. Zuba's nuanced selection and arrangement of images and texts in this sumptuous little volume honors Johnson's "open system" (which rejected closed and consistent meanings, codes and symbols) in its open, associative, and intimate playfulness.
---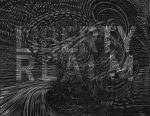 Liberty Realm by Cathy Ward
The fascinating phantasmal worlds in the work of the artist Cathy Ward.
Pulsing and surging with dark energies, Cathy Ward's mesmerising drawings capture a restlessly inquiring spirit through the meticulous rendering of organic forms. Their mystery, emotional depth, and enveloping sensuality recall an occluded art-historical canon of weird psychedelia, hermetic alchemical illustrations and outsider horror vacui. Liberty Realm presents a broad survey of works ranging from the acclaimed drawings exhibited recently in "Phantasmata" at The Good Luck Gallery (Los Angeles), "Talespinning" at the Drawing Center (New York), "Romantic detachment" at PS1 MOMA (New York), and "Utopia" at the John Michael Kohler Arts Center (Sheboygan, Wisconsin), to new explorations and insightful glimpses of her earlier output and formative practice. Substantial essays by Doug Harvey and Robert Wallis further untangle these fascinating phantasmal worlds.
---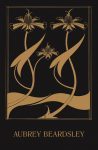 Aubrey Beardsley
Discover the work of Aubrey Beardsley, a complex and intriguing artist who shocked and delighted late-Victorian London
Aubrey Beardsley (1872–1898) is best remembered for his powerful illustrations for Salomé by Oscar Wilde. Spanning just seven years, his intense, prolific career as a draftsman and illustrator was cut short when he died at the age of 25. His subversive black-and-white drawings and his complex persona became synonymous with decadence: He alighted on the perverse and erotic aspects of life and legend, shocking audiences with his bizarre sense of humor and fascination with the grotesque. His keen observation of his contemporaries makes him of his time, but his distinct style has resonated with subsequent generations. A major influence on the development of Art Nouveau, and on psychedelic pop culture and design in the late 1960s, Beardsley's drawings remain a key reference for many artists today. Here, short essays on aspects of Beardsley's remarkable career complement reproductions of his fascinating work.
---