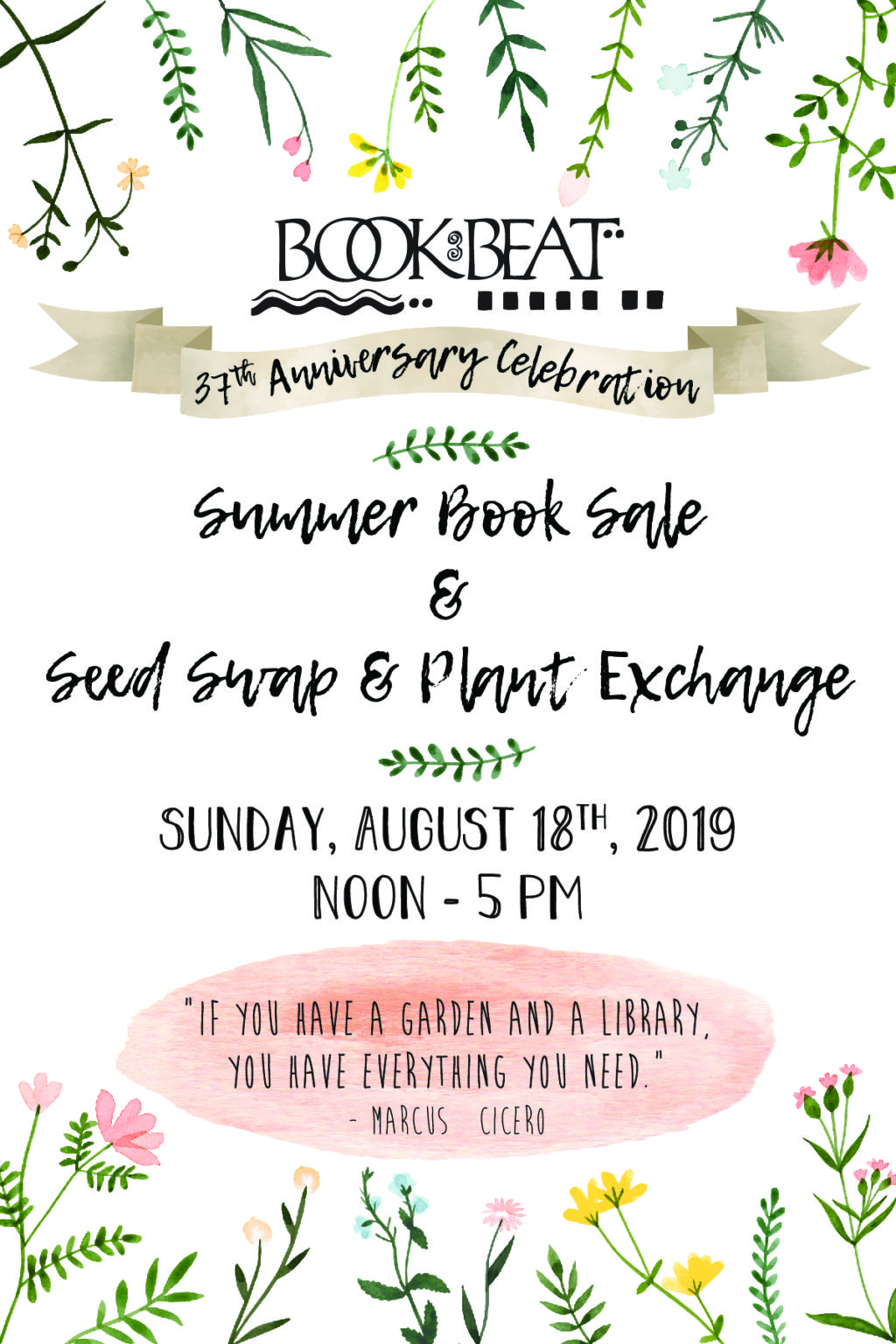 Save the date! Sunday, Aug. 18 from 12 Noon – 5 PM.
Book Beat will be celebrating its 37th anniversary with a local Seed Swap, Plant exchange, author events and store-wide sale!
Adopt a plant! Share and bring your extra seeds, plant cuttings (in small cups or containers) or small pest-free house plants you would like to give away. We will have tables set up to display the bounty. If you are bringing seeds, cuttings or plants, please bring them labeled with the plant name and your contact information if questions arise on plant care.
---
Author & Artist Event Schedule
Starting At Noon:
Denise Brennan-Nelson, children's author, whose works include Buzzy the Bumblebee. She will be here from 12 noon to 2 pm.
A. Kidd, author of The Healing Star. She will be here from 12 noon to 2 pm.
From 12 to 3 Seed and Sod Garden Club of Huntington Woods will be selling their cards.
From 12 to 5, Marcia Hovland, the ceramic, jewelry, and tile artist, will be selling some of her art. She'll also bring some flower seeds from her garden.
1 pm – 3 pm:
Deborah Aronson, author of Dragons from Mars go to School.
Joann Castle, Detroit activist, CEO, and the author of What My Left Hand Was Doing: Lessons from a Grassroots Activist.
Brian Peterson, founder of BEES IN THE D will give a short talk on the important work he's been doing preserving the bee population in the Detroit and metro area.
2 pm – 4 pm:
Marsalis, YA author and artist. His latest novel is Banquet.
Kelly A. Wilson, YA author. Her most recent work is Dept. of Reproductive Management.