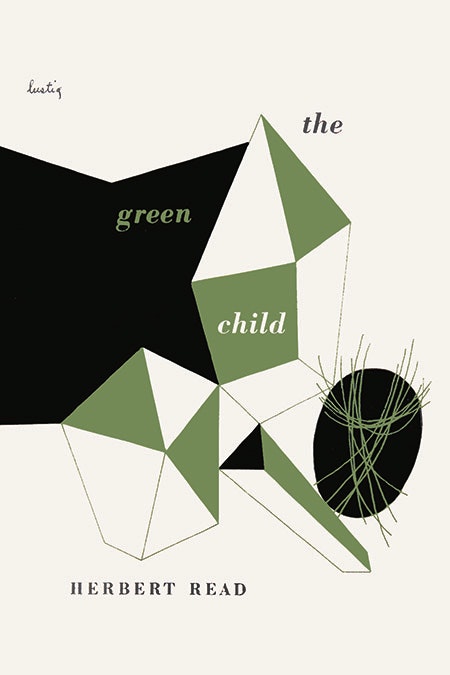 This month's reading group selection is The Green Child by Herbert Read, with an introduction by Eliot Weinberger and an afterword by Kenneth Rexroth.
The Book Beat reading group will meet Wednesday, August 28th at 7:00 pm at Goldfish Tea Cafe, located at 117 W. Fourth Street in Downtown Royal Oak. All are welcome.
"This strangely beautiful 1935 novel mixes fantasy and reality in its tale of an expatriate political adventurer." —The Guaradian
Get 15% off on the Current Reading Group Selection.
The Green Child is the only novel by Herbert Read, first published by New Directions in 1948, it remains a singular work of bewildering imagination and radiance. The author considered it a philosophical fable akin to Plato's cave.

Olivero, the former dictator of a South American country, has returned to his native England after faking his own assassination. On a walk he sees, through a cottage window, a green-skinned young girl tied to a chair. He watches in horror as a man forces the girl to drink lamb's blood from a cup. Olivero rescues the child, and she leads him into unknown realms."
"If you want to imagine what it would be like to exist beyond desire, beyond loneliness, and even beyond identity, The Green Child is the book to read." – Noel Perrin, The Washington Post
"The Green Child is a crystalline fantasy, a dream narrative of great simplicity and beauty, set in the mid-nineteenth century, written in a slightly formalized nineteenth-century manner, and evoking the earlier rationalism of the philosophers of the French Revolution, of Montesquieu, Volney and Voltaire." – Robert Gorham Davis, The New York Times
"A mesmerizing novel that resists categorization and simplification." – Lincoln Michel, Tin House
---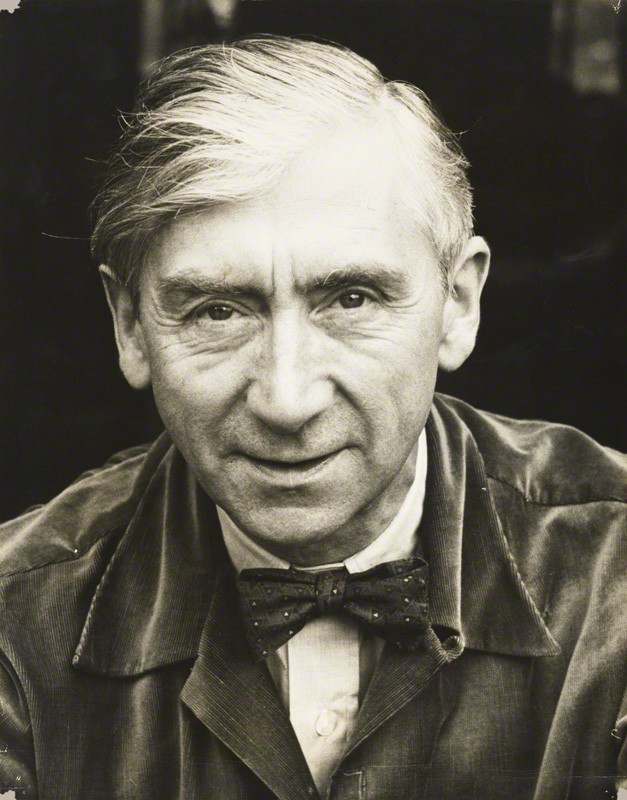 Sir Herbert Read was born on December 4th, 1893 in Muscoates Grange, Kirbymoorside, Yorkshire, where he grew up on a farm. After working in a bank, he enrolled at the University of Leeds in 1912 and then served for three years as an infantry officer during World War I. War and his lost childhood often appear as themes in his several volumes of poetry, beginning with Naked Warriors (1919).
After World War I, Read worked in the ceramics department at the Victoria and Albert Museum in London, an experience that initiated his career in the visual arts. He was appointed a professor of fine arts at the University of Edinburgh in 1931, but he soon returned to London to edit the art journal Burlington Magazine.
He lived in London in the 1930s near the artists and sculptors Henry Moore, Barbara Hepworth, and Ben Nicholson, and his interest helped establish their reputations. He was the chief British advocate and interpreter of modern art movements from the 1930s to the '60s. As well as being a prominent anarchist, he was one of the earliest English writers to take notice of existentialism. He nonetheless accepted a knighthood in 1953 for "services to literature."
Though Read concentrated mainly on poetry and criticism, one of his most widely read books is his only novel. Worth T. Harder considered The Green Child a "masterpiece, a work as extraordinary now as it was when first published in 1935. Seductive, complex, self-contained, it appears at once to invite and to forbid analysis… . What seems to have happened in The Green Child was that he combined his ideas in such unexpected ways and embodied them in a fantasy so entrancing as to render his readers unable or unwilling to grasp the meaning of his allegory. Yet it is the matching of image with idea in this work that is, finally, most extraordinary of all."
He died in 1968. The inscription on his grave reads, "Knight, Poet, Anarchist."