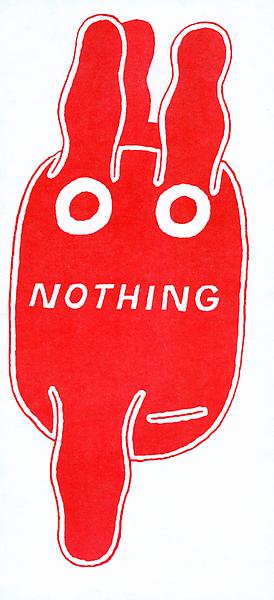 A Ray Johnson discussion and (Un)birthday celebration will be held as an online Zoom meeting to honor the artist on Thursday, October 14, at 7:00 PM. This celebration will be hosted by Julie Thomson, a noted Ray Johnson scholar who will be joined with John Held Jr., Richard Pieper, and Weslea Sidon who have done Ray Johnson interviews in Thomson's book That Was the Answer: Interviews with Ray Johnson. Please register in advance here. Call (248) 968-1190 for more information.
Although the live meeting has ended, we hope to make this annual event every October. A recording of the meeting has been saved on youtube:

https://us02web.zoom.us/u/kdD59DZlBN

Ray Johnson (1927–1995) was a singular artist, for whom life and work were inextricably linked. Born in Detroit, Johnson attended Black Mountain College before moving to New York, where his work anticipated Pop art and he was active in early Fluxus circles. Best known for his collages and Mail art activities, including his New York Correspondence School, he operated fluidly in a wide range of modes. For Johnson, everything and everyone were potential material for his art—any form could become a space for artistic activity—and the form of the interview proved no exception.
For more on and about Ray Johnson, visit the Ray Johnson Estate.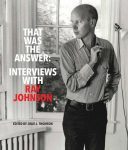 That Was the Answer: Interviews with Ray Johnson brings together a selection of eleven interviews and conversations from 1963 to 1987 that offer unique access to Johnson's distinctive thinking and working methods. These materials, which include exhibition ephemera, an oral history, radio transcripts, and magazine articles, are marked throughout by his humor and close attention to language. Gathering these exchanges for the first time, That Was the Answer serves as an exceptional introduction to Ray Johnson as well as a resource for those who are interested in gaining deeper insight into the artist and his kaleidoscopic body of work. Copies are available at Book Beat or online at Bookshop.com
Julie Thomson is an independent scholar and curator who has been researching and writing about the artist Ray Johnson since 2006. She is the editor of the compilation: That Was the Answer: Interviews with Ray Johnson and is also interested in photography, Black Mountain College, and artists associated with Fluxus. Her writing has appeared in Black Mountain College Studies, the Independent Weekly, Raw Vision, and Art Lies. She was born and raised in Michigan and now lives in Asheville, North Carolina.