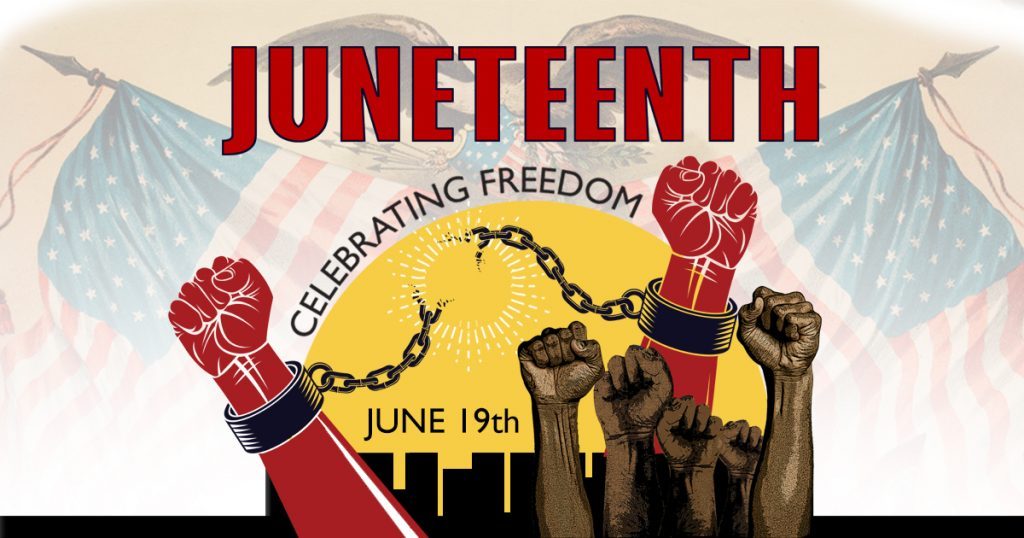 Dear Friends and Readers,
With business improving and getting back to normal, we'd like to express our thanks and gratitude for your continued support. And a special thanks to all who voted for us in Hour Detroit's "Best Bookstore" category. We are humbled and feel that all bookstores are an essential part of every community, wherever they are. Hour Detroit's Best of Detroit 2021 issue is something we look forward to reading. Pick up a copy during your next visit! It's always a delight to browse through and make new discoveries in the area.
We are open for shopping Mon.-Sat. 10 AM-6 PM, Sunday 12-5 PM. No appointments are necessary, and for the safety of our staff and customers, please wear a mask and practice safe social distancing. Call us at 248-968-1190 or email us at BookBeatOrders@gmail.com for more information or curbside pickup.
We've been receiving numerous new Spring titles and will be sharing more catalogs and staff suggestions soon. Remember Dad! Father's Day is Sunday June 20th and we have lots of great books for that special fella.
Stop by and visit our outdoor sale tables soon. Lots of new bargain books have been arriving!
Happy Juneteenth & Happy reading!
— Cary, Colleen and the staff at Book Beat
---
Record Store Day!
Saturday, June 12 is International Record Store Day and we'd like to encourage you to support your neighborhood record store. Our next door neighbor Street Corner Music is planning a great celebration. Get there early!
Leni Sinclair exhibit
& Motor City Underground book signing!
Also on June 12, famed music photographer and 2016 Kresge Eminent Artist Leni Sinclair will be exhibiting a one day only pop-up retrospective from 6 PM- 10 PM at Edo Ramen House in Royal Oak in their gallery space. Book Beat will also be there with copies of Leni Sinclair's new book Motor City Underground.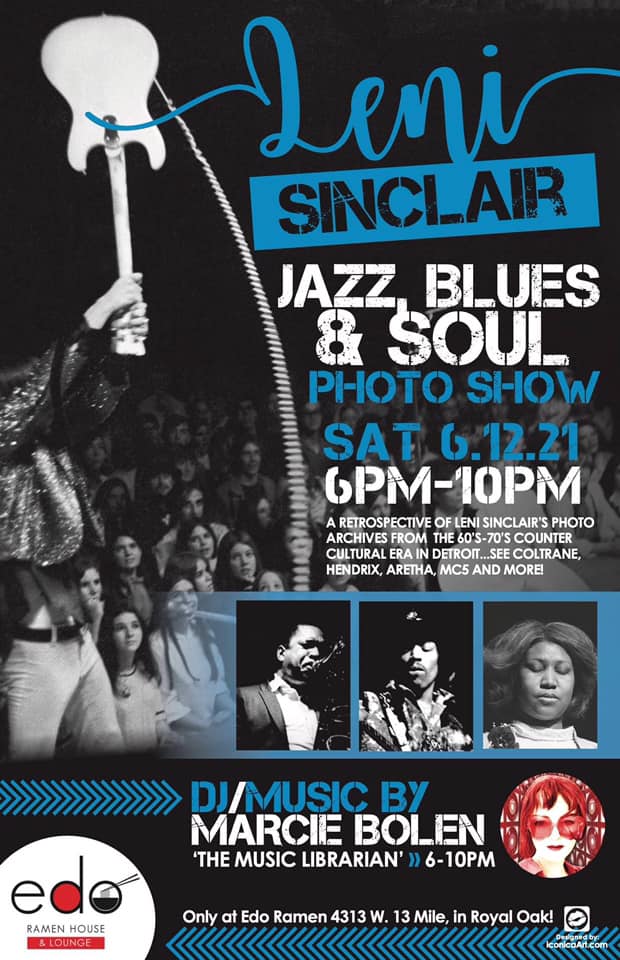 ---
Motor City Juneteenth Celebrations
Luther "Badman" Keith Blues Band and a Juneteenth Celebration will be held at the Southfield Public Library on Wednesday, June 16th from 6:00pm – 7:30pm -the concert will be held outdoors at the Fountain Terrace, bring a lawn chair and boogie in the breeze! More info at: Juneteenth Celebration.
Juneteenth Jubilee Freedom Weekend: June 17-19 At The Wright Museum 315 E. Warren Ave., Detroit
The Wright will be one of many celebrations of education, economic independence, and engagement. Some events will take place online, but this year some in-person elements will return as well. Visit historical sites around Detroit for the Treasure Hunt on Juneteenth Jubilee Freedom Weekend! Take a look at the clues now; answers will be posted on Juneteenth.
More Juneteenth area events can be found at Model D
---
Recently published & suggested readings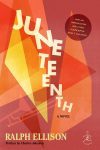 Juneteenth
Ralph Ellison, Random House/Modern Library
An updated edition of the radiant, posthumous second novel by the visionary author of Invisible Man, featuring new material by Ralph Ellison's literary executor, John F. Callahan, and a revised introduction by National Book Award-winning author Charles Johnson.
Here is the master of American vernacular—the rhythms of jazz and gospel and ordinary speech—at the height of his powers, telling a powerful, evocative tale of a prodigal of the twentieth century.
"But what a feeling can come over a man just from seeing the things he believes in and hopes for symbolized in the concrete form of a man. In something that gives a focus to all the other things he knows to be real. Something that makes unseen things manifest and allows him to come to his hopes and dreams through his outer eye and through the touch and feel of his natural hand." -Ralph Ellison, Juneteenth
With new material by John F. Callahan, who first compiled Juneteenth out of thousands of manuscript pages in 1999, and an updated introduction by National Book Award-winning author Charles R. Johnson, this brilliantly crafted, moving, and wise novel is the work of an American master.
---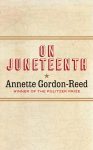 On Juneteenth
Annette Gordon-Reed, WW Norton
The essential, sweeping story of Juneteenth's integral importance to American history, as told by a Pulitzer Prize–winning historian and Texas native.
Weaving together American history, dramatic family chronicle, and searing episodes of memoir, Annette Gordon-Reed's On Juneteenth provides a historian's view of the country's long road to Juneteenth, recounting both its origins in Texas and the enormous hardships that African-Americans have endured in the century since, from Reconstruction through Jim Crow and beyond. All too aware of the stories of cowboys, ranchers, and oilmen that have long dominated the lore of the Lone Star State, Gordon-Reed—herself a Texas native and the descendant of enslaved people brought to Texas as early as the 1820s—forges a new and profoundly truthful narrative of her home state, with implications for us all.
Combining personal anecdotes with poignant facts gleaned from the annals of American history, Gordon-Reed shows how, from the earliest presence of Black people in Texas to the day in Galveston on June 19, 1865, when Major General Gordon Granger announced the end of legalized slavery in the state, African-Americans played an integral role in the Texas story.
Reworking the traditional "Alamo" framework, she powerfully demonstrates, among other things, that the slave- and race-based economy not only defined the fractious era of Texas independence but precipitated the Mexican-American War and, indeed, the Civil War itself.
In its concision, eloquence, and clear presentation of history, On Juneteenth vitally revises conventional renderings of Texas and national history. As our nation verges on recognizing June 19 as a national holiday, On Juneteenth is both an essential account and a stark reminder that the fight for equality is exigent and ongoing.
---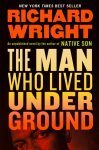 The Man Who Lived Underground: A Novel
Richard Wright, Library of America
A major literary event: an explosive, previously unpublished novel about race and police violence by the legendary author of Native Son and Black Boy
Fred Daniels, a Black man, is picked up by the police after a brutal double murder and tortured until he confesses to a crime he did not commit. After signing a confession, he escapes from custody and flees into the city's sewer system.
This is the devastating premise of this scorching novel, a masterpiece that Richard Wright was unable to publish in his lifetime. Written between his landmark books Native Son (1940) and Black Boy (1945), at the height of his creative powers, it would eventually see publication only in drastically condensed and truncated form in the posthumous collection Eight Men (1961).
"Wright deserves to be looked at with fresh eyes. At first, I texted a friend, "This novel is clearly a direct model for Ralph Ellison's Invisible Man." My friend wrote back, "That's why he told Ellison to stop copying him!"…Perhaps we have too readily judged Wright's bearing of witness to be reductively stark and fatalistic. What he observed is still happening, despite all those generations of unyielding hope." –Imani Perry review in The Atlantic
Now, for the first time, by special arrangement with the author's estate, the full text of this incendiary novel about race and violence in America, the work that meant more to Wright than any other ("I have never written anything in my life that stemmed more from sheer inspiration"), is published in the form that he intended, complete with his companion essay, "Memories of My Grandmother." Malcolm Wright, the author's grandson, contributes an afterword.
---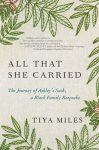 All That She Carried: The Journey of Ashley's Sack, a Black Family Keepsake
by Tiya Miles, Random House
A renowned historian traces the life of a single object handed down through three generations of Black women to craft an extraordinary testament to people who are left out of the archives.
In a display case in the Smithsonian's National Museum of African American History and Culture sits a rough cotton bag, called Ashley's Sack, embroidered with just a handful of words that evoke a sweeping family story of loss and of love, passed down through generations.
"All That She Carried" is a remarkable book, striking a delicate balance between two seemingly incommensurate approaches: Miles's fidelity to her archival material, as she coaxes out facts grounded in the evidence; and her conjectures about this singular object, as she uses what is known about other enslaved women's lives to suppose what could have been." –Jennifer Szalai, New York Times
---
Our Reading group selection for June is The Summer Book by Tove Jansson. We will meet Wednesday, June 30 at 7 PM. This is an online discussion group and open to the public. If you're interested in attending let us know and we'll send you updates and a link on the day of the meeting.
---
History, despite its wrenching pain, cannot be unlived, but if faced with courage, need not be lived again.
– Maya Angelou