Independent Bookstore Day!
Saturday April 24 is Independent Bookstore Day— to celebrate we are planning an outdoor All DAY SEED & PLANT SWAP. Come pick out your own wildflower SEED BOMB and spread the beauty. Bring a small plant, plant clippings or seeds and trade for another. Our Plant Swap table will be set up from 11 AM – 5 PM. Please bring only healthy cuttings in a glass jar or paper cup with water. Bring seeds harvested in the past two years in a small plastic or paper envelope and label them.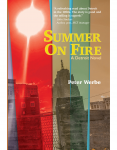 From 1:30 PM-3:30 PM, special guest authors Peter Werbe and Jimmy Doom will be signing (and possibly reading, weather permitting) outdoors.
Peter Werbe is the author of Summer on Fire a novel of 1967 Detroit, which is now sold out, but we have reserved a couple dozen copies for indie bookstore day.
The legendary actor and punk rock singer Jimmy Doom is the author of Humans, Being 365 one-hundred word dark, weird, quirky, and sometimes disturbing short stories which read like Charles Bukowski had he grown up in Detroit.
Laura Grimshaw will be here from 1-5 PM exhibiting Gary Grimshaw poster art and artifacts.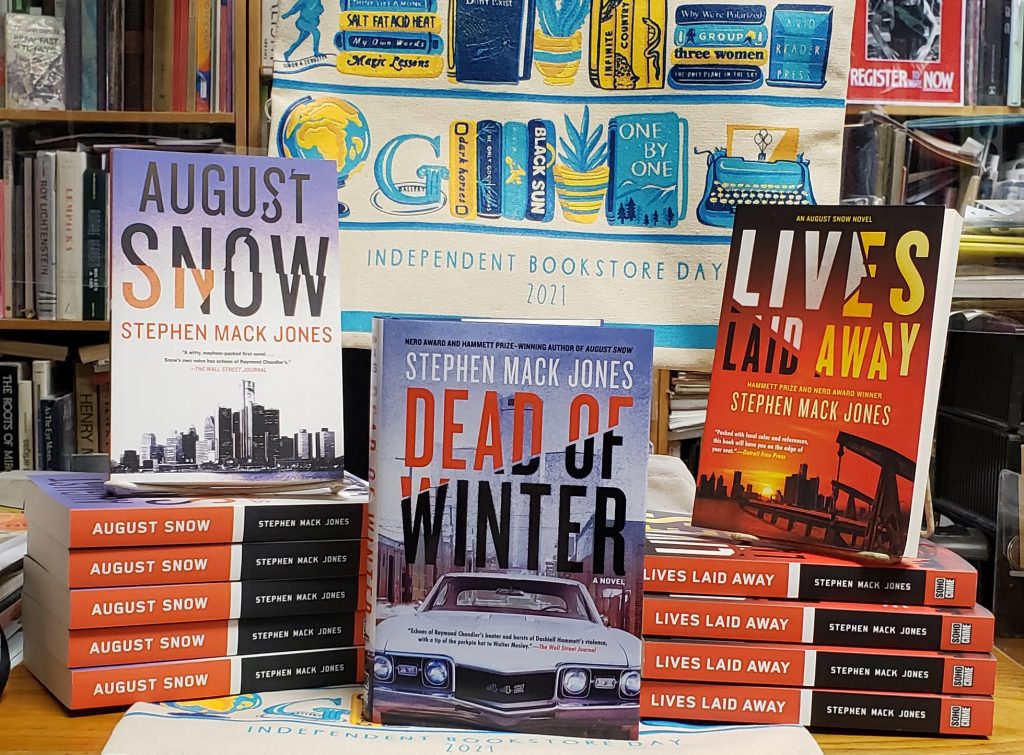 Stephen Mack Jones & Dead of Winter
"Echoes of Raymond Chandler's banter, and bursts of Dashiell Hammett's Violence,
with a tip of the porkpie hat to Walter Mosley." —The Wall Street Journal
A Special IBD one day release! And We're Freakin' Psyched!!
Yes! from 2-4 PM on Saturday, April 24, Stephen Mack Jones will be at Book Beat to sign his latest release Dead of Winter. [Oh, Man is this one good!] Act Fast! The book will taken off sale the following day by special agreement with the publisher. We are accepting Pre-Orders for signed copies online now at the Book Beat gallery. Copies can be picked up curbside on IBD day after 4 PM, or will be mailed out a day before the official release on May 4th. This is our first public signing in over a year! Thank you for your support. August Snow is Back!!
PLEASE NOTE: Indoor browsing will be at a slower pace with limits on instore attendance. Please wear a mask, practice social distancing, and bring seeds, plants or plant cuttings for sharing!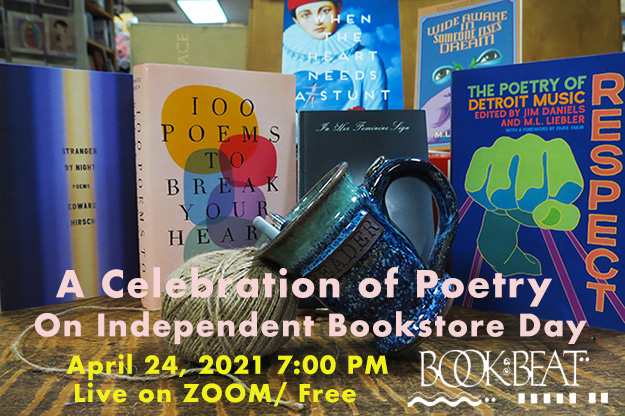 Celebrate National Poetry Month on Bookstore Day Evening
On Saturday the 24th at 7:00 PM, Book Beat will be hosting an online poetry webinar with Special Guests; Edward Hirsch, Maria Mazziotti Gillian, Dunya Mikhail, Diane DeCillis, M. L. Liebler, and Zilka Joseph.This is a FREE virtual Zoom webinar with advance registration online now at Eventbrite. Signed books by the poets will be available in store.
It is spring again. The earth is like a child that knows poems by heart.




–Rainer Maria Rilke