Dead of Winter by Stephen Mack Jones / signed
A shadowy Detroit real estate billionaire. A ruthless fixer. A successful Mexicantown family business in their crosshairs. Gentrification has never been bloodier.
Authentico Foods Inc. has been a part of Detroit's Mexicantown for over thirty years, grown from a home kitchen business to a city-blocklong facility that supplies Mexican tortillas to restaurants throughout the Midwest.
Detroit ex-cop and Mexicantown native August Snow has been invited for a business meeting at Authentico Foods. Its owner, Ronaldo Ochoa, is dying, and is being blackmailed into selling the company to an anonymous entity. Worried about his employees, Ochoa wants August to buy it. August has no interest in running a tortilla empire, but he does want to know who's threatening his neighborhood. Quickly, his investigation takes a devastating turn and he and his loved ones find themselves ensnared in a dangerous net of ruthless billionaire developers. August Snow must fight not only for his life, but for the soul of Mexicantown itself.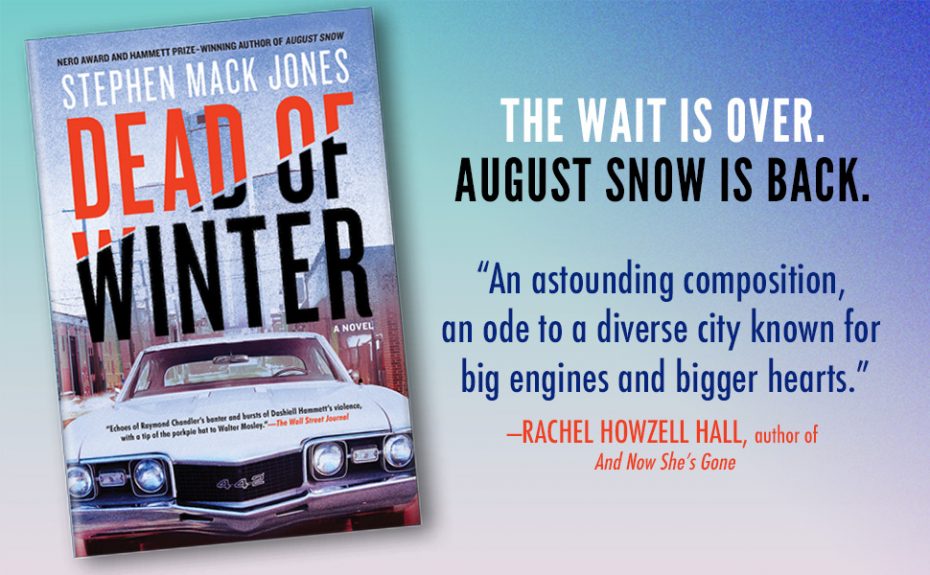 "Bebop and Norteño, cool jazz and salsa, reading Dead of Winter was like listening to all the good music. This latest by Stephen Mack Jones is an astounding composition, an ode to a diverse city known for big engines and bigger hearts. Welcome back, August Snow!"
—Rachel Howzell Hall, author of And Now She's Gone
"August Snow is a terrific character; rough and tumble, undaunted and implacably tenacious, his wit so sharp it'll make you bleed. In Stephen Mack Jones's new book, Dead of Winter, Snow protects his neighborhood from rapacious one percenters, Mack Jones skillfully weaving relevance into a blue streak, bone-breaking story. Highly, highly recommended."
—Joe Ide, author of the IQ Series
"Like Walter Mosley and Joe Ide, Jones builds a raucous and endearing cast of characters from his inner-city setting, fusing neighborhood camaraderie with streetwise know-how and head-banging action. This is a fine thriller in the grand hard-boiled tradition, but it's also a sensitive, multifaceted portrait of race in America."
—Booklist, Starred Review
"Readers should be prepared for a surfeit of foul-mouthed dialogue and a massive body count as the action builds to a violent lakeside showdown and troubling but conclusive revelations. Snow remains a distinctive lead capable of sustaining a long series."
—Publishers Weekly
---
 Signed Copies Available Now!
A small amount of signed first edition copies of Dead of Winter are  now available. Thank you for your support!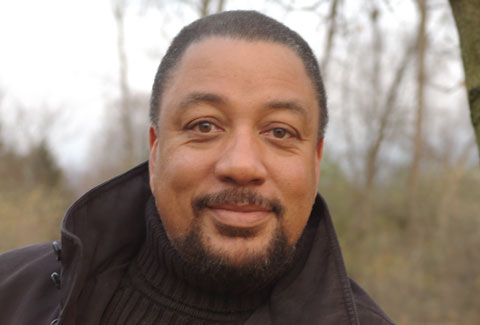 Stephen Mack Jones is a published poet, an award-winning playwright, and a recipient of the prestigious Hammett Prize, Nero Award, and the Kresge Arts in Detroit Literary Fellowship. He was born in Lansing, Michigan, and currently lives in the suburbs of Detroit. Dead of Winter is his third novel.
"In some ways, I'm the product of a home like August was raised in. My father was a hard-working blue-collar man who'd quit school in the 10th grade so he could work and contribute to his family–his mom and dad, brothers and sister. He never graduated from high school, but he was always a reader–everything for Carl Sandburg to Langston Hughes, to Shakespeare, Isaac Bashevis Singer and Studs Turkel."
My mom had a bit of college and a love opera. She had a beautiful voice! She'd sing arias from Turandot, Carmen, or Tosca while ironing my dad's work blues of cooking the Sunday beef roast. Both of my parents made sure my brother and I took reading and education seriously. In fact, they saw no difference between the two.
So, like August, I've had heroes in my life–my mom and dad–who lived everyday, quietly heroic lives in order to raise children above their own origin stories.
As to charting my so-called "career path," let's just say you could probably give a 2-year-old a fistful of candy, a crayon, and a blank sheet of paper, and they'd ending up charting my career path with 99 percent accuracy! Thirty years in advertising and marketing communications with stops at play-writing, poetry, selling Buicks, and making sandwiches."
–Stephen Mack Jones, from an interview at Lemuria Books
$ 27.95