Greetings Readers,
Brrrrrr…as the cold weather sets in, allow your reading to be a comfort and exercise for the mind. Be it poetry, history, a thriller, romance or family saga, enjoy whatever your reading. Be creative with reading, learn something new and grow.
Reading "rewires" areas of the brain responsible for both vision and spoken language, wrote Open Culture. This is vital for young developing minds, but also critical for aging adults. "Reading books, writing and engaging in other similar brain-stimulating activities slows down cognitive decline," wrote Smithsonian Magazine. This is so simple yet true.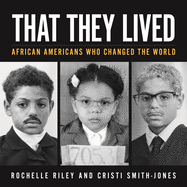 We are co-hosting hosting an event on February 15, with the Metro Detroit Book and Author Society featuring Rochelle Riley's new book That They Lived: African Americans Who Changed the World. An amazing book to share with children featuring the photography of Cristi Smith-Jones. This beautiful book also makes a great gift to introduce children to the vast contributions of African-Americans to history, literature, sports and culture.
Newsletter contributor, and book reviewer Tom Bowden has put together an in-depth feature on Wakefield Press, one of our favorite small publishers of interesting and eclectic books. Wakefield is part of a new revolution in small presses. Many new artistic publishers have been translating overlooked books of World lit into English for the first time, expanding the readership for deserving writers. These publishers are important to support. We applaud Bowden, who has interviewed three of the translators for Wakefield, and reviewed eleven of their books. We have a warm spot for independent publishing and have featured selections for over three decades in our "New and Unusual" experimental writing section.
The Book Beat reading group has returned with Virtual meetings live on ZOOM. This group is dedicated to World Lit, focusing on books in translation and is open to the general public. Meetings are virtual, taking place once a month at 7 PM on the last Wednesday every month. If you're interested in attending, please send us your name, email and phone contact and we'll add you to our reading group newsletter. ZOOM IDs and passwords are shared with the group a week before the meeting. This month's selection is Song of Solomon by Toni Morrison.
As Valentines Day approaches, please think of gifting books to your friends and loved ones.
Thank you for your continued support! Stay safe with books!
Kindest regards,
Cary, Colleen and the Staff of Book Beat


Motor City Underground & Leni Sinclair
A long anticipated museum exhibition of photography by Detroiter Leni Sinclair opens this Friday at MOCAD from Feb. 5 through April 18. "Motor City Underground is Sinclair's first American art museum solo exhibition, following her 2014 gallery debut at the former Susanne Feld Hilberry Gallery in Ferndale, MI. MOCAD is proud to present a set of lesser-known gems from Sinclair's rich portfolio. Accompanying the exhibition, MOCAD in partnership with Foggy Notion Books is publishing a 408-page monograph of the artist's work." –MOCAD press release
This Saturday at 2 PM, MOCAD will present a virtual roundtable discussion with Leni Sinclair, Cary Loren, and Lorraine Wild at https://www.youtube.com/watch?v=jrgrrN83OEA
"As a lifelong activist who co-founded the anti-racism party the White Panthers, Sinclair participated in historic anti-war protests, civil rights marches, and movements (like the March on Washington and Detroit's Walk to Freedom, as well as its 25th and 50th anniversaries), and as recently as last year documented three Black Lives Matter marches in Detroit. Her photographs speak to a life of someone who has worked tirelessly, and oftentimes, thanklessly, to shift our perspective and to show us the truth. Sinclair's experiences are vast and remain critical in understanding that there is no discernible difference between rock 'n' roll and revolution. —Detroit Metro Times
MOCAD; 4454 Woodward Ave., Detroit; 313-832-6622; mocadetroit.org. Sinclair's photos are also a part of group exhibition Come Together at Galerie Camille through Feb. 27. 4130 Cass Ave., Unit C, Detroit; 313-874-6737; galeriecamille.com
Motorcity Underground: The Photography of Leni Sinclair has been published by MOCAD and Foggy Notion. We are expecting copies to arrive at Book Beat sometime in early March.
---
Coming Soon!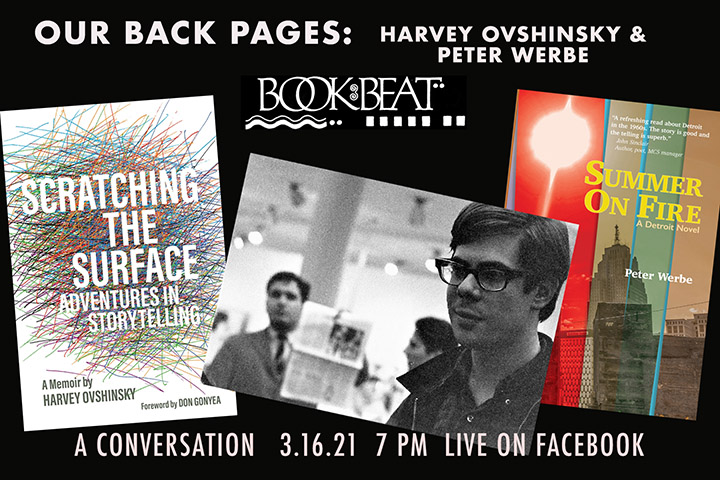 Local activist and Nightcall radio personality Peter Werbe has a new novel out this month. Summer of Fire set in 1967 Detroit, will be on our shelves in a couple weeks with signed copies available. We are now taking preorders for this anxiously awaited book.
On March 16, we will host a live virtual talk on Facebook with Werbe and author/educator Harvey Ovshinsky who has new memoir,: Scratching the Surface: Adventures in Storytelling, also available for preorder with signed copies available.
---
Available soon!
The Hill We Climb: An Inaugural Poem for the Country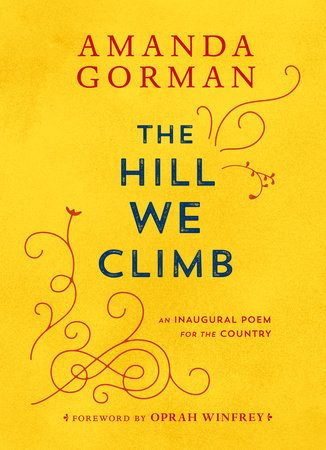 Amanda Gorman's powerful and historic poem "The Hill We Climb," read at President Joe Biden's inauguration, is now available as a collectible gift edition.
"Stunning." —CNN
"Dynamic." —NPR
"Deeply rousing and uplifting." —Vogue
We expect delivery on March 16, preorders are available now on Bookshop.org or direct from Book Beat. To meet the overwhelming early demand for upcoming books by Inaugural poet Amanda Gorman, her publisher will print one million copies.
On January 20, 2021, Amanda Gorman became the sixth and youngest poet to deliver a poetry reading at a presidential inauguration. Taking the stage after the 46th president of the United States, Joe Biden, Gorman captivated the nation and brought hope to viewers around the globe. Her poem "The Hill We Climb: An Inaugural Poem for the Country" can now be cherished in this special gift edition. Including an enduring foreword by Oprah Winfrey, this keepsake celebrates the promise of America and affirms the power of poetry.