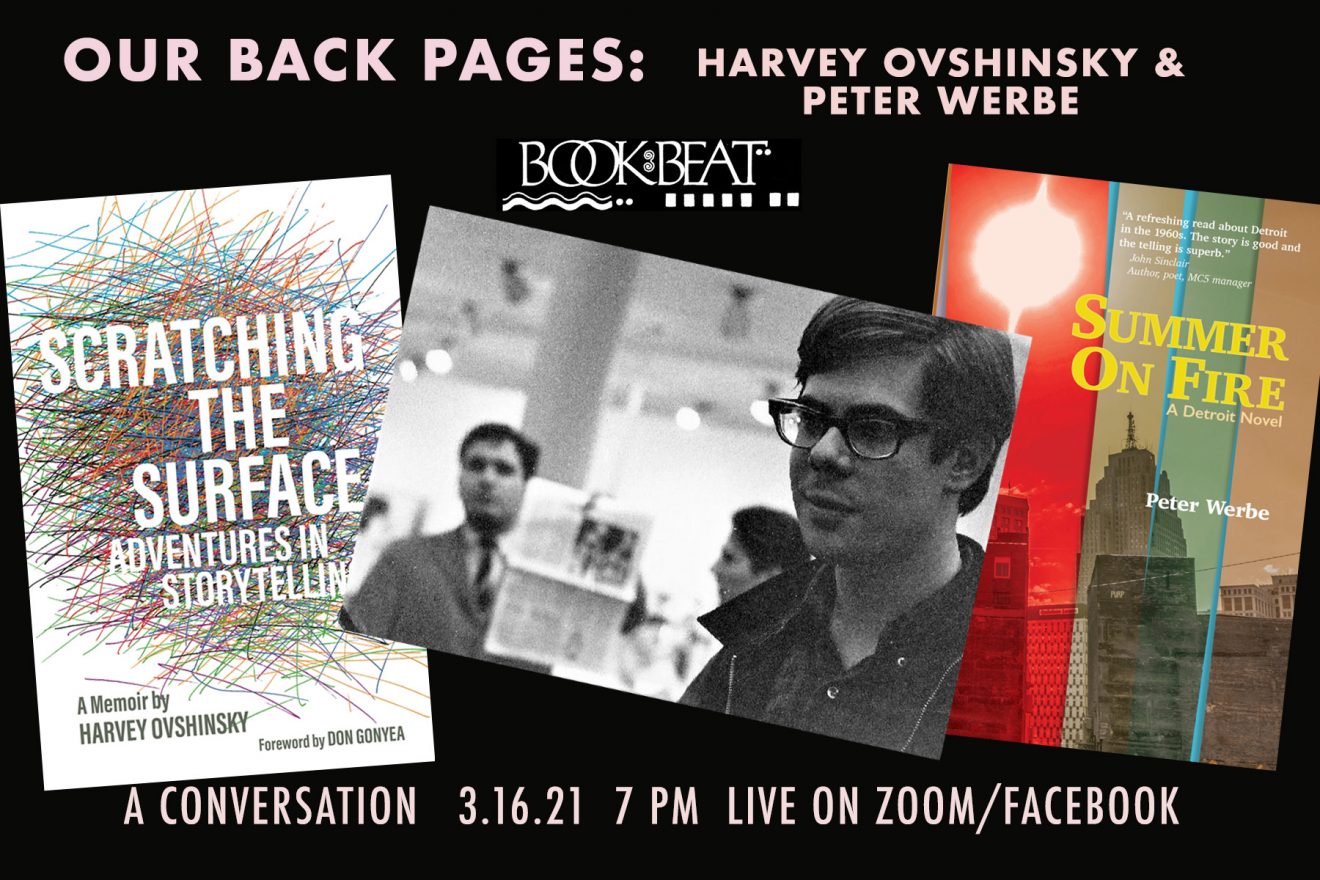 Join us on Tuesday, March 16, at 7 PM, as Book Beat is honored to present OUR BACK PAGES: Harvey Ovshinsky & Peter Werbe featuring both iconic figures of Detroit's counter-culture in conversation about their new books. Registration is necessary to attend the live Zoom webinar and tickets are FREE on Eventbrite. Go to Eventbrite at OUR BACK PAGES to register now. You will be sent an email reminder about the talk.
The event will be a live on ZOOM streamed to Book Beat's Facebook Page, as well as to Harvey Ovshinsky's Facebook Page: https://www.facebook.com/harvey.ovshinsky, and Peter Werbe's Page: https://www.facebook.com/peterwerbe67. We are also working on a live stream to our Youtube Page. A recording will be made in case you miss the event.
Ovshinsky is the author of a memoir, Scratching the Surface: Adventures in Storytelling. Werbe's novel Summer on Fire is set in the maelstrom of 1967, Detroit. Both writers were colleagues in the 1960s, as publisher and editor of The Fifth Estate. In this exclusive excerpt from Scratching the Surface, Ovshinsky recalls how he first met Werbe:
"Within two months of starting the paper, I was exhausted from the day-to-day grind of editing and publishing while also trying to be a full-time student. Finally, I had enough. The Fifth Estate needed a full-time staff, I announced at a meet­ing of the Detroit Committee to End the War in Vietnam, and without one, the paper's days were numbered.
Nobody raised their hands.
Except Peter who, after leaving Michigan State University, became a Detroit-based political activist and, fortunately for me, also an avid reader of the Fifth Estate. I may have created the paper, but once they joined the staff, Peter and his wife, Marilyn, saved it."
Books are here! Signed or inscribed copies are available in the Book Beat gallery by direct sale. Call (248) 968-1190 for more info, or email orders to: BookBeatOrders@gmail.com

Scratching the Surface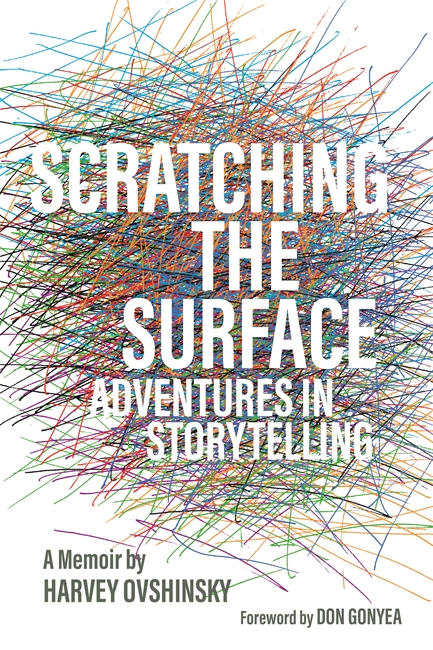 Scratching the Surface: Adventures in Storytelling is a deeply personal and intimate memoir told through the lens of Harvey Ovshinsky's lifetime of adventures as an urban enthusiast. He was only seventeen when he started The Fifth Estate, one of the country's oldest underground newspapers. Five years later, he became one of the country's youngest news directors in commercial radio at WABX-FM, Detroit's notorious progressive rock station. Both jobs placed Ovshinsky directly in the bullseye of the nation's tumultuous counterculture of the 1960s and 70s. When he became a documentary director, Ovshinsky's dispatches from his hometown were awarded broadcasting's highest honors, including a national Emmy, a Peabody, and the American Film Institute's Robert M. Bennett Award for Excellence. —Wayne State University Press
Scratching the Surface is available for preorder now in the Book Beat gallery.
"Leave it to Harvey Ovshinsky to create a new genre, the biotext, where memoir meets textbook. With its mix of life struggles, creative escapades, and production war stories, Scratching the Surface reads like a fireside chat with a storytelling sage. I'll be keeping this trove of inspiration and concrete advice on my writing desk for years to come."
– Desiree Cooper, author, filmmaker, Kresge Artist Fellow, and Pulitzer Prize–nominated journalist
"Harvey is a master storyteller with a passion for creating inspiring films and television programs. He's driven by his love of helping others tell their own stories, so if you have one to tell, Scratching the Surface is an invaluable resource and a great guide to unleashing your own creativity."
– Bill Pace, television and feature film producer on A League of Their Own; HBO's A Private Matter; PBS's LateNight America; and movies for CBS, ABC, NBC, and Hallmark Hall of Fame
Harvey Ovshinsky is a veteran educator and a multi-media journalist whose life-long passion for telling Detroit stories was once described by the Detroit Metro Times as being "a colorful and fantastic voyage, at times brave and visionary." Harvey's memoir, Scratching the Surface: Adventures in Storytelling is being published by Wayne State University Press on March 9.

Summer on Fire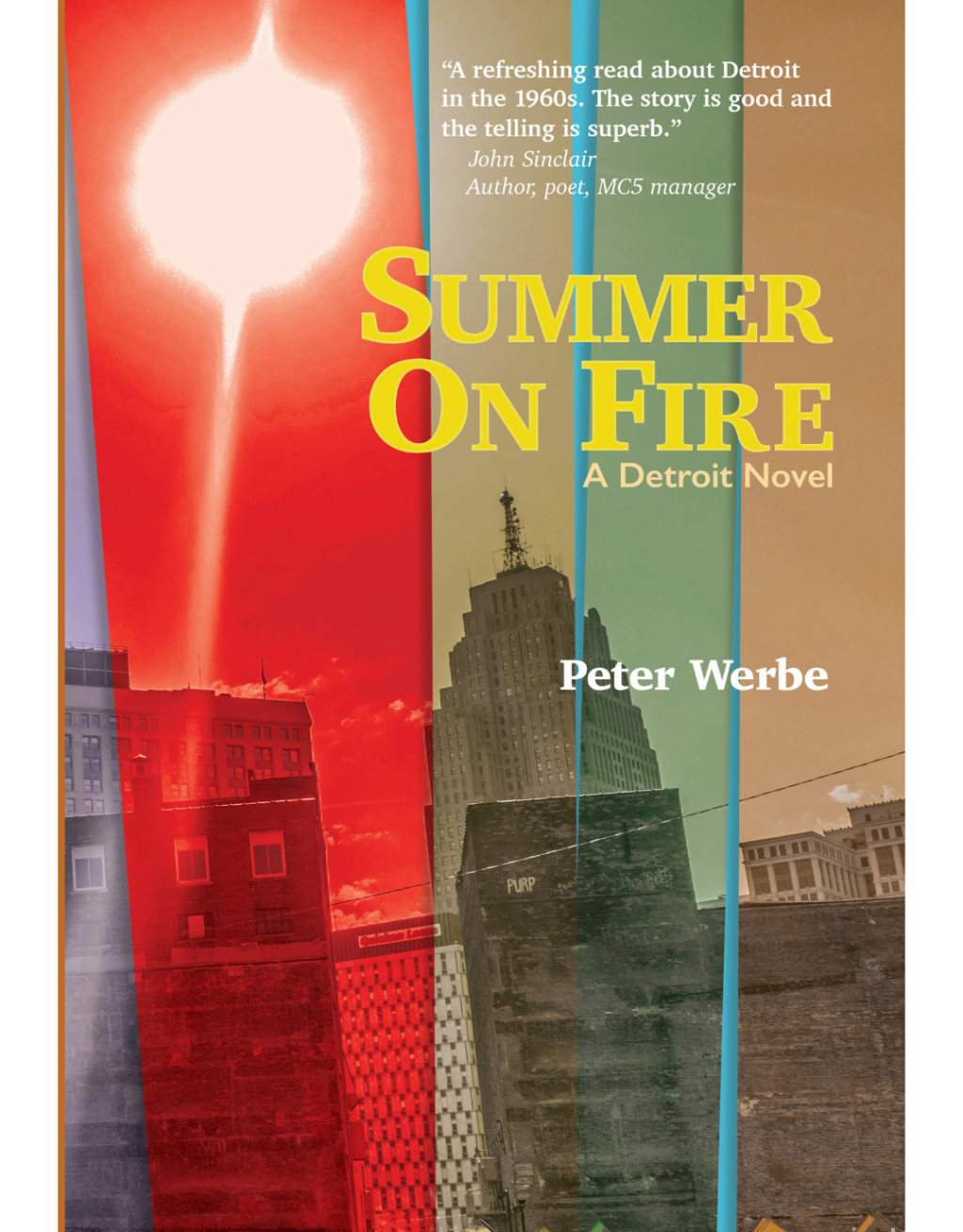 The temperature is scorching in Detroit during the summer of 1967 and so is everything happening in this fictionalized memoir by a staff member of the Fifth Estate, the long-running, Detroit-based anarchist magazine. Werbe's characters are thrust into tumultuous episodes of 1967 Detroit Rebellion, anti-war demonstrations, fighting fascists, rock and roll, drugs, anarchism, the White Panther Party, Wilhelm Reich, and a bomb plot that provide "a people's history and radical folklore of Detroit." The setting is seven weeks in a critical year that demands ethical choices by all involved, ones which mirror today's crises.
Summer on Fire is available for sale in the Book Beat gallery.
"Despite the surreal and gonzo events at its center, Peter Werbe's novel is down to earth and close to the street. It's appealing vignettes intertwine a people's history and radical folklore of Detroit, including hilariously over-the-top encounters. A radical political novel that makes you laugh? Now, that's revolutionary."
—Michael Jackman, former senior editor, Detroit Metro Times
"A refreshing read about Detroit in the 1960s. The story is good and the telling is superb."
–John Sinclair, author, poet, MC5 manager.
Read a short excerpt from Summer On Fire in the Metro Times.
Read a review of SUMMER ON FIRE in the Oakland Press, or download a PDF file: Oak Park media vet revisits Detroit's summer of '67 in new novel _ Arts & Entertainment _ theoaklandpress.com
Peter Werbe is a member of the Fifth Estate magazine's editorial collective. His professional career included hosting WRIF'S "Nightcall," the longest-running talk show in radio history, as well as a DJ on Detroit rock stations, WCSX, WWWW, and WABX. He lives in the Detroit area. Summer of Fire is published by Black and Red, one of Detroit's oldest anarchist publishers, founded by Fredy Perlman in 1968.
---