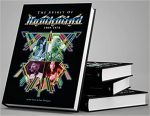 THE SPIRIT OF HAWKWIND 1969-1976 – Nik Turner and Dave Thompson
A memoir of the psychedelic seventies by Hawkwind saxophonist/vocalist Nik Turner. It's a huge hardcover book with amazing photos and artwork, containing probably everything you ever wanted to know about the adventures of a truly bizarre group of individuals with esoteric obsessions who sound like Chuck Berry jamming with Stockhausen.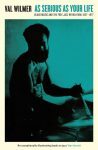 AS SERIOUS AS YOUR LIFE – Valerie Wilmer
Originally published in 1977, this book examines creative musicians of the 60's and 70's who took the jazz traditions and disciplines into new realms. Wilmer captures the energy and atmosphere of the first era of free jazz, or new jazz, or whatever you want to call it. Great writings about Albert Ayler, Sun Ra, Cecil Taylor, the Art Ensemble of Chicago, and many others.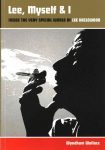 LEE, MYSELF AND I – Wyndham Wallace
A chronicle of the last years of singer, songwriter, producer Lee Hazlewood, told by a young fan who would become a kind of manager, sidekick, and advisor to him. Lee is menacing, but also charming, and the author was as close to him as anyone could ever get, so there's a lot of insight into Hazlewood's personality. In his return from obscurity, Hazlewood manages to reconnect with the outside world with the reluctance of some character out of a John Ford western, often raging with contempt at his own discography but probably longing for recognition.
DEVILS AND BLUE DRESSES – Mitch Ryder
This strange, unsettling memoir chronicles the ups and downs of one of the great singers. Mitch Ryder's trip from the Detroit suburbs to the downtown soul scene to worldwide superstar status, then back again to Detroit to form a biker band, then making some really weird late 70's records, then off to Germany where a new audience gets interested in him, is definitely bizarre, and described in unflinching detail. Fassbinder could've made a great movie out of this book.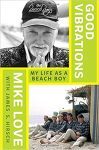 GOOD VIBRATIONS – Mike Love
Why would anyone want to read the memoir of a guy who often comes across as the G. Gordon Liddy of surf music? Well, in this instance there appears to be a determination to set the record straight about the complicated legacy and mythology of the Beach Boys. I think it is the best book ever written about the Beach Boys. Mike Love doesn't pretend to be a totally nice guy, but he lays out what it's like to be the leader of a touring band where all the credit goes to the guy who stayed home, and the family relationships are strained and malevolent, and there are Manson girls hanging around too. Mike Love, in a very open and unguarded way, describes just how weird it all was, and with what seems to be a high level of historical accuracy.
Matthew Smith is a Detroit musician, singer, composer and producer. He is a founding member of Outrageous Cherry, the Volebeats and currently The Matthew Smith Group. He's an active participant in side groups; Chatoyant, Crime & The City Solution, Monster Island, Odd Clouds, and THTX. Smith is also a producer on numerous recordings for groups and musicians including; The GO, Slumber Party, Godzuki, Denise James, The Crooks, Bootsy-X, Nathaniel Mayer, Andre Williams, T-Model Ford, and Kim Fowley.