I've been an insatiable reader since I was a small child. My mother was an English teacher and she imbued me with her love and command of language at an early age. All my life I've devoured book after book, turning in my maturity to two types of literature that claim my attention: musician and writer biographies and contemporary crime fiction.
My reading thrills come from crime novels by an assortment of great writers starting with the godfather of noir fiction, Raymond Chandler, and culminating with a guy called Lee Child, who has written a remarkable series of books starring the indestructible Jack Reacher.
I read all the books written by these authors, some of them over and over again, always succumbing to the brilliance of their writing and the imaginative range of their plots. So I won't try in this essay to single out any one book by any of the writers but will list some of their greatest, and my most favorite—works.
It was a blonde. A blonde to make a bishop kick a hole in a stained-glass window.
–Raymond Chandler, Farewell, My Lovely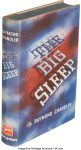 Raymond Chandler more or less created this popular literary genre in the 1920s with books like The Big Sleep, Farewell My Lovely, The Lady in the Lake, The Long Goodbye, Trouble Is My Business, and The Simple Act of Murder. Each is worth your reading time as well as anything else written by this great author.
The cheaper the crook, the gaudier the patter.
–Dashiell Hammett, The Maltese Falcon (1930)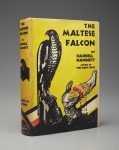 Dashiell Hammett was an accomplished writer who turned to crime fiction in the 1920s to realize his great potential, which shines forth in works like The Maltese Falcon, Red Harvest, The Thin Man, and The Dain Curse. A terrific introduction to his work is the collection of short fiction called The Big Knockover and Other Stories.
I have a secret passion for mercy. But justice is what keeps happening to people.
– Ross MacDonald, The Goodbye Look
Ross MacDonald emerged as the most incisive crime fighter of his generation with The Moving Target in 1949, followed by The Galton Case, The Drowning Pool, The Chill, The Blue Hammer, The Goodbye Look (featuring his great modern detective, Lew Archer), Black Money, The Barbarous Coast, and others.
Don't go into great detail describing places and things, unless you're ­Margaret Atwood and can paint scenes with language. You don't want descriptions that bring the action, the flow of the story, to a standstill.
– Elmore Leonard, Elmore Leonard's 10 Rules of Writing
Elmore Leonard is indisputably the master of modern crime fiction and the trail-blazer for what has become a deep and serious literary genre that gets more popular all the time. Dutch Leonard's great books include High Noon in Detroit, 52 Pickup, Split Image, Get Shorty, Out of Sight, La Brava, and Riding The Rap. Leonard writes his ass off at all times and never gets a detail wrong.
Anybody who doesn't know that politics is crime has got a few screws loose.
– James Ellroy
James Ellroy has been called "one of the great American writers of our time" by the Los Angeles Times and specializes into crime fiction that focuses on larger crimes than usual, like the destruction of the American way of life by Richard M. Nixon and his successors. His brilliant novels include L.A. Confidential, The Black Dahlia, American Tabloid, The Big Nowhere, White Jazz, and The Cold Six Thousand.
James Lee Burke has written some of my most favorite books in his long and varied career. His Huckleberry Holland and Billy Bob Holland novels are best avoided, but his long series featuring former New Orleans homicide detective Dave Robicheaux is rewarding reading in every volume, including The Neon Rain, A Stained White Radiance, In the Electric Mist with Cofederate Dead, Dixie City Jam, Cadillac Jukebox, Purple Cane Road, and Creole Belle..
The job of the writer is to take a close and uncomfortable look at the world they inhabit, the world we all inhabit, and the job of the novel is to make the corpse stink.
–Walter Mosley
Walter Mosley is without peer as a writer of modern crime fiction, usually starring a black hero or anti-hero like Easy Rawlins, Leonid McGill or Fearless Jones, starting with the great Devil in a Blue Dress in 1990 and continuing with mind-boggling creativity and stamina into the present, highlighted by pop masterpieces like A Red Death, White Butterfly, A Little Yellow Dog, Black Betty, Little Scarlet, Blonde Faith, Charcal Joe and Little Green.
John Sandford is a prolific novelist who writes crime stories based in Minneapolis-St.Paul—the great Lucas Davenport series with all titles ending in Prey—and in southern and rural Minnesota under the investigative eye of Virgil Flowers, better known in law enforcement circles as "that fuckin' Flowers." Each book is carefully and beautifully constructed, and the writing is all tip top.
The thirst for knowledge is like a piece of ass you know you shouldn't chase; in the end, you chase it just the same.
– George Pelecanos, Down by the River Where the Dead Men Go
George Pelecanos is one of my most favorite novelists and also a screenwriter and TV producer of great imagination and skill as witnessed by his work on The Wire and Treme. His powerful stories set in and around Washington D.C. include Showdog, Nick's Trip, The Man Who Came Uptown, Hell To Pay, Shame the Devil, Soul Circus, The Big Blowdown, Drama City, and one of my favorite of all contemporary works, King Suckerman.
If you can't stand the ghosts, get out of the haunted house.
–Michael Connelly, Echo Park
Michael Connelly writes book that I can read over and over again. A former crime reporter for the Los Angeles Times, Connelly is an impeccable, always exciting creator of literary fiction who has created one brilliant series starring L.A. Homicide detective Hieronymus (Harry) Bosch that includes such modern classics as The Overlook, Echo Park, The Narrows, Lost Light, Angel Flight, The Last Coyote, The Concrete Blonde, and The 9 Dragons, which I'm reading again today for the umpteenth time. His second series features Harry's half-brother, Mickey Haller, known as the Lincoln Lawyer because he conducts his legal business 21st-century style from the back seat of his Lincoln sedan.
Lee Child is the composer of a non-pareil series of crime fictions centered on a guy called Jack Reacher, a 6-foot-5, 250-pound concoction of intelligence, imagination and vicious physical power that knows no bounds in his encounters with bad people everywhere. A military baby born on his father's Marine Corps posting in Berlin, Reacher serves as a U.S. Army military police captain and, since he's retired from the service, Reacher's drifted around the U.S. and the world with no permanent residence and not even a suitcase of his own. The great Reacher books include Killing Floor, Never Go Back, Past Tense, Die Trying, The Hard Way, Personal, and Gone Tomorrow.
Jo Nesbo is my most recent discovery as a giant of contemporary crime fiction. A Norwegian musician, author and economist, Nesbo is a former soccer player who turned to writing and kicked ass in a big way with books starring detective Harry Hole like The Snowman, The Bat, The Redbreast, Knife, Police, Cockroaches, and Phantom. Both his writing and his plots are top shelf at all times.
—John Sinclair
Detroit
May 17, 2020
Books from the above writers may be purchased directly from Book Beat by calling (248) 968-1190 or emailing: BookBeatOrders@gmail.com (Please leave your name and phone number and we'll respond quickly.) Books may also be bought online at: http://Bookshop.org/shop/Bookbeat/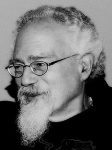 John Sinclair is a poet, activist, grandfather, radio programer/MC, blues scholar and ex-manager of the MC5. He lives in Detroit and produces the John Sinclair Radio Show from Radio Free Amsterdam on a weekly basis. His books include; They Can't Take Our Music, Meditations, Fire Music, Guitar Army, The Book of Monk, Realizations of Peyote Mind and After, Sun Ra: Interviews and Essays, Song of Praise: Homage to John Coltrane and The John Sinclair Reader.