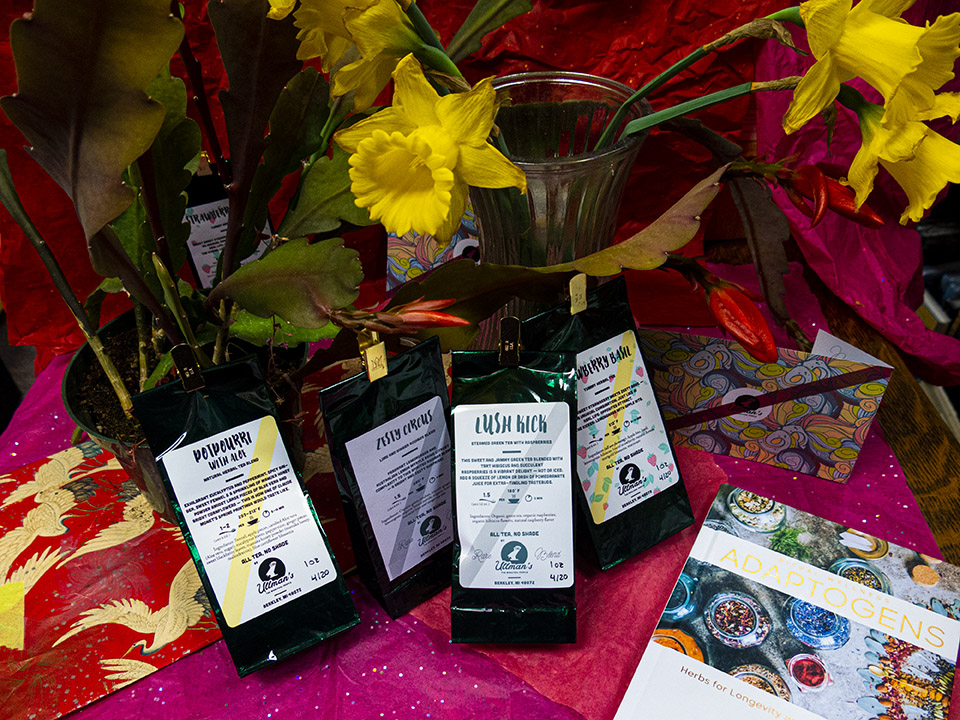 After seeing an online post about a Colorado bookshop and cafe making home deliveries of mystery books bagged with coffee, it sparked an idea.
We've bundled favorite books with fine teas supplied from a lovely new shop; Ullman's Health and Beauty located in Berkley, Michigan, supplying health products, beauty aids, and some of our favorite organic and sustainably sourced tea.
This collaboration of books with tea is a new venture, prompted by our current stay-at-home situation. We believe reading good books, matched with a cup of high-quality tea, can help sooth tensions, anxiety, and lift our spirits. Send a relaxing bundle to yourself, a friend or loved one. Allow the depression to melt away…
How it Works:
Each Book & Tea bundle is priced $23.00, with shipping included or $20 with curbside pick-up.
Choose a tea:
Strawberry Basil: eco-farmed Apple, lemongrass, hibiscus, bits of strawberry, marigold blossoms, and marjoram. Potpourri with Aloe: fennel, apple spices, candied Aloe vera, eucalyptus leaves, peppermint, ginger, sweet blackberry leaves, manuka honey powder, blue cornflower blossoms. All organic Lush Kick ginger based and Zesty Circus; organic green tea and lemongrass.
The bundle include one new trade paperback book ( see photos, retail value $15-19), and a one ounce selection of tea ( retail value $4.50-$6.50), plus shipping anywhere within the USA. (value $4.95).
Our pricing reflects a total discount between 10-25% off depending on the book, tea and shipping location. Extra teas can be included at a 10% discount.
This is a limited trial offer through April. Free gift wrapping on request. Orders may be placed by phone: (248) 968-1190 or by email: BookBeatOrders@gmail.com Please include your name, phone number, shipping address, and book and tea selections. We will call you back for payment and give you an estimated arrival date.
1. Mysteries & Tea: Beekeepers Apprentice by Laurie R. King,The Marsh King's Daughter by Karen Dionne, Lives Laid Away by Stephen Mack Jones, A Double (gourmand) Mystery by Rex Stout, Irene by Pierre Lamaitre and Philosophical Investigation by Philip Kerr.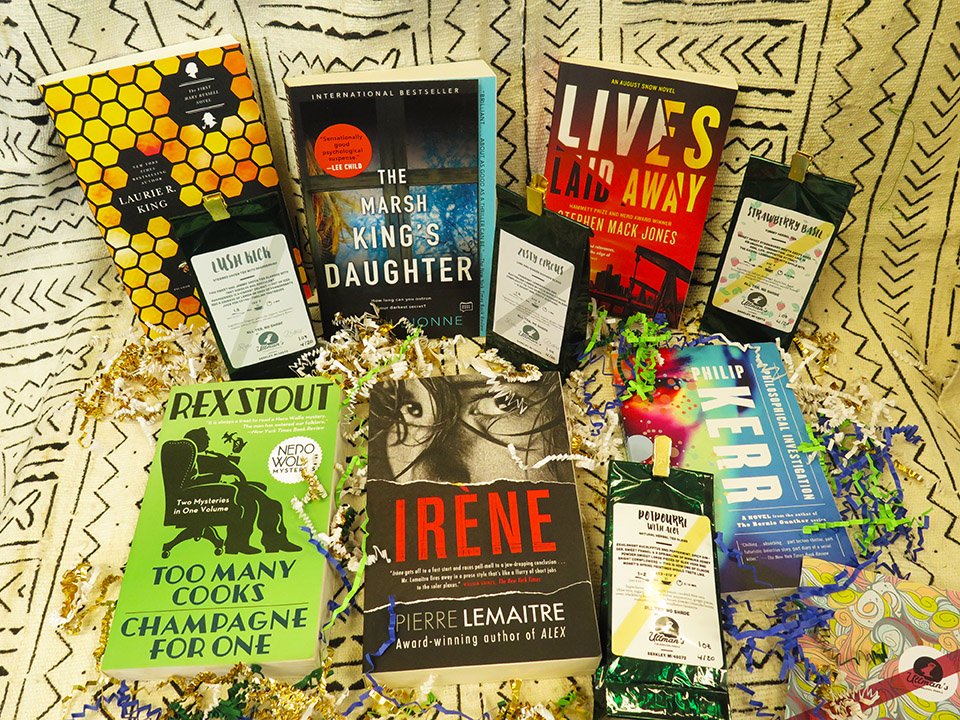 2. Award Winning Novels & Tea: Little Fires Everywhere by Celeste Ng, City of Girls by Elizabeth Gilbert, The Lost Children Archive by Valeria Luiselli, Purple Hibiscus by Chimamanda Mgozi Adichie, The Overstory by Richard Price, Mrs. Everything by Jennifer Weiner, and Ginger Bread by Helen Oyeyemi.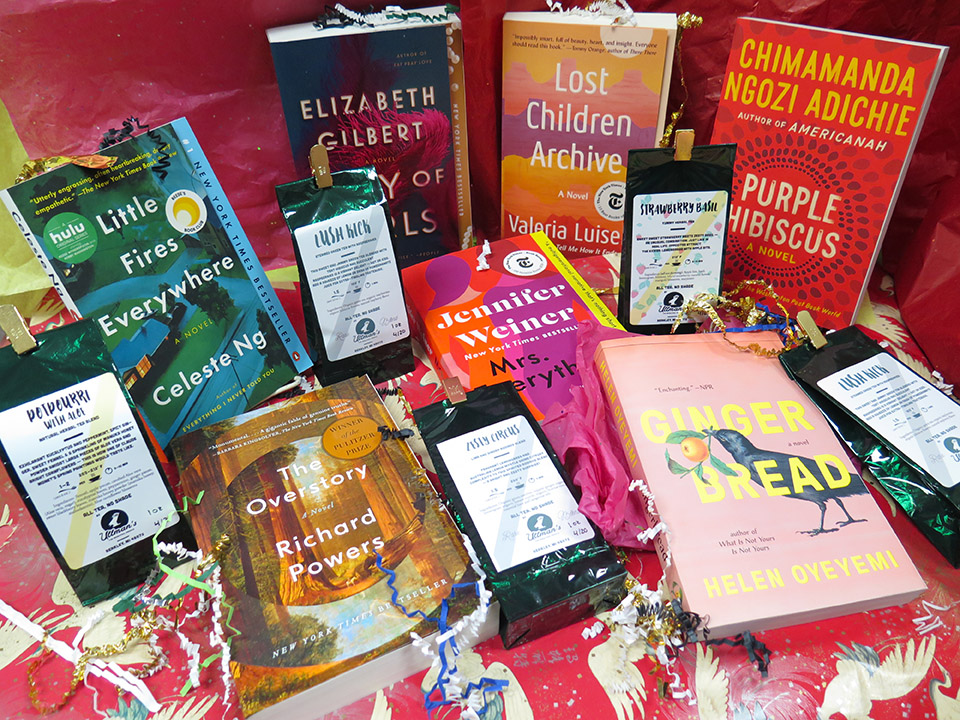 3. Wellness book & Tea bundle: Meditation for Beginners by Jack Kornfield, Adaptogens by Adriane Ayales, Navigate Your Stars by Jesmyn Ward, 10 Day Green Smoothie Cleanse by R. J. Smith, Wisdom of Compassion by His Holiness the Dalai Lama, The Ginger Turmeric Companion by Suzy Scherr.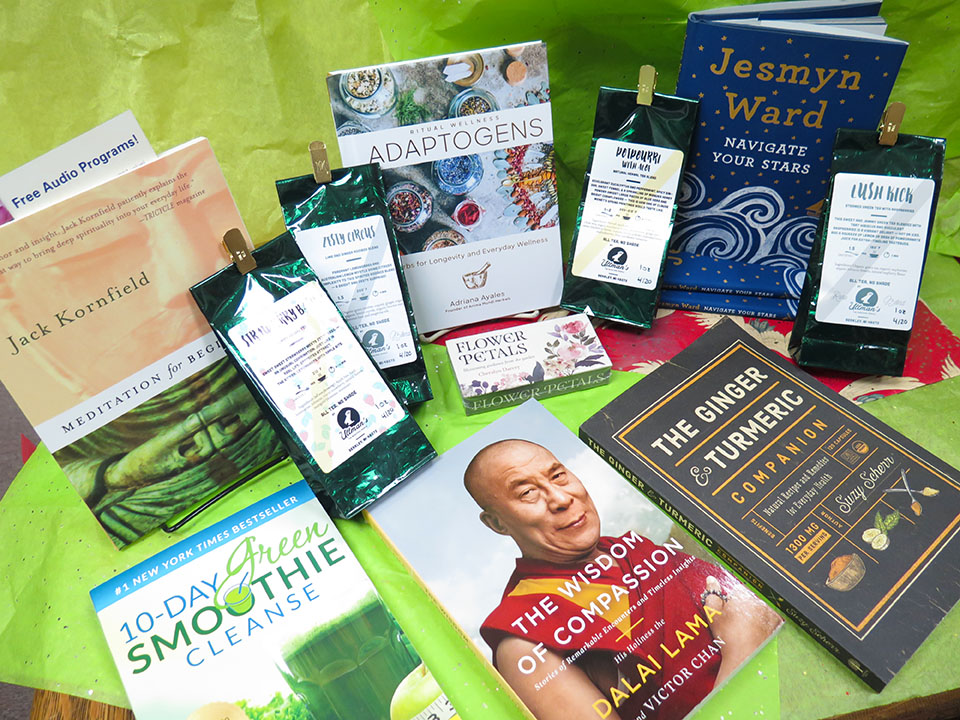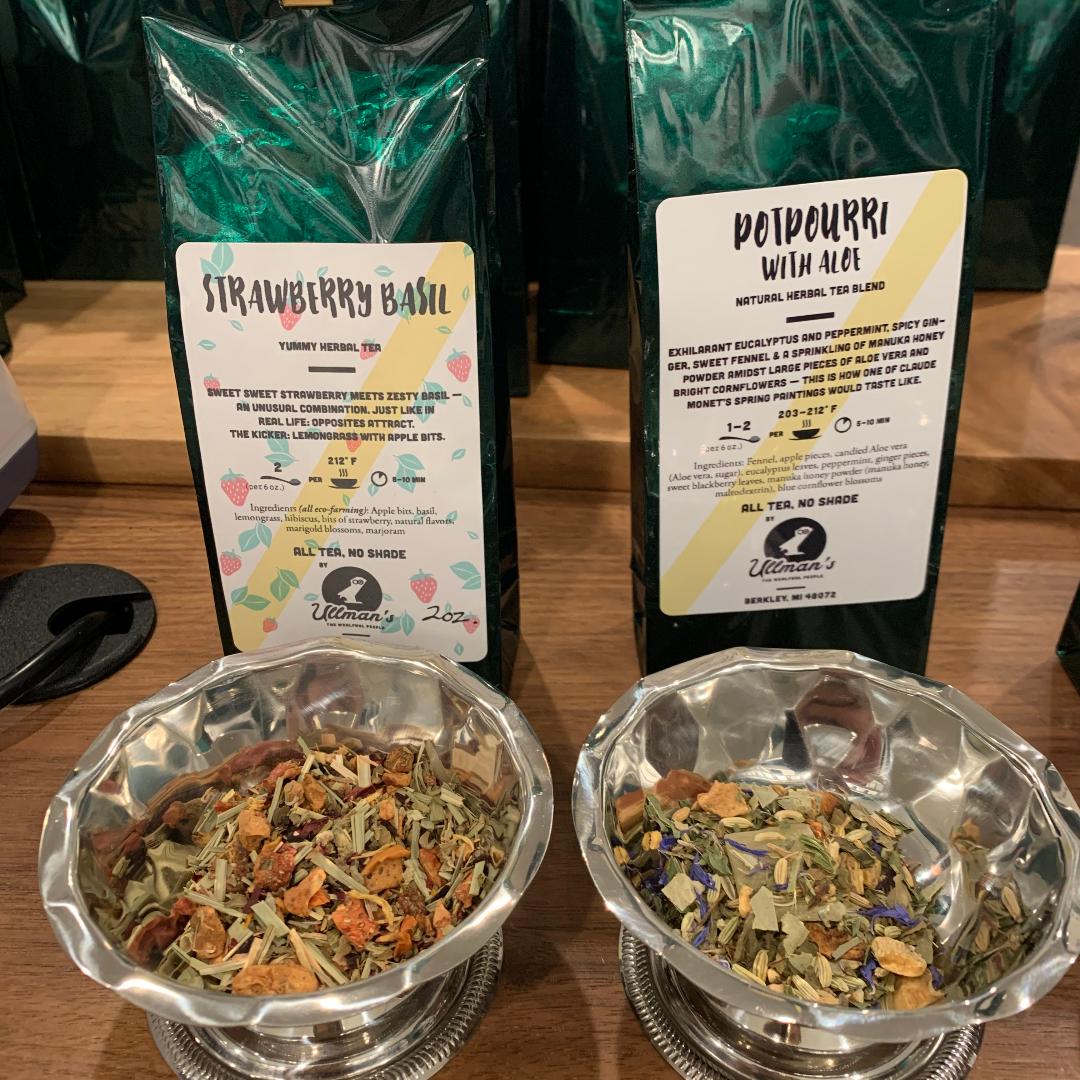 "It is our goal that you get the best cup of tea possible. Our teas are high quality products and sourced from renowned German tea kontors and US tea blenders. Our teas are organically cultivated and grown in ecologically sustainable gardens." –Ullman's Health and Beauty