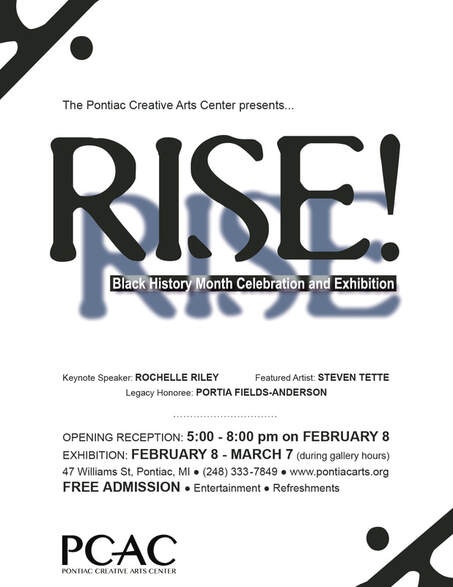 Join Rochelle Riley at the Pontiac Creative Arts Center (47 Williams St.) for Rise!, the Black History Month Celebratoin and Exhibition, on Saturday, February 8th, from 5 PM to 8 PM. Riley, the keynote speaker, will discuss her work and the legacy of Black History Month. The event also features Steven Tette and Portia Fields-Anderson. Refreshments will be served.
This event is free, open to the public, and for all ages.
More information is available here.
The Book Beat will sell books from 5 PM – 6:30 PM.
---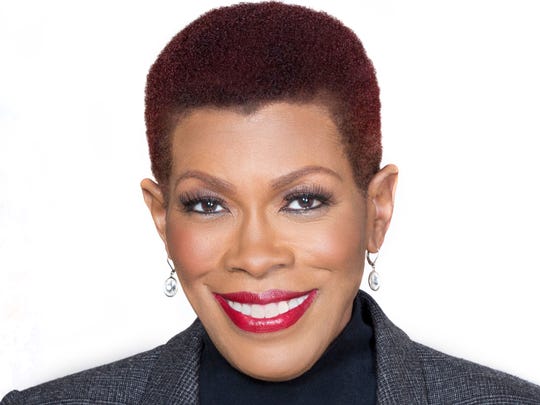 Rochelle Riley is Director of Arts and Culture for the city of Detroit. The author, essayist, blogger and arts advocate ended a nearly 20-year stint in 2019 as a columnist for the Detroit Free Press, where she was a leading voice for children, education, competent government and race. She is author of The Burden: African Americans and the Enduring Impact of Slavery and the upcoming That They Lived: Twenty African Americans Who Changed The World. She speaks at libraries, churches and universities about the burden that America still bears because it refuses to deal with the aftermath of enslavement. Rochelle also is a co-founder of Letters to Black Girls, a project that grew from a friend's single presentation to a national mission to pass words of encouragement from black women to girls. She makes frequent television and radio appearances, including on National Public Radio and on WDIV-Local 4 and Fox2. She lives near the banks of the Detroit River with her 16-year-old dog, Desi.