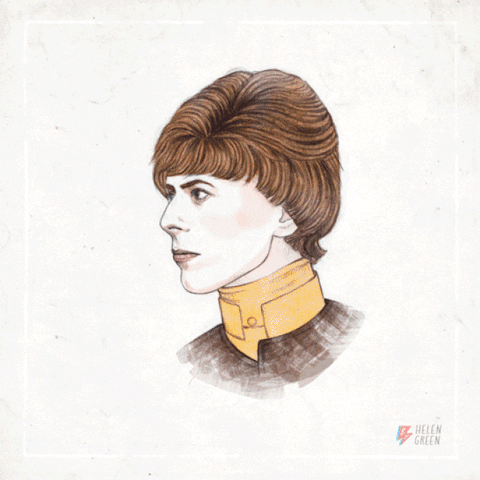 Born Jan. 8, 1947 and deceased Jan. 10, 2016, David Bowie is a revolutionary, gender-bending, storytelling rock 'n roll icon. Join the
Senate Theater
to pay tribute to Bowie and "the alter ego that changed rock" Ziggy Stardust on
Jan. 11, 2020
.
All proceeds benefit the renovation and revitalization of the 1926 historic theater. The Senate Theater is located at
The evening's highlights will include Bowie-inspired artwork, live organ tribute on the Mighty Wurlitzer, a screening of
D.A. Pennebaker's
Ziggy Stardust and the Spiders from Mars, and a theater full of the best-dressed David Bowie-loving people in Detroit! The art and Senate merchandise will be available for purchase while What's Snappin captures your memories of the evening at the Ziggy Stardust photo booth. Jamie Spiker and Blake Hill will be spinning Bowie and glam rock vinyl and special guests Michelle Birawer and Andrew Perrota will be selling drinks at the bar. At intermission, the individual who best embodies of the spirit of David Bowie will win the Golden Lightning Bolt.
Doors + Art Show 7 p.m.
Welcome + Rock 'n Roll Panel 8:30 p.m. featuring Cary Loren of Destroy All Monsters
Ziggy Stardust and the Spiders from Mars 9 p.m.
Bowie Party 11 p.m. – 2 a.m.
Sponsored by SLOWS BAR BQ and Phillips Sign & Lighting Inc.