Join us Sunday, January 20th at 3PM for a reading with Chris Tysh and Bill Harris. Tysh will be reading from her new book of poetry, Hotel des Archives. Harris will be reading from his new book of stories, I Got to Keep Moving.
Hotel des Archives is a trilogy of books consisting of verse recastings from the French novels of Beckett, Genet and Duras. Synchronous with postmodernism's aesthetics of appropriation, détournement, sampling and other intertextual strategies, the project operates a double shift of genre and language, since she moves from the original French and from prose to lyric. These transcreations, as Tysh has been calling them, allow her to forsake the traditional mode of self-expression in favor of one that "translates" other cultural materials, creating an artistic network beyond boundaries and temporalities.

---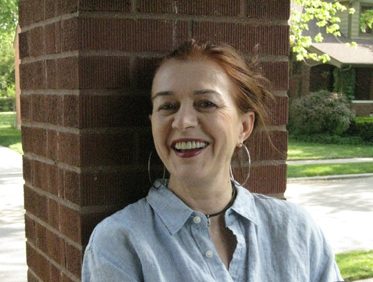 Poet, playwright and translator, Chris Tysh has been on the faculty of the English department at Wayne State University, Detroit since 1989, where she teaches creative writing and women's studies. She has authored several poetry collections and completed a full screenplay based on a novel of Georges Bataille. Recently, her play, Night Scales, A Fable for Klara K, was produced at the Wayne State University Studio Theatre under the direction of Aku Kadogo. She has given numerous readings, both here and abroad. She is a recipient of a 2003 National Endowment for the Arts Fellowship.
---
In the twenty-five linked short stories in his collection, I Got to Keep Moving, celebrated Detroit author Bill Harris vividly and deftly describes the inner and outer lives of a wide cast of characters as they navigate changing circumstances in the southern United States, pre- and post-Civil War. Addressing vital aspects of life—hope, family, violence, movement, and memory—I Got to Keep Moving is as mesmerizing as it is revealing.

A veritable Canterbury Tales, the book follows a group of African Americans, beginning in the 1830s on a plantation in the fictional town of Acorn, Alabama, as they head north, and ending in the Midwest in the 1940s.
The opening section contains nine stories that investigate the events that compelled the party to migrate. The second section consists of fifteen stories focusing on the life and travels of Pearl Moon and her blind son, and introduces the reader to a range of individuals—a white southern prison guard and his family, an ex-cowboy and expert marksman from Oklahoma, and the owner and entertainers of an "All Colored" traveling minstrel show, to name a few—during their quest to find a place for themselves. The third section, written in three voices of surviving members of the Nettles family, observes the truth of memory and the importance of who gets to tell and preserve it. Harris gives readers an unfiltered look into the legacy of slavery and racism in the United States, while demonstrating the strength and complexity of the players involved.

---
Bill Harris retired as professor of English at Wayne State University in 2011 and is author of numerous plays, including Robert Johnson Trick the Devil, Stories About the Old Days, Riffs, and Coda. He is the author of three books of poetry, Birth of a Notion; Or, the Half Ain't Never Been Told (Wayne State University Press, 2009), The Ringmaster's Array, and Yardbird Suite: Side One, which won the 1997 Naomi Long Madgett Poetry Award. Harris was named the 2011 Kresge Eminent Artist by the Kresge Foundation in recognition of his professional accomplishments and community engagement.