Most of these I encountered initially in the middle to late '60's as a path toward creative writing seemed more and more a possibility. –Bill Harris
Chicago: City on the Make – Nelson Algren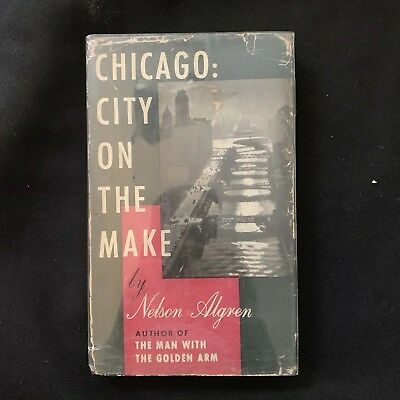 The nameless, useless nobodies who sleep behind the taverns, who sleep beneath the El. Who sleep in burnt-out busses with the windows freshly curtained; in winterized chicken coops or patched-up truck bodies. The useless, helpless nobodies nobody knows: that go as the snow goes, where the wind blows, there and there and there, down any old cat-and-ashcan alley at all. There, unloved and lost forever, lost and unloved for keeps and a day…
–Nelson Algren
Algren's noir prose poetry of the urban, riffed like three card monte-men, or street corner Rolex salesmen. -Bill Harris
Let Us Now Praise Famous Men – James Agee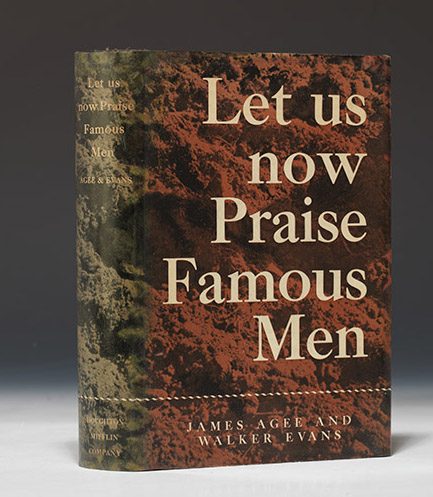 That region of the earth on which we were at this time transient was some hours fallen beneath the fascination of the stone, steady shadow of the planet, and lay now listing toward the last depth; and now by a blockade of the sun were clearly disclosed those discharges of light which teach us what little we can learn of the stars and of the true nature of our surroundings. –James Agee, On the Porch, Let Us Now Praise Famous Men
The precision of Agee's language in describing the ordinary—a plywood wall, the stillness of an Alabama night, was revelatory. –Bill Harris
"Tell me a story. / In this century, and moment, of mania, tell me a story. / Make it a story of great distances, and starlight. / The name of the story will be time, / But you must not speak its name. / Tell me a story of deep delight."
Robert Penn Warren, Audubon: A Vision (1969)
Warren showed me how to tell a short story in poetic form. –Bill Harris
LeRoi Jones / Amiri Baraka – The Dead Lecturer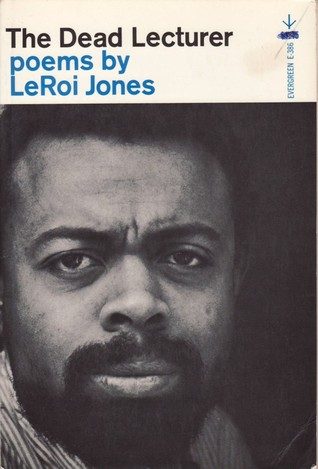 A political art, let it be
tenderness, low strings the fingers
touch, or the width of autumn
climbing wider avenues, among the
virtue
and dignity of knowing what city
you're in, who to talk to, what clothes
—even what buttons—to wear. I address

/ the society
the image, of
common utopia.
/ The perversity
of separation, isolation,
after so many years of trying to enter
their kingdoms,
now they suffer in tears, these others,
saxophones whining
through the wooden doors of their less
than gracious homes.
The poor have become our creators. The
black. The thoroughly
ignorant.

Let the combination of morality
and inhumanity
begin.
–LeRoi Jones, Short Speech to My Friends, The Dead Lecturer, (1964)
Baraka's Greenwich Village hip take tapped into bebop and New Thing music and the confusion of being oneself.–Bill Harris
James Baldwin – Go Tell It On The Mountain
The world turned dark, forever, everywhere, and windows ran as though their glass panes bore all the tears of eternity, threatening at every instant to shatter inward against this force, uncontrollable, so abruptly visited on the earth.
–James Baldwin, Go Tell It on the Mountain
Baldwin was like a sanctified baptism in blues and the Bible, and facing the failures of institutions such as America, family and the church. A series of sermons, by singular voices, that preached directly to my one-man choir. –Bill Harris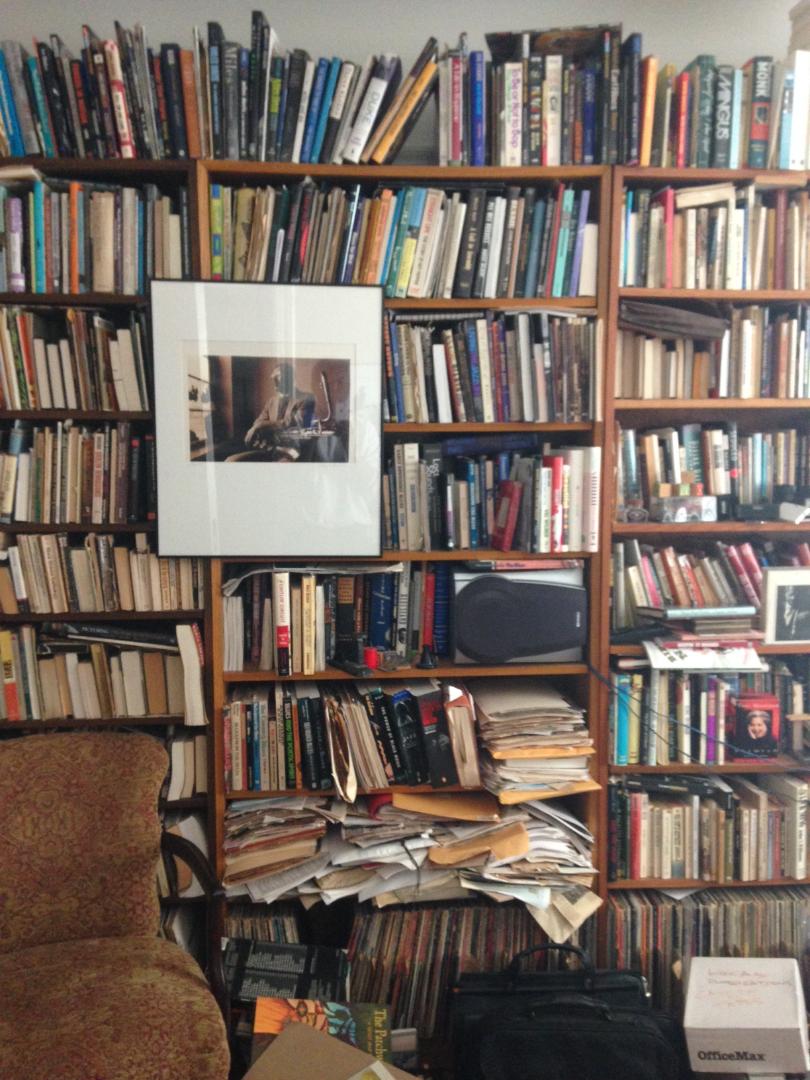 Bill Harris is a poet, playwright, arts critic, a Wayne State University emeritus professor of English, an imaginative investigator of jazz, blues, culture, Detroit and the bridges in between. Harris received the 2011 Kresge Foundation Eminent Artist award, and has published three books with Wayne State University Press: I Got To Keep Moving, 2018; Booker T. & Them: A Blues, 2012 and Birth of a Notion; Or, The Half Ain't Never Been Told, 2010. His plays have had more than 100 productions nationwide. Stories About the Old Days, which starred the late jazz singer Abbey Lincoln, and Every Goodbye Ain't Gone, with Denzel Washington and S. Epatha Merkerson as its leads, premiered, along with several others, at the New Federal Theatre in New York. Queen of Sheba, and BOO! A Musical Fantasy had their debuts at the St. Louis Black Repertory Company.
Harris has also had two books of poetry published: The Ringmaster's Array, poems honoring visual and musical artists, and Yardbird Suite: Side One, a collection about the life of jazz musician Charlie Parker, which won the 1997 Naomi Long Madgett Poetry Award.
A monograph that commemorates the life of Bill Harris can be read at: Bill Harris: 2011 Kresge Eminent Artist.