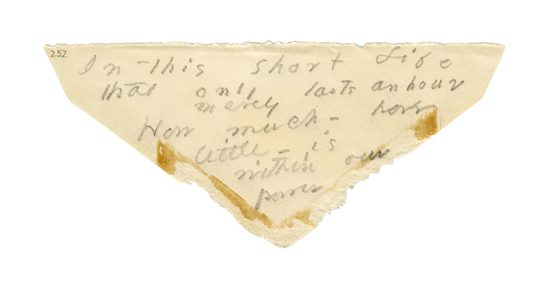 Emily Dickinson's Poems, As She Preserved Them, edited by Christanne Miller, published beautifully by Harvard University Press. Among other things, the editor was a co-op customer years ago. I'm sure the poems would be stimulating even in a desert.
The Adventures of Augie March, by Saul Bellow. Full of crazy adventures, the island would probably seem comparatively tame. Saul was a customer (and friend).
Becoming by Michelle Obama. The first half of the book about her life on Chicago's south side is so evocative and powerful, and the second half about the White House years brings to mind the America I want to remember if I'm stuck on a desert isle, when the country's First Family exemplified intelligence, empathy, honesty, and both the desire and the skill to make this country a better place for all of us. The Obamas were all customers of 57th Street Books.
Truth and Beauty: Aesthetics and Motivations in Science, by S. Chandrasekhar. Thought provoking essays that recall many wonderful conversations with the author, a customer and friend. The conversations mainly involved Chandra speaking and me listening, silent and in awe.
The magic of the street is the mingling of the errand and the epiphany.
–Rebecca Solnit, Wanderlust: A History of Walking
Wanderlust: A History of Walking, by Rebecca Solnit. I'll likely spend a lot of time walking on the island, and Solnit would be the perfect companion. I'd bring every book of hers if I could.
Leadbelly, by Tyehimba Jess. Spectacular poems, that insist on being read aloud. You can hear the music. The author was a part-time co-op employee for a while when an undergrad at the University of Chicago, and the book will remind me of all the extraordinarily talented people I've been privileged to work with over the years.
The Prelude: William Wordsworth, Newly Edited from the Manuscripts by James Engell and Michael Raymond, and Fully Illustrated in Color. Published by that master of beautiful books, David R Godine.
Gellhorn, a Twentieth-Century Life, by Caroline Moorehead. I greatly admire Martha Gellhorn and Caroline Moorehead and think I have read every book each has published. This one is a fine pairing of subject and author.
Mapping the Heavens: The Radical Scientific Ideas that Reveal the Cosmos, by Priyamvada Natarajan. A wonderfully written book on modern cosmology and its history. I assume that I'll spend a lot of time on this island staring at the evening sky, and wondering.
Collected Poems, by Mark Stand. Magnificent poems by a wonderful guy, a former customer and friend. I try to read one poem every day, and that would continue on the island.
Electric Arches, by Eve L Ewing. This book is genuinely indescribable, at least for me. It's beautiful, moving, powerful, poetic (it's poetry, after all, but more), full of life thoughtfully observed and perfectly formed into words. It's a truly unique object. The author was (and still is!) a customer of the co-op's stores.
The Norton Shakespeare, edited by Stephen Greenblatt. An edition beyond compare published by a publisher also beyond compare, W W Norton & Company: independent, employee-owned, I can't praise the outfit enough to do it justice. Regarding Wm Shakespeare, he'll keep me occupied no matter how long I'm on that island.
The Lost Books of Jane Austen, by Janine Barchas. A beautiful, completely unexpected (to me) spectacularly illustrated, wonderfully researched book about publishing, Jane Austen, her readership (and its academic misapprehension), and more. The pages turn themselves and there's a WOW! on every page, often several of them in a paragraph. Another book that will remind me in that desert of the beauty of books themselves. Johns Hopkins Press and Prof Barchas should be proud of what they've created. She also, quite a while ago, was a good co-op customer.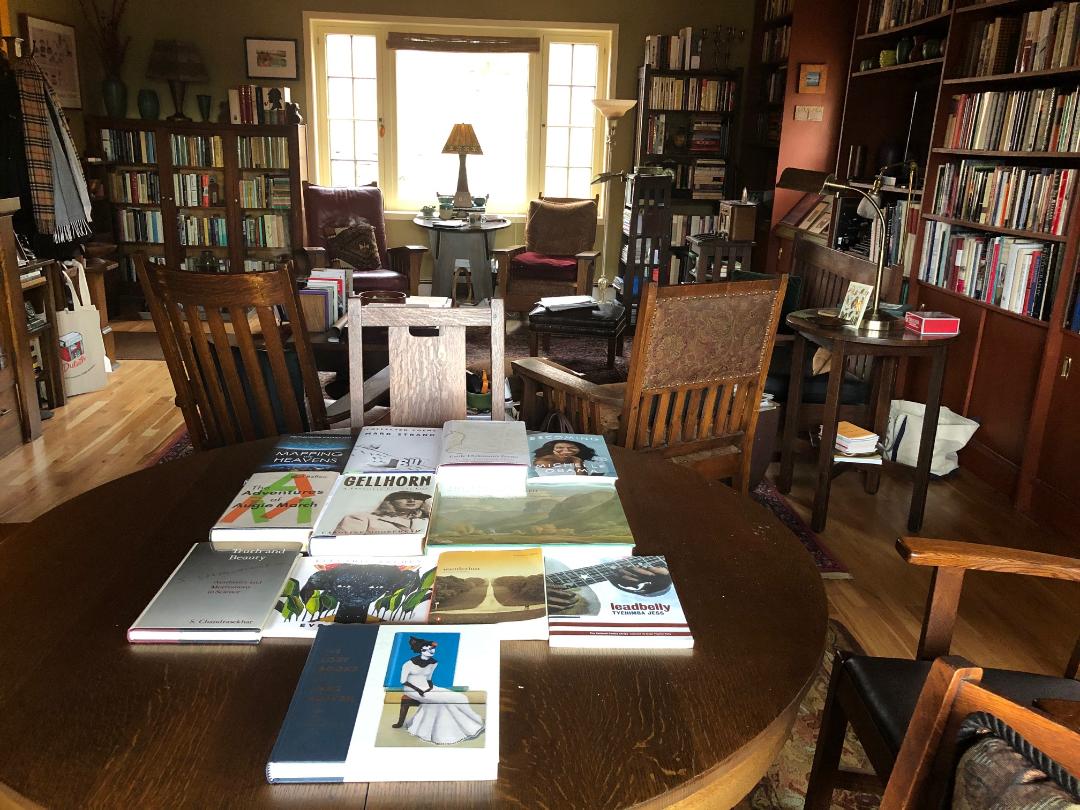 Jack Cella was a bookseller at the legendary Seminary Co-op in Chicago, one of the nation's great bookstores, and was suggested to us by Bruce Miller. Jack wrote, "I worked at the Seminary Co-op/57th Street Books in the Hyde Park neighborhood on Chicago's South Side from many years, and lived in the neighborhood as well. That history certainly plays into my choices, many of which bring back vivid, happy memories." A selection of Jack Cella's recommendations can be found in our online Bookshop.org catalog.