In fostering the social life of books I must applaud the continuing commitment of university presses and small independent houses to books that otherwise would never see the sun, the moon, or the light of a lamp. –Bruce J. Miller
I May or May Not Love You, Poems by David M. Perkins
Published on April 2nd during the height of the COVID storm, these wonderful and accessible poems speak to anyone who has an ear (and heart) for the music of poetry. I would adapt the film-review cliché, "I laughed, I cried" and say, "I pondered, I laughed, I sighed, I marveled." It's the sense of humor, the sense of play, and the complexity achieved with simple language that makes this book outstanding.
The Vernacular Republic by Les Murray
What a perfect title for this highly original book of poems, the first by the celebrated Australian poet (who died in April of last year) to be published in the United States. The poetry is more lyrical, more expressive of common experience than anything he wrote after.
Joseph Brodsky said its publication was "a major event in the English language," and I would agree and say that the first book on this list also meets that standard.
Every author that creates is a liar;literature is a lie,but from that lie, a recreation of reality is born. Therefore, recreating reality is one of the fundaments of creation. –Juan Rulfo
The Burning Plain and Other Stories by Juan Rulfo
Rulfo is one of the best writers I have ever read. One of my favorites from this collection is The Hill of the Comadres. You won't forget the narrator. "The Torricos–" he begins, "–they're dead now–were always good friends of mine. Maybe in Zapotlán they weren't liked, but as far as I was concerned they were always good friends, until shortly before they died…"
Yosl Rakover Talks to God by Zvi Kolitz
Originally published as a serial in an Argentine Jewish newspaper in the 1950's, this novella was mistakenly read as nonfiction because of the convincing emotional tenor of its prose. Presented as the last testament of a Jew named Yosl Rakover, who is killed in the Warsaw Ghetto uprising, it's a descriptive account of being hunted like an animal, and abandoned by God. Rakover confronts God as he struggles to evade his inevitable death at the hands of the Nazis. Reading this is almost like reading a poem. A book one can never forget.
The Cultural Cold War, the CIA and the world of arts and letters by Frances Stoner Saunders
An eye-opening and well-documented exposé of how CIA funding shaped our culture. Many artists and writers were nudged towards fame and success through the efforts of our favorite spooks. In an effort to counter Godless communism, large sums were employed to promote the right "influencers," to use a current expression, —artists, musicians, and writers. If you think T.S. Eliot (for example) became a poetic rock star purely because of merit, think again.
Death in Sicily by Andrea Camilleri
This volume comprises the first three novels in the Inspector Montalbano series—The Shape of Water, The Terra Cotta Dog and The Snack Thief. I first discovered Camilleri through the wonderful ongoing television film series produced by RAI and aired worldwide. The books are a great pleasure, and the films are, too, which is rare. Camilleri is funny as hell and knows how to keep a story moving along. Commassario Montalbano is not only a brilliant detective and an irresistible character, he is a great humanist as well.
Even if there were only two men left in the world and both of them saints they wouldn't be happy. One them would be bound to try and improve the other. That is the nature of things.
–Frank O'Connor
Collected Stories by Frank O'Connor
Reading O'Connor opened the door to Irish literature for me. His prose is easy to read and he lets you in on a lot of secrets about families and unusual characters. His first sentences make it impossible for you to quit reading.
Luck, the Brilliant Randomness of Everyday Life by Nicholas Rescher
It might seem odd to include a book with such a subtitle in the middle of a pandemic, but this prolific philosopher provides a diverting and absorbing consideration of what luck is and how to think about it.
Wageless Life, A Manifesto for a Future beyond Capitalism by Ian G.R. Shaw and Marv Waterstone
This short little book cuts through a lot of smoke to tell it like it is today in America and the world. It was published late last year and little did the authors know when they wrote, "a vast tempest gathering is gathering on the horizon" that the storm would arrive so soon. This is the perfect book for those who are thoughtfully probing the source of our social and economic instability.
JFK and the Unspeakable, Why He Died and Why It Matters by James W. Douglass
Bob Dylan recently released a new song, Murder Most Foul, about the assassination of John F. Kennedy, probing the true cost to the country and the reasons he was murdered.
There are few, if any, serious scholars of the murder who still accept the fatuous, unfounded conclusions of "The Warren Commission." Douglass makes an extremely convincing, well-documented case that the CIA was behind the murder and it isn't rocket science. Kennedy was reviled by the intelligence chiefs for his commitment to peace. We shall not look upon his like again.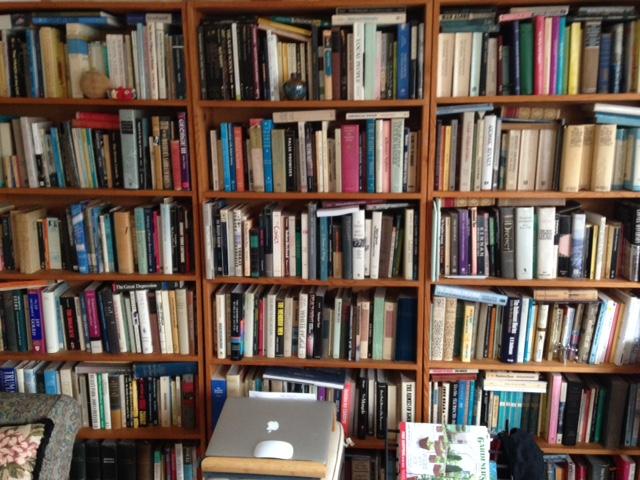 Bruce J. Miller is a friend, and book rep for small independent and University Presses in the mid-west. His parents were founders of the publishing house Academy of Chicago press. Follow his online blog at Bruce J. Quiller. He lives and works in Chicago, Il.
Selected titles from Bruce's recommendation list can be purchased at our online Bookshop.org catalog.