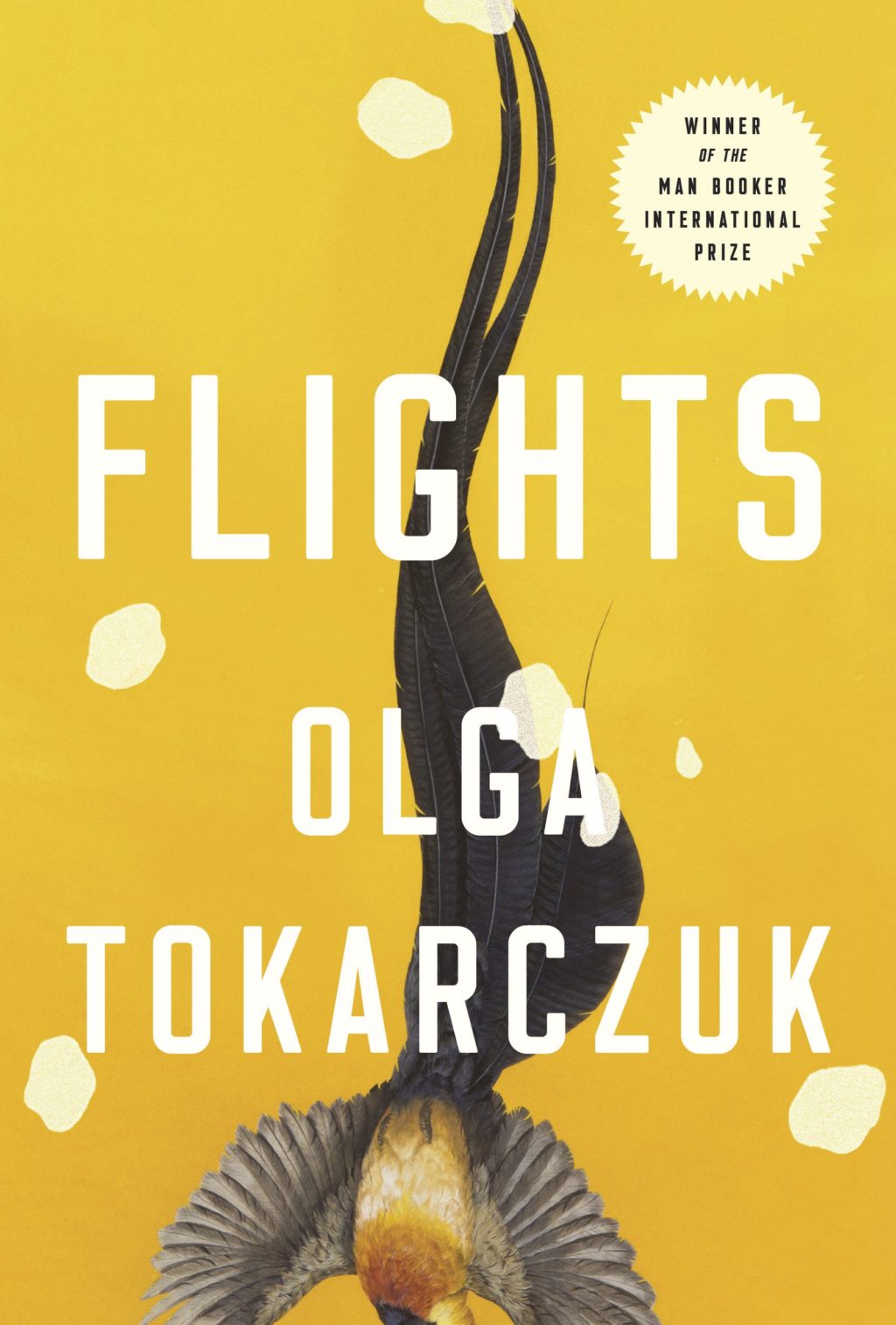 January's reading group selection is Flights by Olga Tokarczuk, translated from the Polish by Jennifer Croft.
The Book Beat reading group will meet Wednesday, January 29 at 7:00 pm at the Goldfish Tea Cafe, located at 117 W. Fourth Street in Downtown Royal Oak. All are welcome.
Get 15% off on the Current Reading Group Selection.
Winner of the Nobel Prize in Literature Winner and the Man Booker International Prize
The flood of stupidity, cruelty, hate speech and images of violence are desperately counterbalanced by all sorts of "good news," but it hasn't the capacity to rein in the painful impression, which I find hard to verbalize, that there is something wrong with the world. Nowadays this feeling, once the sole preserve of neurotic poets, is like an epidemic of lack of definition, a form of anxiety oozing from all directions. — Olga Tokarczuk's Nobel Prize Lecture
Flights interweaves reflections on travel with an in-depth exploration of the human body, broaching life, death, motion, and migration. Chopin's heart is carried back to Warsaw in secret by his adoring sister. A woman must return to her native Poland in order to poison her terminally ill high school sweetheart, and a young man slowly descends into madness when his wife and child mysteriously vanish during a vacation and just as suddenly reappear. Through these brilliantly imagined characters and stories, interwoven with haunting, playful, and revelatory meditations,Flights explores what it means to be a traveler, a wanderer, a body in motion not only through space but through time."
"Tokarczuk is one of Europe's most daring and original writers, and this astonishing performance is her glittering, bravura entry in the literature of ideas… Indeed, Flights is a narrative to accompany one's life—each new reading reveals a further destination, another idea to excite and engage the imagination." — Eileen Battersby,The Los Angeles Review of Books
"Flights works like a dream does: with fragmentary trails that add up to a delightful reimagining of the novel itself."—- Marlon James, winner of the Man Booker Prize
---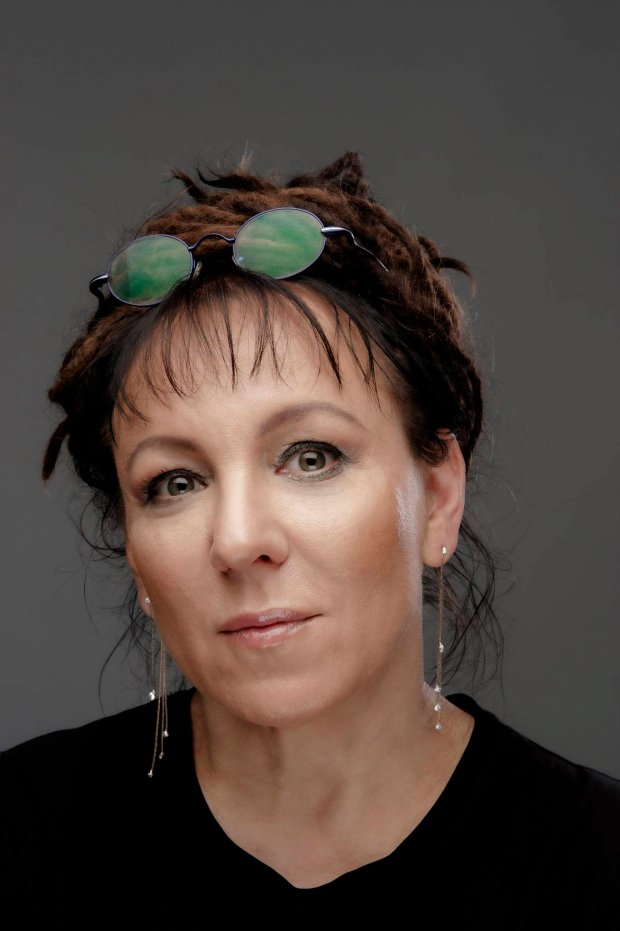 Olga Nawoja Tokarczuk (born 29 January 1962) is a Polish writer, activist, and public intellectual who has been described in Poland as one of the most critically acclaimed and commercially successful authors of her generation. In 2018, she won the Man Booker International Prize for her novel Flights (translated by Jennifer Croft). In 2019, she was awarded the 2018 Nobel Prize in Literature.