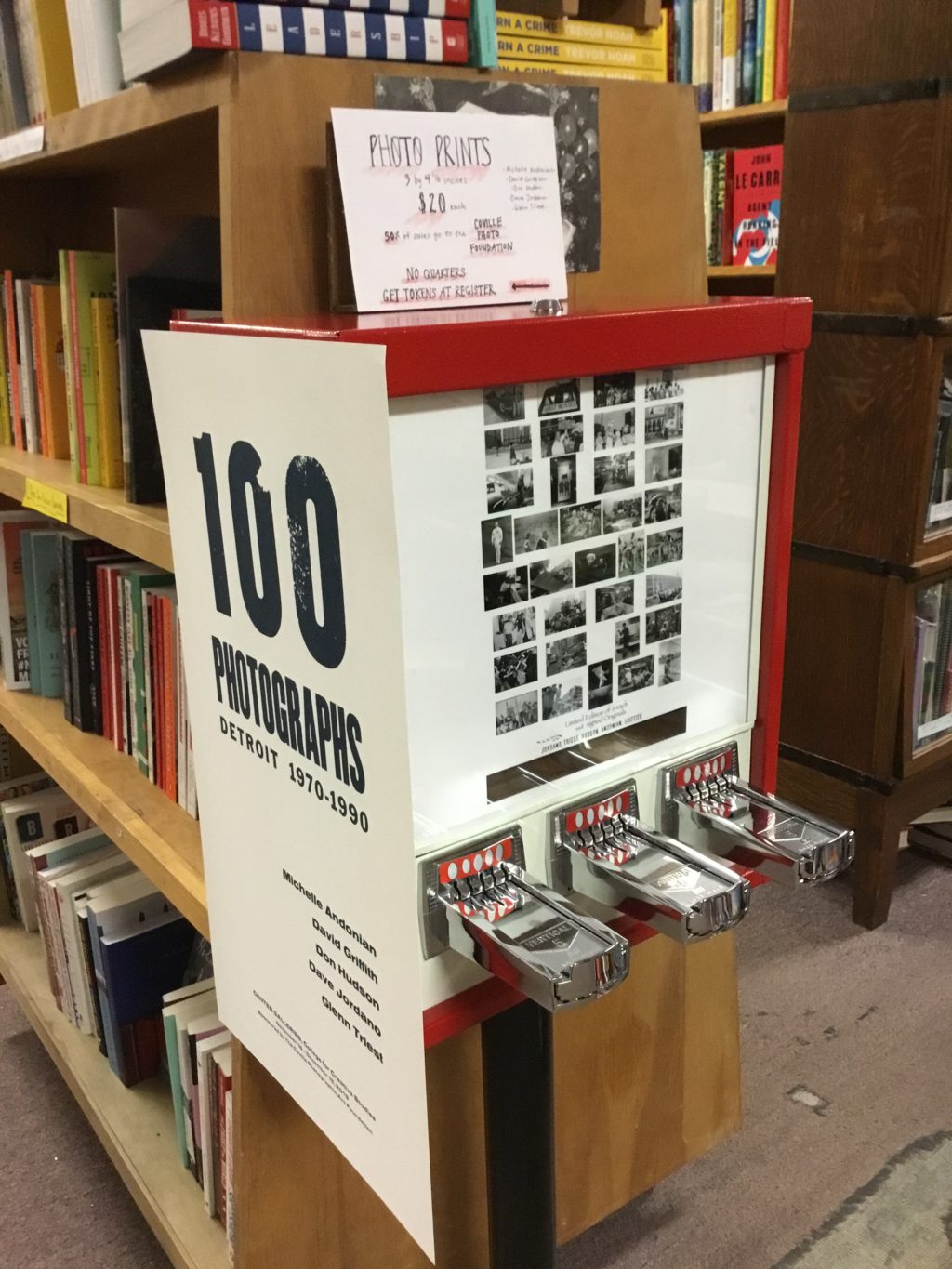 100 Photographs, an exhibition now up at the Center Galleries at CCS through December features Detroit street photography and local portraiture by five notable photographers including; Michelle Andonian, David Griffith, Don Hudson, Dave Jordano and Glenn Triest.
100 Photographs presents images of Detroit and her people spanning two decades during a time of stagnation and decay, but always hope. Working independently, social documentary photographers Andonian, Griffith, Hudson, Jordano and Triest each captured a unique personal perspective of the city's life and motion.
A limited edition of 35 different images signed and numbered in an edition of six by each photographer have been produced for a photograph vending machine outfitted by photographer Glenn Triest. The vending machine is stocked randomly with images by each photographer and is installed at the Book Beat bookstore during the duration of the exhibition and through December. Photographs can be purchased anytime during store hours with a token for $20 each with 50% of the profits going toward the Coville Photographic Foundation.