Children's Author Sherri Winston is coming to the Southfield Library 26300 Evergreen in Southfield on Wednesday, November 4th at 7:00 PM. Call the Southfield library 248-796-4200  or Book Beat: 248-968-1190 for more information.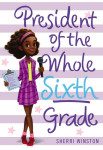 Sherri Winston will be reading from and signing her new book, President of the Whole Sixth Grade, a novel set in a fictionalized Michigan town not far from Detroit, and tells the story of Brianna Justice. A proven entrepreneur, Brianna is looking forward to conquering middle school with her usual zeal. However, the reality of growing up might prove to be too much for the intrepid tween. Can she withstand the personality shifts of her best friends as well as the challenges of new rivals and bigger battles? Only one way to find out!
"In this sequel to President of the Whole Fifth Grade (2010), Winston's humorous prose captures the spirited preteen voice of an honors student with sass, quick wit, and great ideas. Readers will enjoy journal entries, text messages, and notes from Brianna's trusty clipboard, which are interspersed throughout the narrative. A whip-smart, funny, and fast-paced outing equally suited to returning fans and readers who are just meeting Brianna for the first time." (Fiction. 8-12)  —Kirkus Review
The book is a follow up to Winston's book President of the Whole Fifth Grade, named to the 2012-2013 Sunshine State Young Readers Award list, as well as being chosen for the recommended summer reading list for the New York Public Library System in 2015.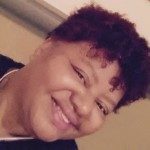 Sherri Winston is the author of The Kayla Chronicles and President of the Whole Fifth Grade, which was a Sunshine State Young Readers Award selection. Winston is a Michigan Native who now lives in Florida with her family. Her books are meant for readers aged 8-12.
Book Beat will be selling books for this event. If you have any questions or would like a book but are unable to attend, please call at (248) 968-1190.
Southfield Library is located at 26300 Evergreen Road, Southfield, Michigan 48076. Their website can be found here.