Midnite Madness Monster Party & Twilight Saga Book Release with Wolman Mac & Odd Clouds at the Book Beat Aug. 1st

The Book Beat is having a Midnight Madness Monster Party and book sale on August 1st at 10:00 PM -12:30 AM in honor of Stephanie Meyer's third concluding book The Breaking Dawn, in The Twilight Saga series being released Friday August 1st at Midnight. This is a book her fans have been waiting for… The Book Beat is located at 26010 Greenfield in Oak Park. Call 248-968-1190 for more information.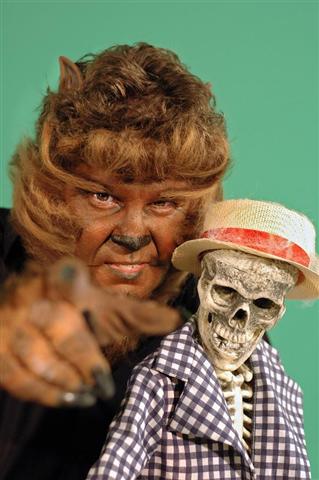 Joining the late night festivities will be Detroit's only local television horror host (actually its Detroit's only locally produced television outside the news), the legendary . . . Wolfman Mac and his crazy crew of ghouls will be there in the flesh handing out Breaking Dawn books to eager Twilight Saga fans at the stroke of midnight. Its the summertime book happening Stephanie Meyer fans have long been waiting for — and a fun event for the whole family.
Wolfman Mac can be seen on Detroit's Channel 20 every Saturday at midnight.  Watch the next NIGHTMARE CINEMA show Saturday, July 26th, on TV Channel 20 when he will announce details about the Book Beat Midnight Madness sale. Wolfman Mac shows the creepiest vintage horror flicks with retro cheeseball humor. Fans of the Ghoul and Sir Graves will love it! Listen to a radio interview with Wolfman Mac produced by WDET-FM.
Also, performing "Live at Lincoln Center" (on the sidewalk in front of Book Beat) beginning at 11 PM will be Detroit's wild and woolly freakout jam band THE ODD CLOUDS. There is nothing like the Odd Clouds anywhere. Click here to watch a Youtube live video of The Odd Clouds … In-store guest DJs will rock the store with creepy old school vinyl, lounge music and horror soundtracks. Come prepared and wear your Halloween costume.
Book Beat and the Nightmare SINeMA crew will be filming all the madness for a future commercial to be shown on the Wolfman Mac's Nightmare Sinema!  Wear a costume and be part of the action… come dressed as your favorite monster, vampire or wolfman… This will be truly amazing Monster Madness! AAaaaaaHhhhwwwwwoooooooooahh!!

In celebration of our 25th anniversary, Book Beat will be offering a 25% discount on ALL books Friday, August 1st, 10 AM -12 am and  Saturday, August 2nd, from 10 AM-7 PM. (costumes are optional) — hope to see you there… stay creepy!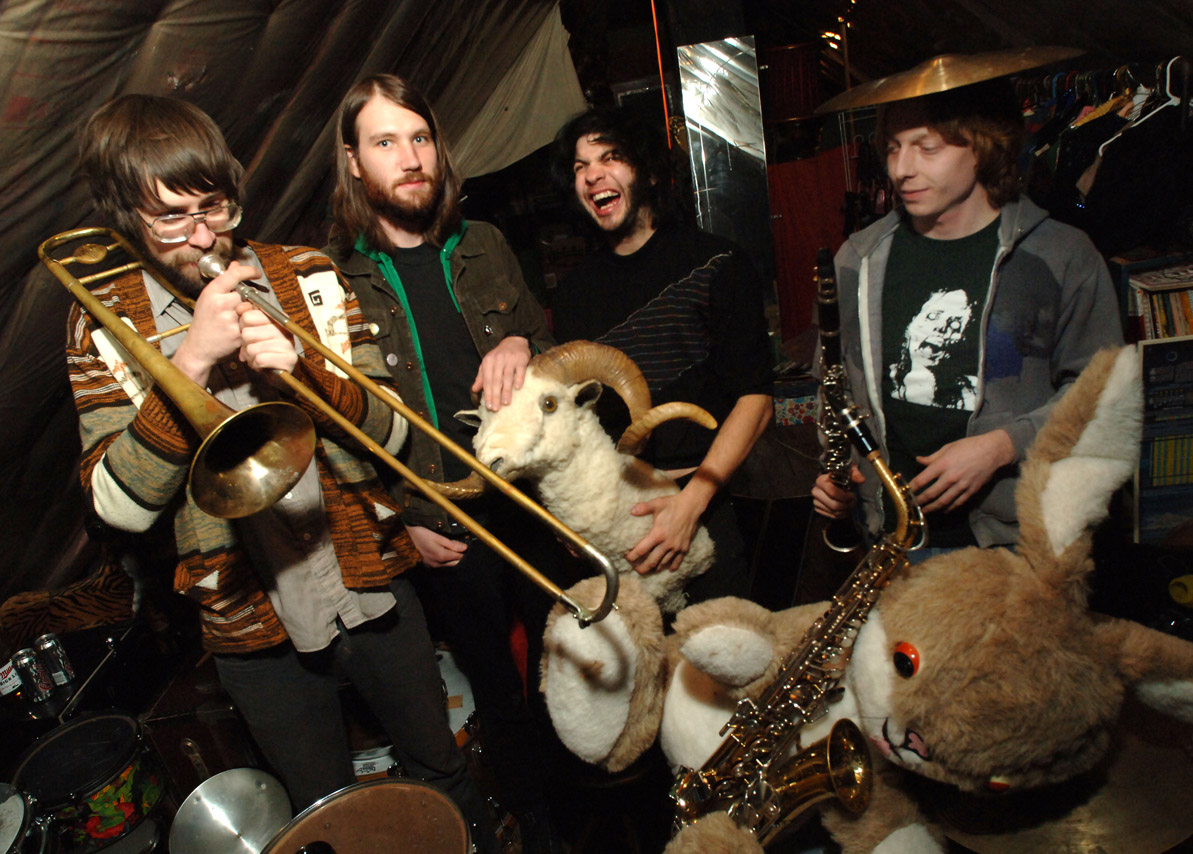 Pictured Above: Detroit's outerlimit freakout musicians THE ODD CLOUDS!