An interesting article recently appeared in the Santa Monica Mirror on the vanishing neighborhood bookstore. I wonder what this means for our cultural heritage and the future of the book. A well-known author told me he heard a top executive in publishing say that within ten years all bookstores in this country will no longer exist. Could he be right? I hope not, and wonder what this says about a culture that no longer cares about the written word.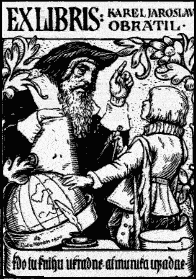 Bookstores, like the Arctic Polar Bear, are an endangered species. Many young students (and even a few aged boomers), no longer cherish reading and collecting books as in the past. The art of browsing through old book and record stores — hunting for that rare treasure, is a fond relic of antiquity. Here then is a small epitaph, a paean to the Los-Angeles independent bookstore from the Santa Monica Mirror editorial, "Goodbye Mr. Pickwick":
"I don't remember exactly the order of their closings. It doesn't really matter; suffice to say they were once here, vibrant and a source of joy to many aficionados, and now most of them are gone. I refer to small neighborhood bookstores – many with wonderful used-book sections. In West Los Angeles there was Papa Bach on Santa Monica Boulevard and Campbell's and College Book Co., Pettler and Lieberman, and Vagabond Books in Westwood; there was David Morrisey, Krown & Spellman, Moondance, Midnight Special, and Marlow's in Santa Monica, and Dutton's in North Hollywood; there was Heritage Books, Book City, Pickwick Books, John Partridge Books – all in Hollywood – and Zeitlin Ver Brugge and Dutton's in Beverly Hills. And most recently the losses of Other Times Books on Pico in West Los Angeles and, just this month, Wilshire Books in Santa Monica. And probably many more I am forgetting….

A loss for all of us: these were wonderful stores to browse in, to find treasures on dusty shelves, behind boxes, or standing on ladders to reach the higher-up shelves. As many times as I visited each of the above, as many times as I scoured sections of my interests, I invariably found a book I had overlooked or a recent arrival or a book that reflected a new interest. Now comes the turn, the reversal, the counter-theme: the Internet, Amazon, et al. For as convenient as they are, they can in no way replace what we have lost and are losing. They are great sources for acquiring books or searching topics you already know you want to seek. But the courting of a book, the getting-to-know-you processes, are not possible via the Net. Books, like anything of value in life, need to be experienced in person, hands on. And while Borders or Barnes & Noble have huge in-print, current book sections, they do not offer the unique experience of funky, neighborhood used book stores.
So where is all this leading? I don't know exactly. Partially, I suppose, I'm guilty of becoming the crusty, old curmudgeon who complains that things today just aren't as good as they used to be. But beyond that, I think this is a plea to support the few used and neighborhood stores that remain. As they perish, one after the other, I believe we all lose something truly irreplaceable and we lose something of our connection to the past… Dutton's, Sam Johnson Books (on Venice Boulevard), Village Books (Pacific Palisades), the Bodhi Tree (West Hollywood), and most recently, Kulturas Secondhand Books (on Ocean Park Boulevard in Santa Monica). These and the few others remaining in Los Angeles warrant our support – they in turn support our history as well as our future." — Paul Cummins, Santa Monica Mirror
Thanks to Shelf Awareness for this source.
---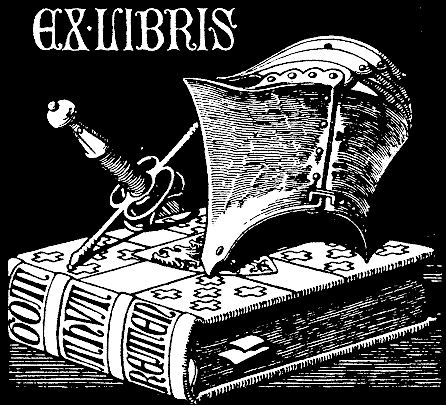 The roll-call of deceased bookstores in the Detroit area is a long one and includes Metro-Books, Paperbacks Unlimited, The Book End, I- Browse, Book People, The Book Hut, Mostly Books, Dickens Den, Yesterday's Books and most recently Half-Way Down the Stairs. All were unique, well stocked and well-loved neighborhood bookshops, all were decimated by mass merchandising 900 lb. big-box guerrillas, convenient internet price slashing and worst of all: general public indifference. One sign of hope has been the many online lit blogs promoting reading, book collecting and independent bookstores. One of these is LitMinds "a community where readers, authors, and independent booksellers can share their unique reading interests, make new friends, and enjoy stimulating conversations. LitMinds is a free service. LitMinds aspires to be a place for celebration and a catalyst for change. A lot has been said by critics about the apparent decline of reading and the demise of independent booksellers. We see a different future!" Read more about LitMinds.