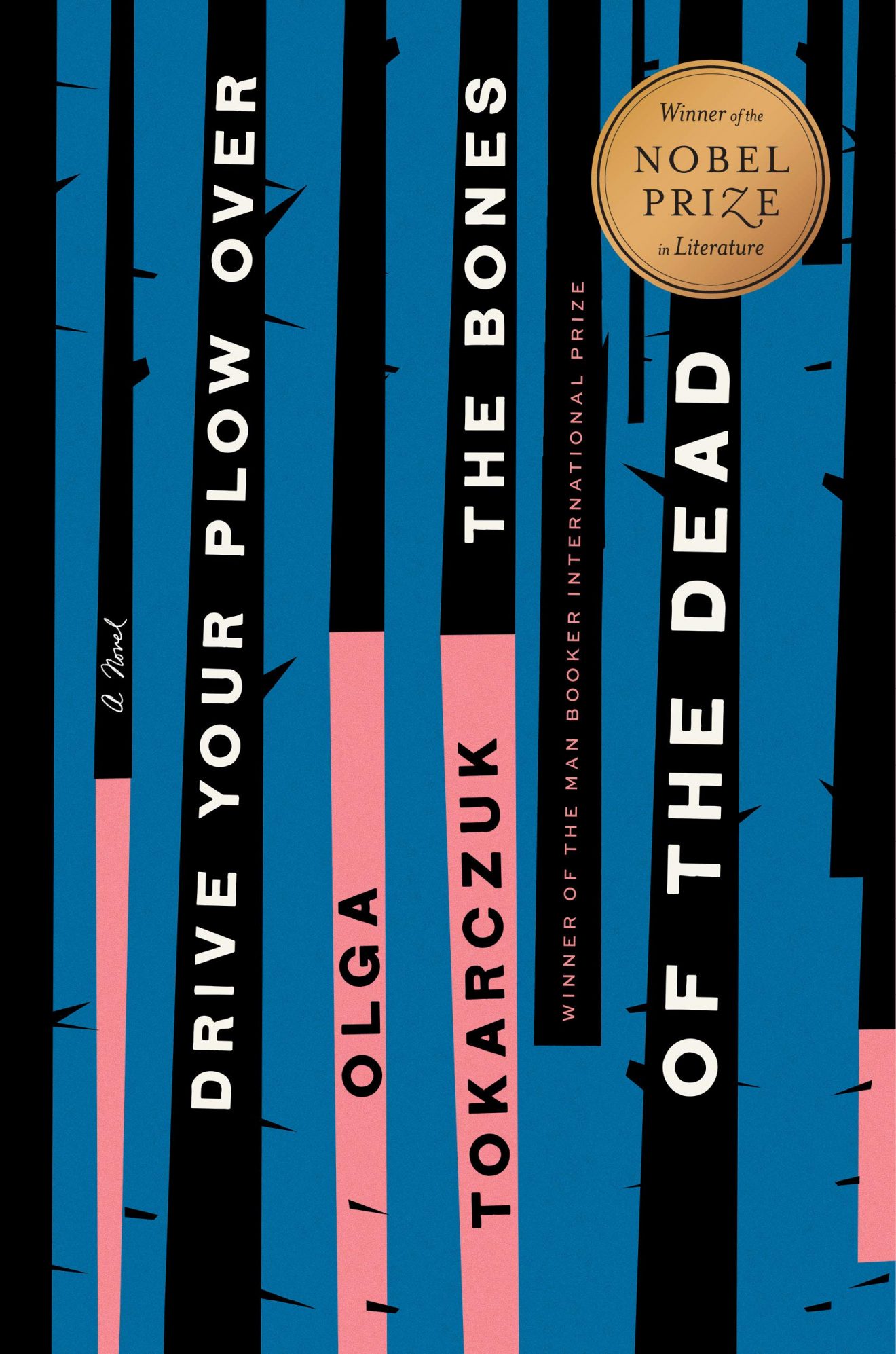 The Book Beat reading group selection for March is Drive Your Plow Over the Bones of the Dead by Olga Tokarczuk, translated from the Polish by Antonia Lloyd-Jones. This will be a virtual Zoom meeting held on Wednesday, March 31 at 7 PM. Books are available in the store now and are discounted 15%, If you would like to attend, and are not on our reading group list, please RSVP to us with your name, phone number and email and we will add you to our virtual reading group list. Please click on: Zoom registration 10 minutes before the meeting.
The human psyche evolved in order to defend itself against seeing the truth. To prevent us from catching sight of the mechanism. The psyche is our defense system – it makes sure we'll never understand what's going on around us. Its main task is to filter information, even though the capabilities of our brains are enormous. For it would be impossible for us to carry the weight of this knowledge. Because every tiny particle of the world is made of suffering.
–Olga Tokarczuk, Drive Your Plow Over the Bones of the Dead
In a remote Polish village, Janina devotes the dark winter days to studying astrology, translating the poetry of WIlliam Blake, and taking care of the summer homes of wealthy Warsaw residents. Her reputation as a crank and a recluse is only amplified by her not-so-secret preference for the company of animals over humans. Then a neighbor, Big Foot, turns up dead. Soon other bodies are discovered, in increasingly strange circumstances. As suspicions mount, Janina inserts herself into the investigation, certain that she knows whodunit. If only anyone would pay her mind…
"A marvelously weird and fablelike mystery. . . . Authors with Tokarczuk's vending machine of phrasing . . . and gimlet eye for human behavior. . . are rarely also masters of pacing and suspense. But even as Tokarczuk sticks landing after landing . . . her asides are never desultory or a liability. They are more like little cuts — quick, exacting and purposefully belated in their bleeding. . . . This book is not a mere whodunit: It's a philosophical fairy tale about life and death that's been trying to spill its secrets. Secrets that, if you've kept your ear to the ground, you knew in your bones all along." — New York Times Book Review
"Beautifully translated by Antonia Lloyd-­Jones, Olga Tokarczuk'sDrive Your Plow Over the Bones of the Dead… is a riveting whodunit with a black-­ice surface of fairy-­tale charm and a white-­hot core of moral fury." — Julian Lucas, Harper's
"Extraordinary. Tokarczuk's novel is funny, vivid, dangerous, and disturbing, and it raises some fierce questions about human behavior. My sincere admiration for her brilliant work." — Annie Proulx, author of The Shipping News
The world is a fabric we weave daily on the great looms of information, discussions, films, books, gossip, little anecdotes. Today the purview of these looms is enormous—thanks to the internet, almost everyone can take place in the process, taking responsibility and not, lovingly and hatefully, for better and for worse. When this story changes, so does the world. In this sense, the world is made of words. –Olga Tokarczuk, Nobel Prize Lecture
---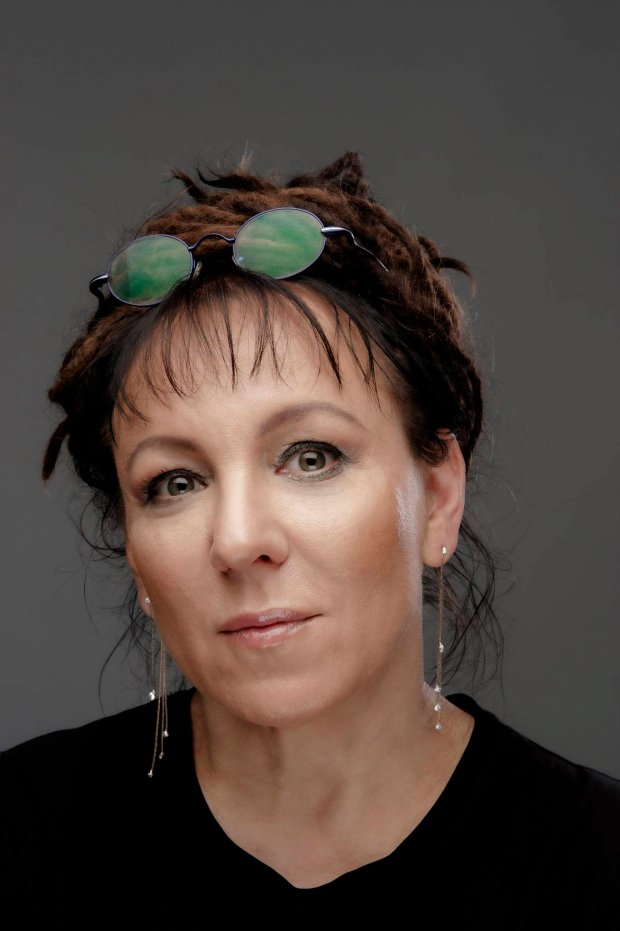 Olga Nawoja Tokarczuk (born 29 January 1962) is the recipient of the 2018 Nobel Prize in Literature. She is one of Poland's most celebrated authors. She is the author of eight novels and three short story collections and has twice won the most prestigious Polish literary prize, the Nike Award, for Flights (Bieguni) in 2008 and for Books of Jacob (Ksiegi Jakubowe) in 2015. Her most famous novels include Primeval (Prawiek i Inne Czazy) published in 1996, House of Day, House of Night (Dom Dzienny, Dom Nocny) published in 1998, Flights published in 2007, which also won the 2018 Man Booker International Prize and was shortlisted for the National Book Awards in Translated Literature 2018 and Drive your Plow over the Bones of the Dead (Prowadz Swoj PlugPrzez Kosci Umarlych) which was published in 2009 and shortlisted for the 2019 Man Booker International Award, longlisted for the National Book Awards in Translated Literature, the Dublin Literary Award and the Warwick Prize. Books of Jacob will be published in English by Fitzcarraldo, Riverhead and Text Publishing in 2021 in a translation by Jennifer Croft. Her work is translated into more than forty five languages.
Olga Tokarczuk lives in Wroclaw in Poland where she is setting up a Foundation which will offer scholarships for writers and translators and educational programmes on literature.