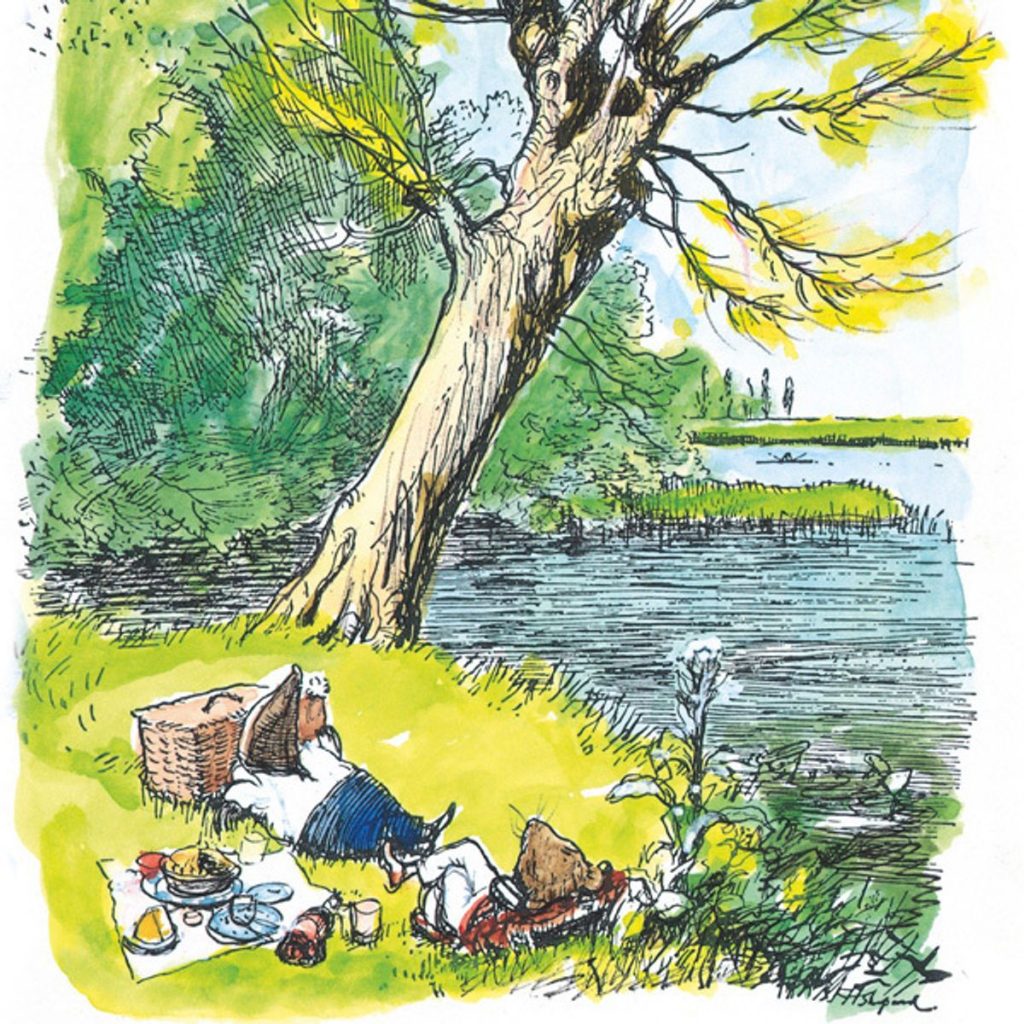 Sometimes chasing one's tail is more fun than staring at one's neighbors though a glass darkly. Animals have inner lives too, you know. Tailchaser's Song comes to mind, along with Watership Down.
Just remembering where/when I've read something unspools a lot of things. Most Wind in the Willows editions now don't have the magical illustrations that E. H. Shepard drew. I used to walk around in them, paw in hand with Ratty, Mole, Badger and Mr. Toad. Looking over Mole's shoulder into his cabinets and drawers, well you just never know what you might find.
But a few animal protagonists just aren't very bright. Mr. Squirrel and the Moon muddle through, but it's a near thing. Mr. Wuffles just KNOWS there's aliens in the house!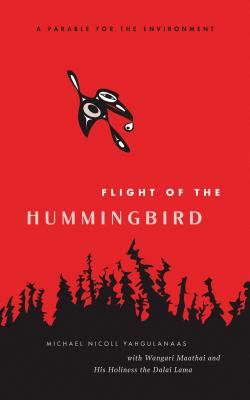 On the other hand, Rikki-Tikki-Tavi the mongoose, knows his mission in life and his enemies well.
https://bookshop.org/books/rikki-tikki-tavi-9781986873710/9781986873710
Or against insurmountable odds (Flight of the Hummingbird by Michael Nicoll Yahgulanaas).
Or being somebody you rarely empathize with: like a young skunk struggling to outwit a barn owl (The Barn by John Schoenherr)
Some folks are more trad than others. Lilian Jackson Braun's Koko and Yum Yum, besides being très cool Siamese, helped their human solve over 24 murders.
Nop, a talented young border collie, and Lewis Burkholder underwent many trials (Nop's Trials Donald McCaig) before they could reunite and compete again\ after Nop was stolen. But your dog can travel with you, too. Even before hotels accepted 4-footed guests.
Wildlife can also decide you're pack material instead of a meal or threat. Jeebee Walther survived civilization collapse and thanks to a great grey wolf (Wolf and Iron by Gordon R. Dickson).
Adoptions don't have to be life-or-death. Jackson the great horned owl lived near his adopted family for years. The couple have training in wildlife rehabilitation, but sometimes the wildlife takes a real shine to humans. (Adopted by an Owl: The True Story of Jackson the Owl by Robbyn Smith van Frankenhuyzen).
Homer's Odyssey chronicles the life shared by a blind cat and his human, mostly in Manhatttan, but also during 9/11. He's a real-deal hero who leaps tall bookcases, by the way.
In the future, you-the-hero just might partner with a dragon to go Between and fight Thread. Or make beautiful music with their smaller kindred. (Harper Hall of Pern Trilogy : Dragonsong; Dragonsinger; Dragondrums)
Other critters take over their narrators' lives. Like all James Herriot's creatures great and small.
Not just homebodies. vets can take rather long (7 years) and far-off residencies, like Mark and Delia Owens in Cry of the Kalahari. Nothing like a leopard wandering into your tent, is there.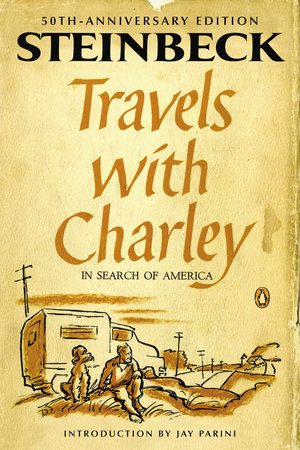 Some lives in their care are heartbreakingly brief, but still fill with meaning, joy and light. Samantha Mooney recalls her many years working in New York City's Animal Centre in her memoir Snowflake in my Hand.
But The Rabbi's Cat insists on the last word. Especially after eating the parrot, studying with his master for bar mitzvah, accompanying his master to Ethiopia, and generally making a nuisance of himself. (author found, series not, but I recommend it anyway. so there)
But your dog can travel with you, too. Before hotels accepted 4-footed guests, John Steinbeck hit the road with Charley, his French poodle (Travels with Charley). Although he was seriously ill, the unlikely pair drove through 40 states one last time together.
And here's a beautiful little video for the Hummingbird:

Mary Margaret Serpento is a librarian, poet, cat lover and occasional blogger. Her Book Adventures can be found in the Book Beat newsletter.