Are we there yet?
–The backseat chorus
The weekly grocery store outing just same-old same-old? One too many sighs after flipping through the coffee table books (Charles Owen, Grand Days of Travel )? No volunteers to build a treehouse (Peter Nelson, Treehouses of the World)? Hey, No grumps allowed!
I know! How about a trip to the nature center (Stan Tekiela, Trees of Michigan Field Guide and Wildflowers of Michigan Field Guide)? Fresh air and 10,000 steps! Get some motivated by Eliot Porter, nature photographer extraordinaire (Eliot Porter, Retrospective by Eliot Porter; Amon Carter Museum of Western Art)
No? Perhaps farther afield then . . .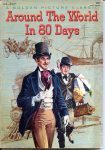 Some trips are over planned, over budgeted, and under timed. But one's traveling companions can sure make a difference. Phileas Fogg might not have taken in the sights the way Passepartout did, but he got the girl.
(Jules Verne, Around the World in Eighty Days). Some travelers are copycats. Nellie Bly got a head start on Elizabeth Bisland and kept her eye on her itinerary while Miss Bisland got in more sightseeing. But Miss Bly got to spend an afternoon with Jules Verne. How cool is that? (Matthew Goodman, Eighty days : Nellie Bly and Elizabeth Bisland's History-making Race Around the World).
Other trips are planned for you. Better have a go bag ready in case Gandalf leaves a signal mark on your door. Handkerchiefs and other useful things can be hard to come by with Smaug breathing down your neck! (J.R.R. Tolkien, The Hobbit, or there and back again) Depending on your flexibility and vacation allowance, tour groups may be the way to go. (David Westheimer, Von Ryan's Express).
Virtue is persecuted by the wicked more than it is loved by the good.
–Miguel de Cervantes Saavedra, Don Quixote
Small groups work well, too, but vetting personalities and trip expectations is advised. It's sooo much better to know about skills, quirks and attitudes in advance, though it's often impossible. (Stephenie Meyer, The Chemist). Even when you have a good idea about your traveling companions, things often go awry (Miguel de Cervantes Saavedra, The life and exploits of the ingenious gentleman, Don Quixote de la Mancha).
Pre-conceived notions really get in the way of a good time. Learning some bits of the local language can break the ice. (Nathaniel Benchley, The Off-Islanders). Though one's mother tongue can get really foreign if you let it. (Jack Kerouac, On the Road).
"It takes all the running you can do, to keep in the same place. If you want to get somewhere else, you must run at least twice as fast as that!" –Lewis Carroll, Alice in Wonderland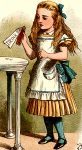 Flights of fancy are fine, but do watch your step to avoid falling (Lewis Carroll, Alice's Adventures in Wonderland & through the Looking-glass). Chemically enhanced tripping not recommended either, especially if you're the designated driver of the bus (Tom Wolfe, The Electric Kool-Aid Acid Test).
And some trips are truly out of this world. Although you could end up minus a few traveling companions (Sir Arthur C. Clarke, 2001: A Space Odyssey). Airbnbs have their charms–better read the reviews though (Don Sakers (Ed.),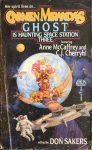 Carmen Miranda's Ghost is Haunting Space Station Three). Some truly magnificent locales await you (Alastair Reynolds, Chasm City and Stanislaw Lem, Solaris). Don't forget to stop and stretch your legs, but please clean up afterward (Arkady and Boris Strugatsky, Roadside Picnic / Tale of the Troika). Nobody likes unsolicited stuff these days (John Wyndham, The Day of the Triffids).
And we danced, on the brink of an unknown future, to an echo from a vanished past.
–John Wyndham, The Day of the Triffids
"The world shrinking down about a raw core of parsable entities. The names of things slowly following those things into oblivion." –Cormac McCarthy, The Road
Solo trips are fun (Roger Zelazney, Great Book of Amber and Colin Thurbron, Shadow of the Silk Road). Or not (Mary Doria Russell, Sparrow and Cormac McCarthy, The Road).
Just make sure to catch the last ride home. (Andy Weir, The Martian). A one-way ticket might be your only option, depending on your circumstances (Larry Niven & Jerry Pournelle, Inferno and Philip José Farmer, Fabulous Riverboat).
Perhaps your chair and window look better now? But looking through another's window est le vie en rose (Bernard Hermann,Paris, km 00 photographies d'un voyage en chambre) . . .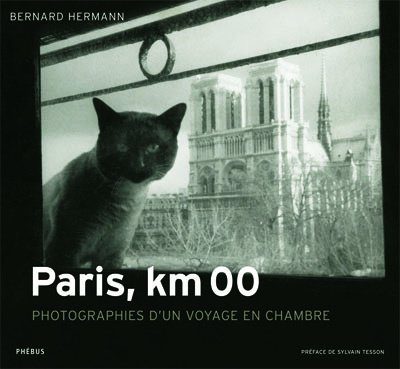 Note: Some books mentioned in Road Trip! are not readily available. Some may be found in our online catalogs: On the Importance of Armchair Travel, Shelter in Place, Dystopian Futurist and Cautionary Tales, Science Fiction and fantasy classics, and elsewhere.