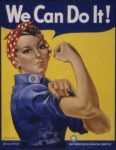 Dear Readers,
Here is an update of our current situation.
Over a month ago we were advised by the ABA (American Booksellers Association) to contact our local government and see what could be done about saving the store from eminent failure.
On March 23, we wrote a letter to Oak Park Mayor Marian McClellan. She agreed and encouraged us to remain in business and do mail-order. We felt mail-order books could help save the business, and fill the gap left by closed schools and libraries –and encourage local reading and home study.
After writing a letter to an Oak Park neighborhood Facebook group announcing the plight we were in, the reaction was immediate. The encouragement and support was overwhelming and helped create the momentum we needed to retool during the pandemic.
The letter was shared among neighbors and friends on social media. Strong support came from readers, librarians, authors, loyal customers, and friends who came to our aid and for that we are grateful.
Closing down wasn't an option. We bought boxes, packing tape, shipping supplies and created over one hundred online Bookshop catalogs. We worked around the clock. Taking orders in the daytime and packing them at night.This has become our new normal, along with a smaller staff and fine tuning our orders.
The creation of Bookshop.org, had perfect timing and allowed us to create a mini-version of Book Beat online, with catalogs that represent our store.
The past few months haven't been easy, and uncertainty may still lie ahead. But we are lucky to have our health, and still be working– and we are hopeful that a gradual and safe re-opening of our economy will be happening soon. Our leadership locally and within Michigan is strong and we have faith they can help guide us to safer ground.
One recent development during this economic hardship has been a charity for bookstores begun by author James Patterson in collaboration with the ABA called #SaveIndieBookstores. This non-profit has already raised close to a million dollars in donations to help bookstores across the nation. Paterson has been a longtime supporter of independent bookstores, and many national authors have joined the cause, one we support and hope to spread an awareness of.
The White House is concerned about saving the airline industry and big businesses — I get that. But I'm concerned about the survival of independent bookstores, which are at the heart of main streets across the country. I believe that books are essential. They make us kinder, more empathetic human beings. And they have the power to take us away — even momentarily — from feeling overwhelmed, anxious, and scared. I hope that the funds we raise keep bookstores alive at a time when we need them the most.
— James Patterson
We are continuing our program of shipping books anywhere within the USA for $3 a box, or curbside pickup during store hours. Please keep connected to your friends and relatives through books and reading.
We are accepting orders by phone Mon.-Sat. 10 AM-5 PM, at (248) 968-1190 or by email anytime at: BookBeatOrders@gmail.com — send us your book wants and include your name and phone number. We'll call back ASAP, or view our catalogs 24/7 online at Bookshop.org
Thank you again for your support and please stay safe!
Love,
-Cary, Colleen and the Book Beat staff