TEN ALL TIME FAVORITE BOOKS (QUARANTINE EDITION)
By Lee Ambrozy, editor, translator, art historian, and stuck-at-home mom.
The Tale of Genji
by Shikibu Murasaki (Author), Dennis Washburn (Translator)
A substantial time investment at 1300 pages, this eleventh century classic is one of the oldest stories in human history and has everything, literally. Genji is irresistibly handsome, he's a prince, there are illicit love affairs, and ghosts. As an added diversification bonus, it was written by a woman; and Genji is such a classic tale in Japan that reading it will give you instant cultural capital if you ever travel to Japan (or anywhere, ever again!) As a translator, I'm sensitive to the "freshness" of language, and was so happy when this very readable and lauded translation was released two years ago. Check out Ian Buruma's great review in The New Yorker.
The Art of War: A New Translation by Michael Nylan
by Sun Tzu (Author), Michael Nylan (Translator)
Sun Tzu might not have ever existed, but the Art of War is a timeless collection of parable-esque musings on dealing with opponents and strategizing for the win. Its applications over the centuries have been wide reaching, including strategies for dealing with and overcoming disease and illness. This fabulous translation is updated and annotated for the Trump-era, and brought to you by a notable scholar of ancient China, Michael Nylan (also, a woman!). We still don't know if the original intentions behind this philosophical treatise were meant for waging war or maintaining peace, but however you use it––to impress your business contacts, or not kill your spouse in quarantine––it is among the most cited philosophy books in history.
Men Explain Things to Me
by Rebecca Solnit (Author)
Legend has it that Rebecca Solnit invented the word "Mansplaining" with this collection of essays. In it, her writing is accessible, powerful, and should resonate with all women. I also love her memoirs, which are more textured, magical, and which flow like a stream of highly educated consciousness. This book of short essays provides tons of intellectual ammunition for discussing systemic prejudices and violence against women (admittedly not a lighthearted topic), but she approaches it with rationality, dry wit, and makes the issue feel relevant for everyone.
The Montessori Toddler: A Parent's Guide to Raising a Curious and Responsible Human Being
by Simone Davies (Author), Hiyoko Imai (Illustrator)
Are you at home with a toddler? Does reading more than 300 words at a time feeling challenging? I can commiserate. Everything about this book speaks to me: its mathematically clear (and beautiful) illustrations, its short paragraphs, and its highly organized, bite-sized chunks of knowledge on how to set up your home for Montessori-style learning and independence. Also, I appreciate its suggestions on how to gently discipline, set boundaries, and stave off tantrums, all in 100 words or less. Good from about 15 months through 5 years.
Katy and the Big Snow
by Virginia Lee Burton
This classic children's picture book was a favorite of mine years ago, and now a favorite of my son, who gets lost in the detailed city illustrations. Anything by Virginia Lee Burton is sure to keep the littles entertained for long chunks of time.
The Lost Vintage: A Novel
by Ann Mah
Ann Mah's prose flows like a robust table wine, it is intelligent, witty, and conversational. As a food and travel writer for the NYT, she backs up her prose with real-life experience that makes for superior armchair travel. The Lost Vintage is a suspenseful mystery and a love story, but also the perfect escape for history buffs and wine lovers. I learned so much here that I didn't even feel guilty for reading fiction (like usual), pairs well with wines!
Circe
by Madeline Miller (Author)
Truth: I haven't read this book yet. More truth: Historical fiction and period television dramas (usually in Chinese, check out Empresses in the Palace, or 24 Hours in Chang'an) are a binging weak spot for me. But I've heard rave reviews of Circe on a few parenting podcasts I listen to––people can't put it down––and that's all the recommendation I need.
Illustration School: Let's Draw! Drawing Happy People, Cute Animals, and Plants and Small Creatures
or Let's Draw Happy People
by Sachiko Umoto
Has "the Rona" got you down? Draw yourself happy. Sachiko Umoto is one of Japan's most popular illustrators, and just browsing her books are so calming, doodling her charming little designs is too. Looking at cute things also helps calm your anxiety, it's proven…just say "kawaii" ten times and you'll start feeling better. Think of it like a proactive coloring book, and good for all ages.
A Field Guide to American Houses: The Definitive Guide to Identifying and Understanding America's Domestic Architecture
by Virginia Savage McAlester
Architectural taxonomies are my secret nerd-out fascination. So, this book lives in my car and while driving around the metro-Detroit area I try to identify and guess building styles and ages. Our area is rich in architectural creativity and history, so its especially fun, although this book is a road tripping must.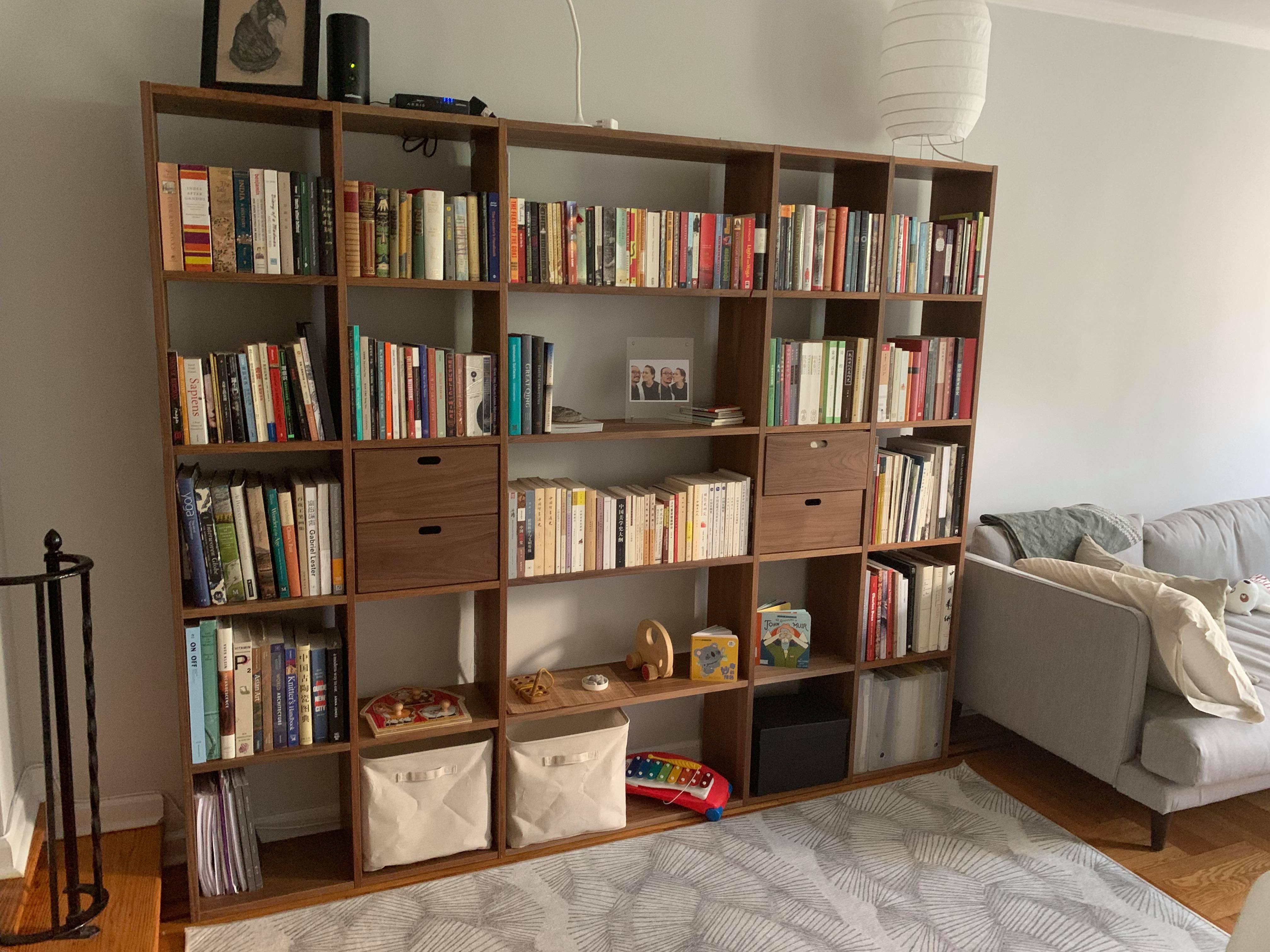 A selection of Lee's top ten books can be found online for purchase at our Bookshop catalog; Shelter & Read!