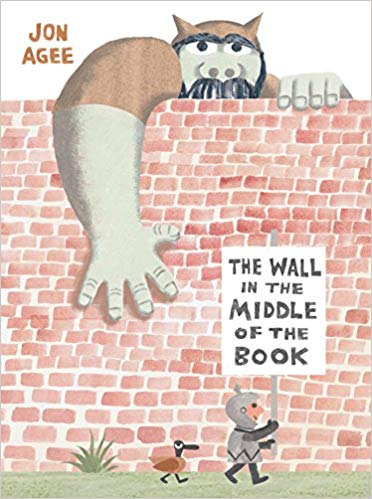 Join us in welcoming
Jon Agee
, the renowned author-illustrator-playwright-librettist-palindromist, on
Sunday, June 9, at Book Beat (26010 Greenfield Rd) from 2:00 to 3:30 PM
. We'll celebrate his latest work,
The Wall in the Middle of the Book
, a sharp but comic exploration of how walls separate us and affect how we think about other people. He'll speak, answer questions, and be available to sign books.
"Jon Agee's natural state of mind seems to be delight; delight in language (see his several hilarious books on palindromes), delight in telling stories with and without words, and delight in making his whimsical art, seemingly without effort. (Jon draws quickly, brilliantly and spontaneously. That being said, if given the chance, he would spend 3 years reworking a single book until not a word, line, shape, color or negative space was out of place. His stories and drawings end up as miracles of economy.)
Sophisticated and amusing enough to keep any parent awake for the 75th bedtime read, an Agee book never leaves kids out of the joke. In this age of vigilant moralizing, Jon Agee is one of the few KidLit authors who can still construct a fine story with words, pictures and uninhibited glee."
–David Small, Caldecott Medalist of So You Want to Be President?, and New York Times #1 bestselling author of Stitches.
"
For ingenious use of the picture book form and structure, communication through body language and facial expression alone, comic pacing, and humorous unreliability of the narration, I don't think any other 2018 title comes close.
" –
The Horn Book
" Agee hits a total SLAM DUNK with this one. I've read it a good twenty times since I've gotten it, and each time I read it, I find myself writing down another terrific discussion point." –-Happily Ever Elephants
---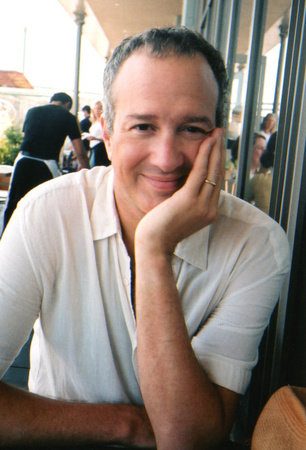 Jon Agee
is an award-winning author of more than a dozen children's books and books of wordplay. As a kid, he created picture books, detective comics, and flipbooks made out of train ticket stubs. In 1981, he began getting his first books published. He is probably best known for his fourth book,
The Incredible Painting of Felix Clousseau
. In his spare time, Jon does a lot of doodling; or he might write a tongue twister, or an anagram, or a poem. Sometimes he draws a cartoon that gets published in
The New Yorker
magazine. He lives with his wife, Audrey, in San Francisco.