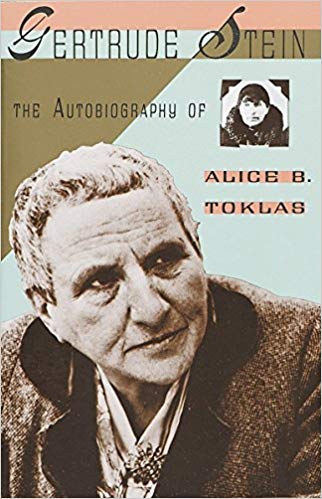 This month's reading group selection is The Autobiography of Alice B. Toklas by Gertrude Stein.
"When you see this remember me." –Gertrude Stein,
Five Stories: On Seeing Gertrude Stein
The Book Beat reading group will meet on Wednesday, April 24th at 7:00 pm at Goldfish Tea Cafe, located at 117 W. Fourth Street in Downtown Royal Oak. All are welcome.
Get 15% off on the Current Reading Group Selection.
"…written in the voice of her lifelong companion, Alice B. Toklas. Published in 1933, the work ostensibly contains Toklas's first-person account not of her own life but of Stein's, written from Toklas's viewpoint and replete with Toklas's sensibilities, observations, and mannerisms. The work was originally published in an abridged version in The Atlantic Monthly magazine.
The book describes the life led by Toklas and Stein in Paris, including their time with such artists, literary lions, and intellectuals as Pablo Picasso, Ernest Hemingway, Henri Matisse, and Georges Braque. While Stein exchanges ideas with men of genius, Toklas sits with their wives. Aside from its portrait of their lives, the book's droll premise, masterful execution, and witty insights concerning the writers and artists then living in France make clear Stein's ability to write for a general public." – Encyclopedia Britannica
"Gertrude Stein, all courage and will, is a soldier of minimalism. Her work, unlike the resonating silences in the art of Samuel Beckett, embodies in its loquacity and verbosity the curious paradox of the minimalist form." – Elizabeth Hardwick
"The book is full of the most lucid and shapely anecdotes, told in a purer and more closely fitting prose…than even Gide or Hemingway have ever commanded." – Donald Sutherland
---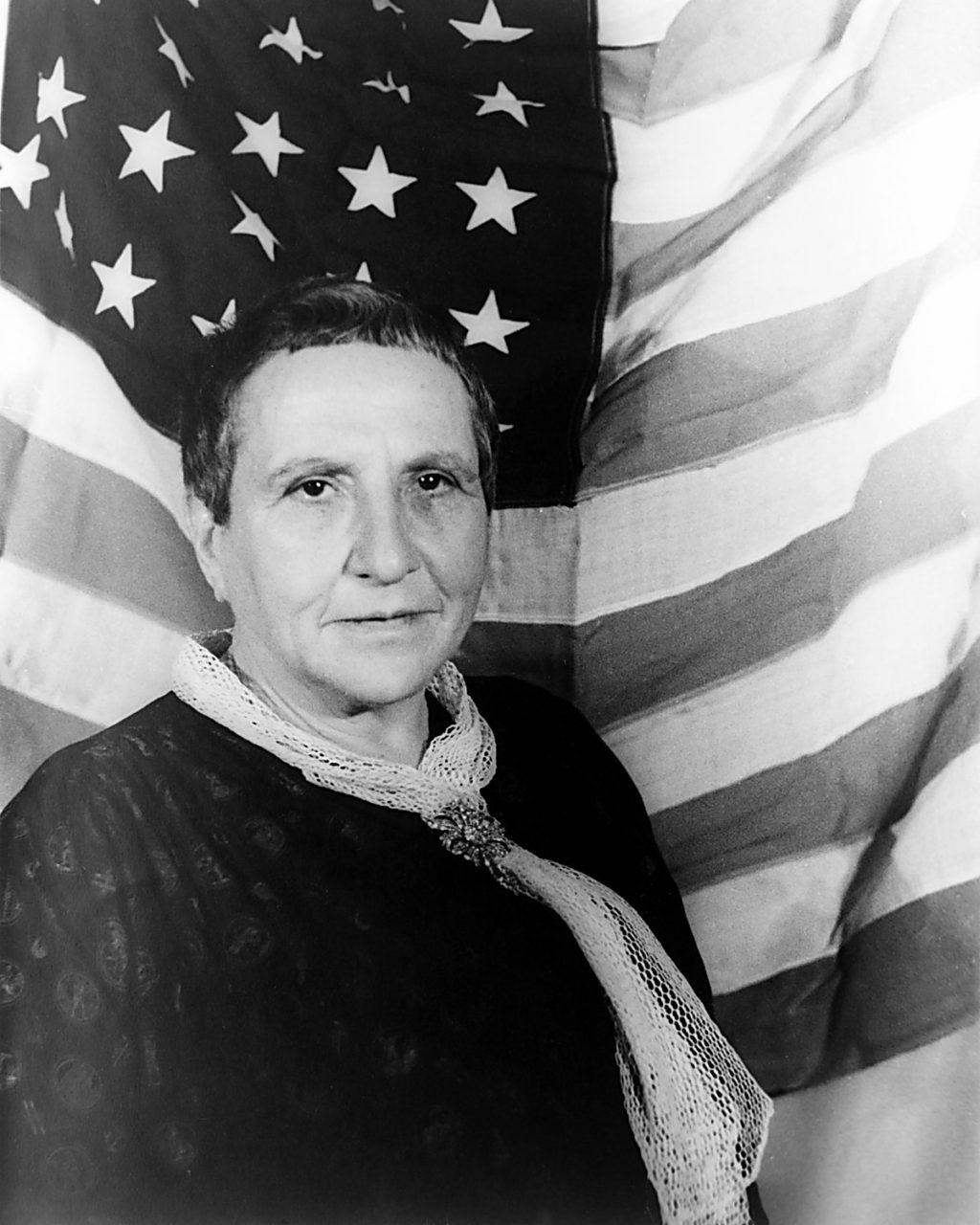 Gertrude Stein, born in Allegheny, Pennsylvania, on February 3, 1874, was an avant-garde American writer whose Paris home was a salon for the leading artists and writers of the period between World Wars I and II.
Stein spent her infancy in Vienne and in Passy, France, and her girlhood in Oakland, California. She entered the Society for the Collegiate Instruction of Women (renamed Radcliffe College in 1894), where she studied psychology with the philosopher William James and received her degree in 1898.
In her own work, she attempted to parallel the theories of Cubism specifically in her concentration on the illumination of the present moment (for which she often relied on the present perfect tense) and her use of slightly varied repetitions and extreme simplification and fragmentation.
Stein died on July 27, 1946 at the age of 72 after surgery for stomach cancer. She was interred in Paris in Pere Lachaise Cemetery. Later Alice B. Toklas was buried alongside her." – Encyclopedia Britannica