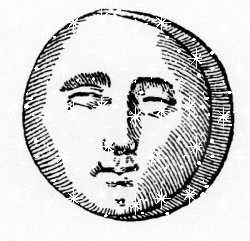 Book Beat will be holding a Blue Moon Celebration & Sale on Friday, July 31 (10:00am-midnight). It is the only Blue Moon* this year, so we decided to celebrate with a Midnight Madness celebration and sale. Throughout the day there will be: author visits, a sidewalk sale, a children's art project, special discounts (all books will be discounted 20%), read-aloud moon stories, musical performances (a set by Outrageous Cherry will begin at 10:30 pm), and a special in-store summer book club meeting for Station Eleven taking place at 6:30 p.m. Other stores in the mall will be participating as well. Tell a friend, bring a friend. Stay tuned for more details.
Blue Moon Author/ Artist Schedule:
Readings of moon stories & poems throughout the day.
Blue Moon Music Schedule with Street Corner Music

5 PM Aaron Anderson DJ
6 PM: Jazz band TBA
7 PM: Chris Flanagan DJ
8 PM: Mike McGonical DJ YETI
9 PM: Glen Morren DJ
10 PM Jimbo Easter performance artist
10:30 Outrageous Cherry
*The moon was full on July 2, and it'll be full again on July 31. The second of two full moons in a calendar month is often called a Blue Moon.