"Information is content. Content is fiction."– Lee Lozano, July 1971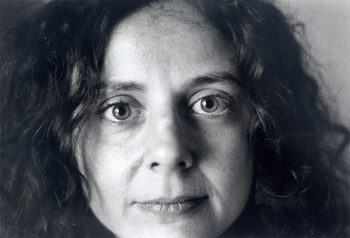 Lozano…has spent much of the past 14 years wandering Dallas' darker byways and skidzones, and is not an unfamiliar figure along the lower extremities of Greenville Avenue.
She is a walking secret history of the sometimes tragic late American avant-garde.
"I paint stoned."— Lee Lozano, 29 March 1969
The fact that she is also quite mad prevents her from seeking help through any existing social-service resources.
PARTY PIECE (or
PARANOIA PIECE

): describe your current work to a famous but failing artist from the early 60's. Wait to see whether he boosts any of your ideas. – Lee Lozano , Notebook March 15, 1969
"I have started to document everything because I cannot give up my love of ideas"-Lee Lozano
…the more that I learn, the more it appears that she is the missing link…to the wider societal mysteries and maladies that beguile most of us every day:  madness, homelessness, what America does to its artists and what America's artists do to themselves.
Her father and mother died, having neglected to leave a will, in 1987 and 1990 respectively, and another six years passed before their estate was exhausted—whereupon the aging orphan faced certain eviction and possible full-time life on the streets.
–excerpts from the Lee Lozano blog site MYTHING IN ACTION
"Confinement is the near root of all my rage." — Lee Lozano in her notebook on December 20, 1969
Lee Lozano was among the most celebrated conceptual artists of the 1960s. So why is she buried in an unmarked grave in Grand Prairie?
During the 1960s, she showed in the most prestigious of New York's galleries and museums, until one day she decided she wanted nothing more to do with the commodification of her work. Her writings became her work; soon enough, her life became her art, around the time she decided to stop talking to women and opted to leave behind the world that once embraced her. Even now, nearly an entire decade of her life remains unaccounted for. — LEE LOZONO THE DROPOUT PIECE  article by Robert Wolonsky: Dallas Observer News
"black and white is more perfect, more beautiful, more abstract, less associational, less tiring and less pretty than color" –Lee Lozano Notebook, Aug, 1, 1968
Between the time I saw Lozano's paintings in a barn in Pennsylvania, in 2001, and their appearance in Basel, their prices had rocketed from the low tens of thousands to nearly a million dollars…. Lozano's rediscovery by the art world, as much as her withdrawal from it, belongs to a larger market dynamic. In the recent past, museums, galleries, critics, and auction houses have been reviving older and dead artists in earnest. Categories include the "artist's artist" (as opposed to the collector's artist, I suppose) who has been seen as minor but begins to look major (Mary Heilmann); the artist who enjoyed initial success but floundered when money got tight or when fashions changed (Alan Shields); the artist whose production was inconsistent or ephemeral (Tony Conrad). Not by coincidence, these rediscovered artists represent good value: Now construed as the product of integrity rather than of failure, their obscurity serves as a substitute for the obsolete category of the avant-garde; they even rival emerging artists as a source of speculative reward. As Nickas pointed out in a recent conversation, unlike the freshly minted art school graduate, the rediscovered artist comes complete with oeuvre and provenance. — Katy Siegel, Free Library LEE LOZANO
"I WILL NOT CALL MYSELF AN ART WORKER BUT RATHER AN ART DREAMER AND I WILL PARTICIPATE ONLY IN A TOTAL REVOLUTION SIMULTANEOUSLY PERSONAL AND PUBLIC" – Lee Lozano Notebook, April 10, 1968

"People (in some ways) are more important than art." –Lee Lozano September, 1969
Available now: THE NOTEBOOKS OF LEE LOZANO published by Primary Information Transiting Pop art, Feminist Expressionism, Conceptualism and Minimalism, Lee Lozano (1930–1999) sits alongside Eva Hesse and Hannah Wilke as a radical and influential model for younger generations of female artists. Lozano's notebooks, which she approached as drawings, and which were later dismantled and sold as individual pages, became a part of her artmaking at the height of her fame in the late 1960s. Reproduced here for the first time, as an affordably-priced facsimile reprint, the three notebooks collected here, which were kept between 1967–1970, contain sketches for her Wave paintings, writings about the trajectory of her artistic process and the language pieces that she became famous for prior to her withdrawal from the art world. They thus constitute the fullest and richest document on an artist whose relevance and profile have recently seen a steady ascent.