Beside  the profusion of writing blogs, we've seen many new radio, music, and mp3 blogs, where fans, musicians and collectors share their obsessions and music via mp3 files. A current transformation of the napster-styled "free-sharing" mp3s is now being channeled and created under the direction of the hard-core music fan.
Sites with some unusual and obscurist psychedelic tracks are thoughtfully collected on these mp3 fan sites. I was researching the 1978 recording of The Book of AM., a European psych/folk collective who lived and played together on an island off the coast of Spain. Viola, Motel de Moka, the mp3 blog comes through. For many hard-to-find recordings, these sites give obscuro/hard-to-find albums their needed resurrection. It takes some digging to find the treasures. What's unfortunately more common is the standard pop pablum that's continually regurgitated.
One mp3 site SILENCE IS A RHYTHM TOO is put together by record collector "Michael." His taste and selections run across the map from Serge Gainsbourg, to Low, Beck, folk, jazz, classic disco, funk, etc.. He's a devoted music junkie and has been archiving his site since 2001. He states: "I love music and have always loved to share my favorite music, going all the way back to the mix tape days. This blog is an extension of that, a sort of an ongoing mix tape. I like a lot of different things and I hope you will too. All mp3s are up for about a week. Please don't link directly to the mp3, link to it's post. If you like what you hear I encourage you to go out and buy the CD, LP, cassette, 7″ or 12″ to support the artists who make the music. I do, and so should you." Advice well worth taking, especially to those addicted to the inferior sound and tin-trash quality that the mp3 puts out, especially when its connected to the vile ipod. Its strange how acceptable inferior quality is, when its promoted and marketed as a fashion accessory. I've just about given up on my cd collecting and have reverted back to the joys of vinyl. The aiff file is still about 10 times the quality of an mp3, but both lag behind ye olde analog. Supporting music by buying the works of artists or going to their concerts is the best and most direct way of giving your vote and support for what's out there. Most musicians have web sites where you can buy in a way that directly benefits their work.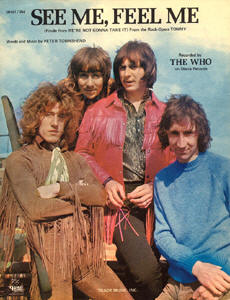 Here is a list compiled from Silence is a Rhythm Too, of some mp3 blogs (mostly pop music) for those wishing to dig the music blog deeper: