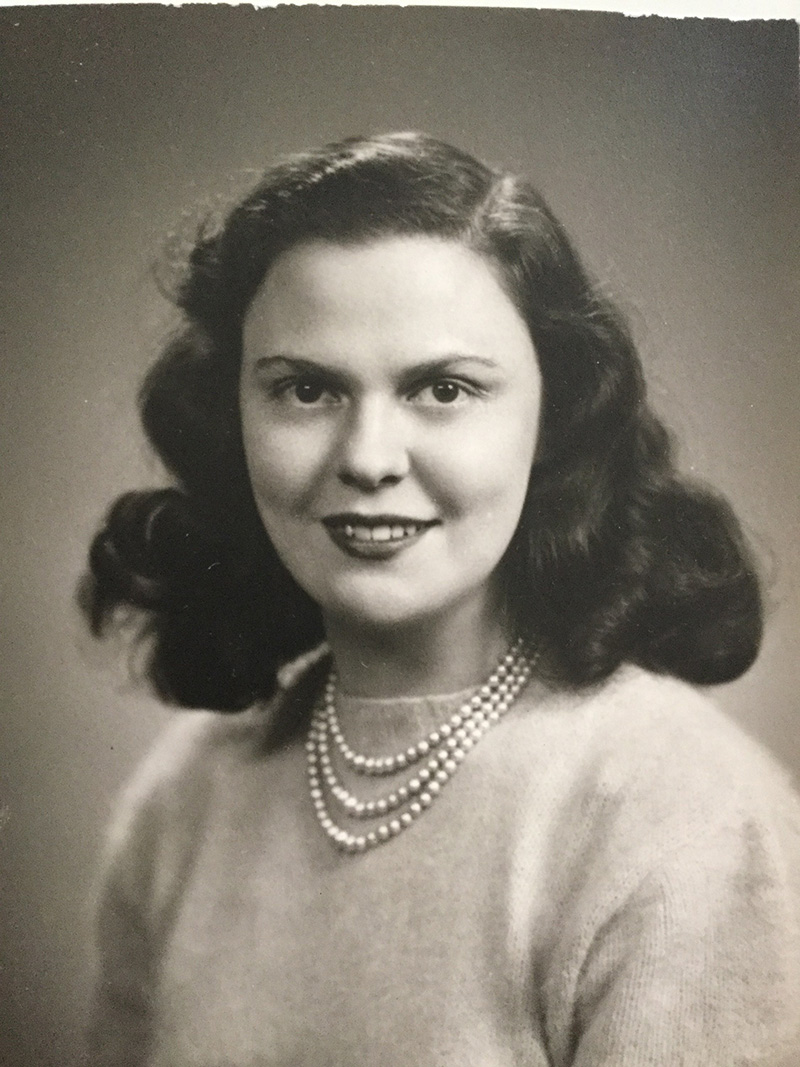 Shirley Schreidell was a retired high school English teacher who worked in the Detroit school system. She was the first customer at Book Beat when we opened in late August of 1982, and for that we are grateful. Her first request was the book Blue Boy by Jean Giorno, and after I handed one to her, she laughed about it being on the shelf and we became friends.
After that day she became a weekly regular, a person who enjoyed her reading and valued privacy. Shirley lived around the corner, in a small neat one bedroom apartment in Lincoln Towers. She'd often call with classics to order by Balzac, Zola, Trollop, Turgenev and many others. But Shirley was far more wise and worldly than her quite book-life appeared on the surface.
She was a devoted and passionate opera fan, and spent her life savings following Pavarotti in concerts around the world. Her favorite place to visit was the city of Salzburg, Austria, the home of her beloved Mozart. She became known in elite opera circles as the mysterious red-headed woman that handed Pavarotti a bouquet of red roses after every performance, and he acknowledged her in his autobiography.
Shirley had a dense and secretive personal life, meeting and corresponding long-distance with those she met during her travels. One episode included the American writer Harry Mathews whom she met in Paris, and traveled with around Europe.
Shirley's reading list included the essence of great writing, or as Henry David Thoreau once said, "The treasured wealth of the world and the fit inheritance of generations and nations." From her presence, conversations, and requests through the years, she helped build and shape the spirit and content of the bookstore.
One day in 2008, I asked Shirley to compile a list of her favorite top ten books. In her own words, "I have so many loves, just Dickens could almost fill the list…. I omit some lengthy choices like Les Miserables, The Count of Monte Cristo, (a page-turner!); Paul Scott's The Raj Quartet; Trollop's He Knew He Was Right, and probably the greatest novel, War and Peace…Whoops! I knew ten would not be enough. How about plays? or short stories? or memoirs? I have loads of loves there, too. Bestest, Shirley"
Shirley had a son living in Los Angeles, California, and she would fly out to visit him yearly. In the past few years, Shirley had become physically too frail to travel, and legally blind. She no longer could read or enjoy her operas, but her mind and memories were sharp and intact.
Our friend Sharon Zimmerman befriended Shirley when she worked at Book Beat, and as Shirley aged, Sharon took care of her daily affairs and was closer to her than any living relative. Last year Sharon helped her move into a Jewish Assisted Living apartment. Shirley died today on April 17, 2020 at the age of 96. She was the patron saint of Book Beat and we love her dearly.
I regret not writing down more of Shirley's comments. She was one of liveliest, worldly and most intelligent women I've known — she lived life to the fullest, and beyond that.
Collected here are Shirley's favorite books, along with her comments on our Bookshop page: Shirley Schreidell's Top Ten