Holiday News from Book Beat
On Saturday, December 5th from 1:00 to 4:00 PM Book Beat will be selling books for authors appearing at the annual Author/Illustrator Fair at the Orion Township Public Library (825 Joslyn Road, Lake Orion, Michigan 48362). This year's fair, The Giving Season, will be an opportunity for readers of all ages to meet local authors and illustrators, where they will sign their books, making for perfect holiday gifts. For a complete list of authors and artists click HERE.
Please join us at Book Beat on Sunday, December 6th from Noon – 5 PM for a holiday fundraising for the non-profit Rx for Reading, a program out of University of Detroit Mercy that works to support children's literacy in Detroit.Local authors will be at the event to inscribe their books for customers. So far, the following have been confirmed: John Gallagher, Gregory Sumner, Deb Pilutti, Wong Herbert Yee, Karen Dybis, and Barbara A. Kellom. Please check the website HERE for complete listing and author hours.
20% of you purchases will go to Rx for Reading.
Books from Book Beat can be bought during the fundraiser and donated directly to Rx for Reading.
Gently-used children's books can be brought from home and donated to Rx for Reading.
100% of donations are used to purchase books for kids in our community.  All donations to RX for Reading are tax deductible to the full extent of the law. A poster for the event can be downloaded and shared here: RX for Reading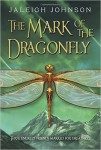 Young Adult author Jaleigh Johnson will be making an appearance at the Baldwin Public Library on Thursday, December 10 from 7:00-8:00pm as part of this year's Battle of the Books Program. She will be signing as well as discussing her book The Mark of the Dragonfly, and her World of Solace series. This event is free and open to the public, but registration is required. You can register at the library's website here. Books will be available at the event courtesy of Book Beat.