Book Beat celebrated its last Harry Potter party in high gothic street style. There was the Department of Mysteries in the backroom, where young wizards answered all your questions, Madame Souzatska and her hairy fanged Tarantula who saw deep into your future, Wizard Polling, Raffles for Potter memoribilia, beatnik Dementers and spell books to protect you from the end of time. It was a gas. Thank you for celebrating with us! Here are a few pics curtesy of Judy Dyki: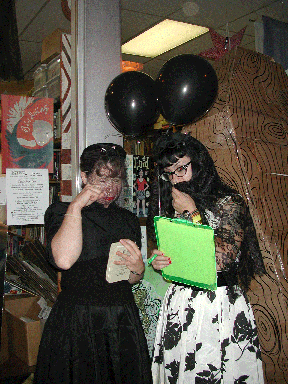 Young women in tears over the finality of Deathly Hallows.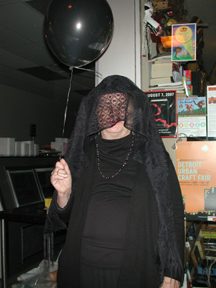 Another grief-stricken Harry Potter fan.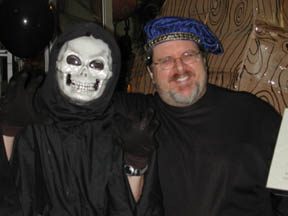 A Dementor consoles author Ragnar Ock.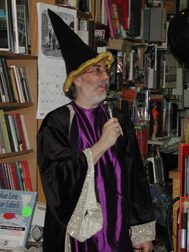 The Ghost of Dumbledore announcing raffle winners.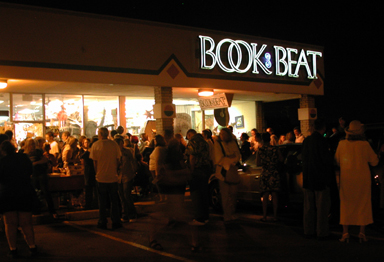 Food, Glorious Food! Lots of homemade goodies helped to ease the pain; Witch hat cookies, Countess cupcakes, Peace potion punch, Doug's Crunchy cookies, Mystery watermelon, Witchy fingers, and Mary's fabulous 100 chocolate wizard wands!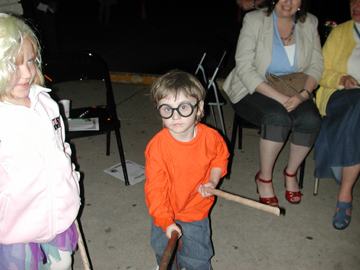 Long live Harry!