The Essential Poet's Glossary – by Edward Hirsch / signed
Edward Hirsch's sparkling new work compiles poetic terms spanning centuries and continents, including forms, devices, movements, aesthetics, rhetorical terms, and folklore. Knowing how a poem works is crucial to unlocking its meaning — entries will deepen readers' relationships with their favorite poems and open greater levels of understanding in each new poem they encounter. Shot through with the enthusiasm, authority, and sheer delight that made A Poet's Glossary and How to Read a Poem so beloved, this Essential edition is the book that all readers, writers, teachers, and students of poetry will return to again and again. – Mariner Books
"An instant classic that belongs on the bookshelf of every serious poet and literature student."—Elizabeth Lund, Washington Post
Paperback. 400pp. 8.25×5.5 in. Houghton Mifflin Harcourt.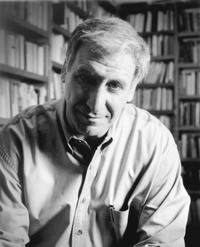 Edward Hirsch is a celebrated poet and peerless advocate for poetry. A MacArthur fellow, he has published ten books of poems and six books of prose. He has received numerous awards and fellowships, including a National Endowment for the Arts Fellowship, the Rome Prize, a Pablo Neruda Presidential Medal of Honor, and the American Academy of Arts and Letters Award for literature. He serves as president of the John Simon Guggenheim Memorial Foundation and lives in Brooklyn.
NOTE ABOUT SIGNED BOOKS:
Signed books will be shipped with bookplate on or before the April 24th, Bookstore Day Event with six poets. We will fill each order until they run out.
$ 17.99