My Last Summer With Cass by Mark Crilley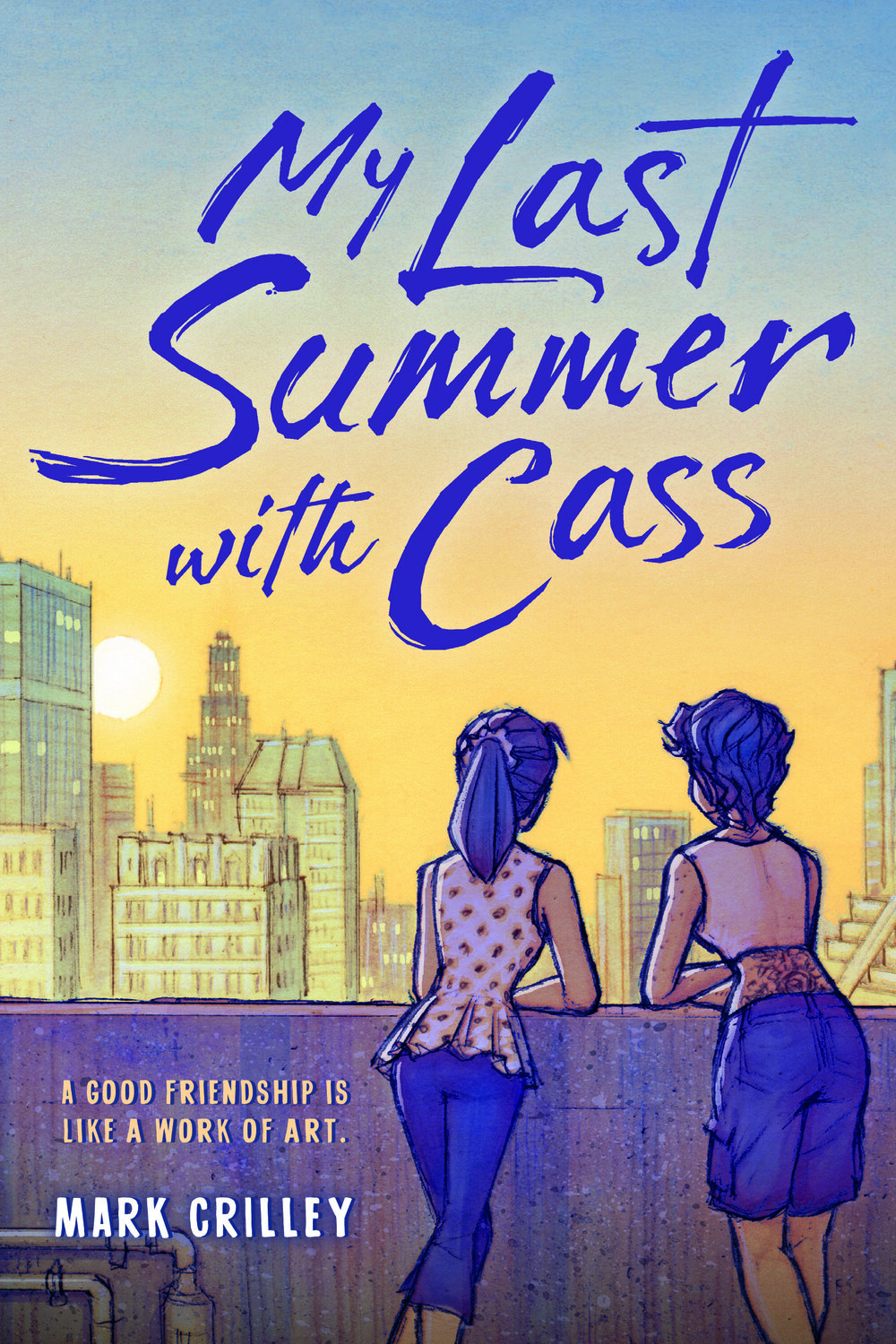 This One Summer meets The Edge of Seventeen in this poignant coming-of-age YA graphic novel about two childhood friends at a crossroads in their lives and art—from the author of Mastering Manga.
Megan and Cass grew up joined at the brush. Every year, their families vacationed together in Michigan, where the girls relaxed by the lake and created art – from scribbles as toddlers to sophisticated portraits in their teenage years. Megan was always cautious, and Cass was always rebellious. But together, each summer, they grew as artists and friends. The summer after her junior year of high school, Megan arranges to stay with Cass and her mother at their apartment in New York City. Suddenly Megan's world explodes into color. The girls begin collaborating on a piece that pushes both of their artistic boundaries, one that will be showcased in a local gallery show. But when a secret comes to light and one of them crosses a line, will their friendship be able to survive?
Mark Crilley was raised in Detroit, where he started drawing almost as soon as he could hold a pencil in his hand. After graduating from Kalamazoo College in 1988, where he was befriended by children's author David Small, he taught English in Taiwan and Japan for nearly five years. His first comic series, Akiko, was published in 1995, leading Random House to invite him to adapt it as a series of ten young reader novels. His graphic novel series, Miki Falls, was chosen by the American Library Association as one of the 2007 "Great Graphic Novels for Teens." His instructional art book, Mastering Manga, has been published in nine languages, and his 2016 graphic novel, The Drawing Lesson, marked his fourteenth Eisner nomination. Crilley's work has been featured in USA Today, Entertainment Weekly, and on CNN Headline News and Comcast On Demand, and his popular YouTube videos have been viewed more than 350 million times. He lives in Michigan with his wife, Miki, and children, Matthew and Mio.

Signed Copies Available!
Signed copies of my Last Summer With Cass will ship immediately after the ZOOM event on March 15, Preorders are available now! If you'd like a name inscribed to a person,  please note that on the  checkout page. Thank you!
$ 17.99