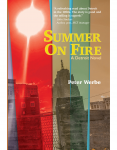 The Oak Park Public Library and Book Beat are pleased to welcome Detroit-area author Peter Werbe on Wednesday, September 29, at 7:00 PM. The presentation will be held at Recreation Room B in the Recreation Center located at 14300 Oak Park Blvd, next door to the library. People will have to enter through Recreation, though, if someone came through the library, the librarian would let them through. We kindly request, you wear a mask! Peter will be discussing his book SUMMER ON FIRE, and signing copies provided by the Book Beat. In addition the event will be broadcasted live via zoom. Registration for attendees is available here:https://forms.gle/5e3H8T4R367xTR4p7.. This event is free and open to the general public. For more information call the Oak Park Library: (248) 691-7480
"A mix of history and inventive remembrances, Summer on Fire recreates six weeks in the intense summer of 1967. Riots, rock and roll, shootings, marches, and bomb plots shake Detroit, reminding us that today's turmoil is a mirror of that era."
"Werbe's portrayal of the Detroit 1967 riots, coming from one who saw it firsthand, reporting for Fifth Estate underground paper, wants to get the facts straight. For Werbe, who for years as a radical journalist in print and on the radio has worked to expose where the dominant corporate media has diluted or hidden facts, reality is alternative history." –Jim Feasy, North of Oxford
Photo journalist James Hubbard's of Detroit, July 23, 1967 in the Los Angeles Times.
---

Summer on Fire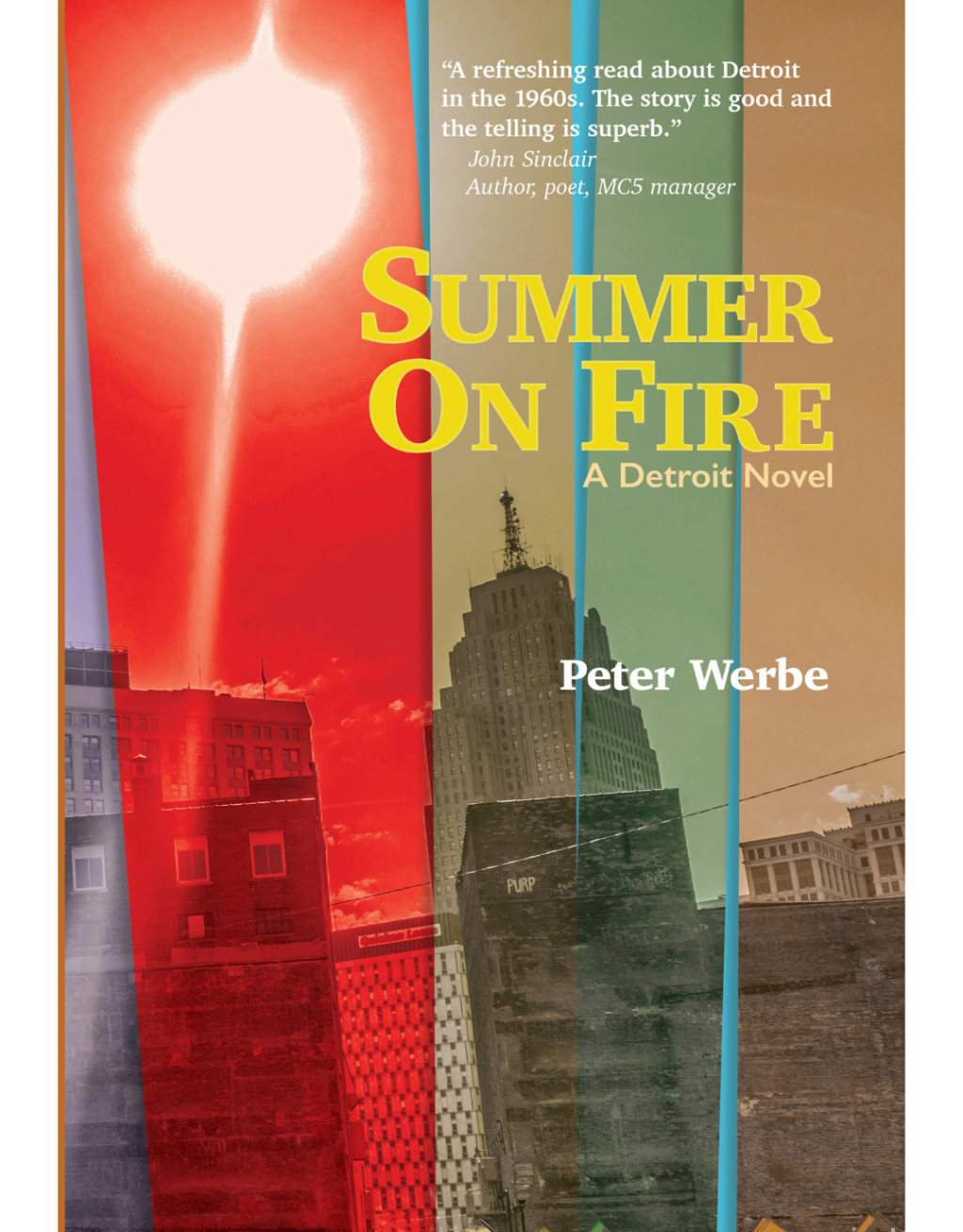 The temperature is scorching in Detroit during the summer of 1967 and so is everything happening in this fictionalized memoir by a staff member of the Fifth Estate, the long-running, Detroit-based anarchist magazine. Werbe's characters are thrust into tumultuous episodes of 1967 Detroit Rebellion, anti-war demonstrations, fighting fascists, rock and roll, drugs, anarchism, the White Panther Party, Wilhelm Reich, and a bomb plot that provide "a people's history and radical folklore of Detroit." The setting is seven weeks in a critical year that demands ethical choices by all involved, ones which mirror today's crises.
Summer on Fire is available for sale at Book Beat or online in the Book Beat gallery.
"Despite the surreal and gonzo events at its center, Peter Werbe's novel is down to earth and close to the street. It's appealing vignettes intertwine a people's history and radical folklore of Detroit, including hilariously over-the-top encounters. A radical political novel that makes you laugh? Now, that's revolutionary."
—Michael Jackman, former senior editor, Detroit Metro Times
"A refreshing read about Detroit in the 1960s. The story is good and the telling is superb."
–John Sinclair, author, poet, MC5 manager.
Read a short excerpt from Summer On Fire in the Metro Times.
Read a review of SUMMER ON FIRE in the Oakland Press, or download a PDF file: Oak Park media vet revisits Detroit's summer of '67 in new novel _ Arts & Entertainment _ theoaklandpress.com
Peter Werbe is a member of the Fifth Estate magazine's editorial collective. His professional career included hosting WRIF'S "Nightcall," the longest-running talk show in radio history, as well as a DJ on Detroit rock stations, WCSX, WWWW, and WABX. He lives in the Detroit area. Summer of Fire is published by Black and Red, one of Detroit's oldest anarchist publishers, founded by Fredy Perlman in 1968.
---