This Sunday, September 20, from 2 – 4 PM EDT, the 9th Annual Midtown Detroit Literary Walk will be a Virtual Walk featuring poetry and held online this year at: www.facebook.com/mlliebler with a zoom room audience. This year features five poets and one musician from Detroit and Pete Brown tuning in from the UK. Poet and educator ML Liebler will be hosting the event from his living room and Facebook page. The Book Beat can take orders for any of the local authors, and we will try to provide signatures if we can work that out. Books by the poet's are mentioned in their biographies below. Orders can be made by calling (248) 968-1190 or writing to BookBeatOrders@gmail.com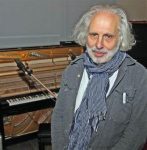 Pete Brown (Live from England)
Pete Brown is an English poet and singer/songwriter. During the mid 60s, he was doing readings in jazz and blues clubs in London and making lots of friends along the way. He met Jack Bruce and Ginger Baker at the Marquee Club, right around the time they were forming the super group, Cream. Being very impressed with Pete's poetry, they asked him to write some lyrics for Cream and the rest is history. Pete co- wrote classics such as Sunshine of your Love, I feel Free, White Room and many more. Pete was also fronted his own jazz, blues, funk fusion band called Battered Ornaments. Today Pete continues multi-tasking with music, poetry, film making and writing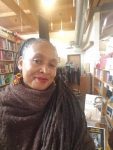 Shonda Buchanan
Shonda Buchanan is the author of the award-winning memoir, Black Indian**, as well as two collections of poetry, Who's Afraid of Black Indians? and Equipoise: Poems from Goddess Country and editor of two Los Angeles poetry anthologies, Voices From Leimert Park I and II. A Sundance Institute Writing Arts fellow and a PEN Center Emerging Voice fellow, Shonda is the Literary Editor of Harriet Tubman Press and Digital Content Producer for PushBlack. Her field of scholarship includes Black Indian and mixed-race narratives, identity and landscape, women's literature, African American and American Indian fiction, narrative and poetry. She has freelanced for the Los Angeles Times, the LA Weekly, AWP's The Writer's Chronicle, and Indian Country Today. Completing second memoir, a screenplay and a collection of poetry about Nina Simone, Shonda lives and works in Los Angeles. For more information, visit @shondabuchanan or shondabuchanan.com.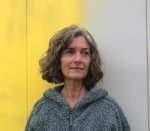 Alison Swan
Alison Swan's first full-length collection of poems, A Fine Canopy*, available now for pre-order, will be released in October by Wayne State University Press. Born in the Great Lakes basin, Swan is a Mesa Refuge alum and a Petoskey Prize for Grassroots Environmental Leadership co-winner. Her poems and environmental writing have appeared in two chapbooks and in many anthologies and journals. After stints on the east and west coasts of North America, she settled back Michigan's lower peninsula where she teaches at Western Michigan University. Her book Fresh Water: Women Writing on the Great Lakes is a Michigan Notable Book. Her new book has just been issued from the WSU Press' Made in Michigan Series.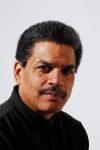 Brian Gilmore
Native of Washington DC, author of four books of poetry, including 'come see about me, marvin,'* (Wayne State University Press 2019), a Michigan Notable Book for 2020. He teaches social justice law at Michigan State University and is a contributing writer for The Progressive Magazine. His 2014 collection, We Didn't Know Any Gangsters, was nominated for a 2014 NAACP Image Award and a 2015 Hurston-Wright Legacy Award.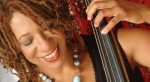 Marion Hayden
Kresge Fellow Marion Hayden is one of very few female jazz bassists, in her case deciding to stay close to home while becoming one of the more enduring instrumentalists in the Midwestern United States. Born in Detroit, MI, in 1952, she is the daughter of Marion and Herbert Hayden, her father an avid record collector and jazz pianist himself. Growing up on the industrial west side of the Motor City, she took up piano at the age of nine, followed by the upright acoustic bass at 12. In the summer Metro Arts program she met Wendell Harrison and Marcus Belgrave, who would become teachers, and in time lifelong collaborators. Hayden attended Cass Tech High School and graduated from Henry Ford High School, took classes at Michigan State University and then the University of Michigan, gaining a liberal arts degree with a minor in entomology. She took a position with the Michigan Department of Agriculture while working the nightclub circuit playing jazz with Belgrave, pianist Charles Boles, Teddy Harris, Jr., the Jimmy Wilkins Orchestra, Buddy Budson, LaMonte Hamilton, saxophonist George Benson, Marvin "Doc" Holladay, Randy Gelispie, Donald Walden, Kenn Cox, and Stan Booker.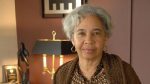 Melba Joyce Boyd
Melba Joyce Boyd is a Distinguished Professor in the Department of African American Studies at Wayne State University, and an Adjunct Professor in the Department of Afroamerican and African Studies at the University of Michigan. She is an award-winning author and/or editor of thirteen books, nine of which are her own poetry collections. Roses and Revolutions: The Selected Writings of Dudley Randall* received the 2010 Independent Publishers Gold Award, the 2010 Library of Michigan Notable Books Award for Poetry, and was a Finalist for the 2010 NAACP Image Award for Poetry and the 2010 ForeWord Award for Poetry. She composed the official poem for the Charles H. Wright Museum of African American History in Detroit, which is inscribed in the dedication wall, and she is the poet laureate of the Wright Museum. In 2015, she was honored with several awards for academic, cultural and community service, including, but not limited to the Association for the Study of African American Life and History Achievement Award, and the International Institute of Detroit for Community Service. In 2012, she was honored with a Sojourner Truth Meritorious Award from the National Association of Negro Business and Professional Women's Association. Dr. Melba Joyce Boyd is an award-winning author or editor of 13 books and over 100 essays on African American literature, film and culture. Nine of her books are poetry; her latest collection, Death Dance of a Butterfly (Past Tents Press, 2013) received the 2013 Library of Michigan Notable Books Award for Poetry. She is the author of "This Museum Was Once a Dream," the official poem for the Charles H. Wright Museum of African American History in Detroit, which is engraved in the museum wall. She has read her poetry at universities and cultural institutions throughout the U.S. and Europe, and her poetry has been translated into German, Italian, Spanish and French.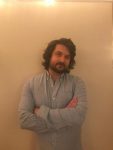 Joseph Harris
A New Voice in fiction from Detroit and Wayne State, and author of You're in the Wrong Place (Wayne State University Press, Made in MI Series) September 2020).
---
*Please Note: All books with * are in stock at Book Beat and available for direct purchase. We charge $3 shipping per box to anywhere in the USA. Links above are to our Bookshop.org page. ** Black Indian is being reprinted and should be available in 2-3 weeks. Call (248) 968-1190 to make a direct purchase or email: BookBeatOrders@gmail.com