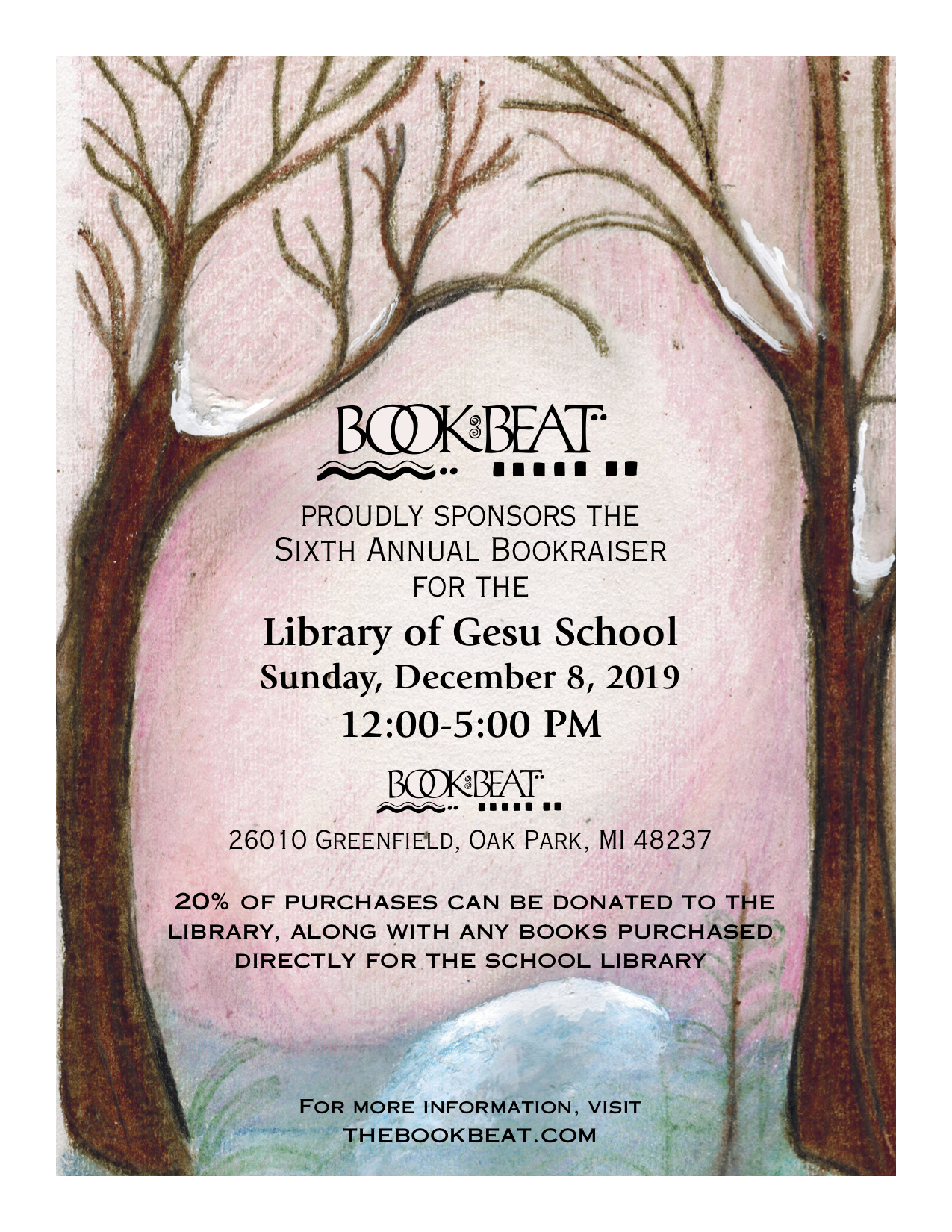 Book Beat is proud to sponsor our Sixth Annual Bookraiser for the library of Gesu School on Sunday, December 8th, at Book Beat (26010 Greenfield Dr., Oak Park, MI 48237) from 12:00 to 5 PM. 20% of purchases can be donated to the library, along with any books purchased directly for the school library.
Anita Sevier, Community Outreach Coordinator for the school, says: "Gesu students are like all children who want to read the newest, trendy books. We try to purchase books that are currently popular—those that the students are excited to read."
Please call Book Beat at (248) 968-1190 if you have any questions.
---
Featured children's authors at Book Beat will include:
1-3 PM Kelly DiPucchio, author of Grace Goes To Washington, Supper Manny Stands Up!, and Gaston.
1-3PM Shelley Johannes, author of Beatrice Zinker, Upside Down Thinker series.
1-3PM Brittany Jackson, visual artist and illustator of Parker Looks Up.
Featured adult authors:
2-3 PM Sandy Schreier, a pioneering fashion collector and the subject of In Pursuit Of Fashion.
2-3 PM Mark Stryker, award-winning arts journalist and critic, author of Jazz from Detroit.
2-3 PM Linda Solomon, photojournalist and author of The Queen Next Door: An Intimate Portait of Aretha Franklin.

Please check back later for updates, including announcements of any last minute authors who might be attending.