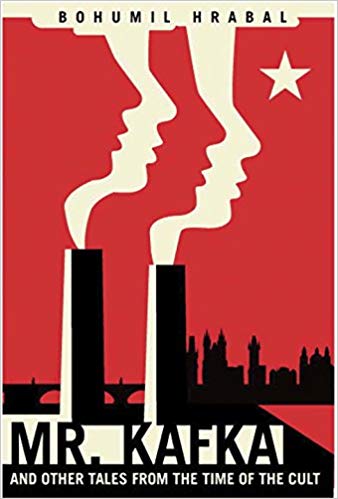 This month's reading group selection is Mr. Kafka: And Other Tales from the Time of the Cult by Bohumil Hrabal, translated from the Czech by Paul Wilson.
The Book Beat reading group will meet Wednesday, March 27th at 7:00 pm at Goldfish Tea Cafe, located at 117 W. Fourth Street in Downtown Royal Oak. All are welcome.
Get 15% off on the Current Reading Group Selection.
From the back cover:
"Never before published in English… these stories are set in the gaslit streets of postwar Prague; on the raucous and dangerous factory floor of the famous Poldi steelworks where Hrabal himself once worked; in a cacophonous open-air dance hall where classical and popular music come to blows; in a basement studio where a crazed artist attempts to fashion a national icon… Hrabal captures men and women trapped in an eerily beautiful nightmare, longing for a world where 'humor and metaphysical escape can reign supreme.'"
"One of the most authentic incarnations of magical Prague, an incredible union of earthly humor and baroque imagination." — Milan Kundera
"Chekhov is more gloomily scrupulous than Hrabal, who likes to heat his caught enigmas, his snatches of story and strange facts, so that they begin to emit a magical vapour. Hrabal is quite capable of a Chekhovian realism, but always watchful for the splendid or sublime in a story – what he called 'the pearl at the bottom' of a tale." — James Wood, London Review of Books
---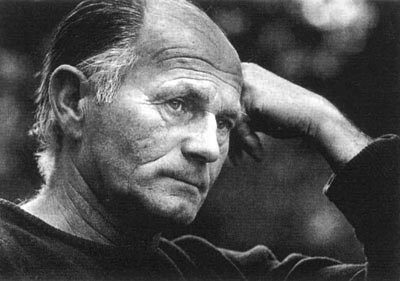 "Bohumil Hrabal (1914–1997) was born in Brno, Moravia, then part of the Austro-Hungarian Empire. More interested in poetry and the life of the brewery managed by his stepfather than in his studies, Hrabal enrolled in the law faculty at Charles University in Prague. The Nazi occupation of Czechoslovakia in 1939 led to the closing of the universities and Hrabal did not complete his degree until 1946. Not inclined to practice law and unable to find a publisher for his poetry once the Communist Party came to power in 1948, Hrabal held a long series of odd jobs, including notary clerk, warehouseman, railroad worker, insurance agent, traveling salesman, foreman in a foundry, wastepaper recycling center worker, and stagehand. In 1962 he became a full-time writer, but due to government restrictions was obliged to publish much of his work in underground editions or abroad. The motion-picture adaptation of his novella Closely Watched Trains brought Hrabal international recognition, including the 1967 Academy Award for Best Foreign-Language Film, but only in 1976 was he "rehabilitated" by the government and permitted to publish select works. By the time of his death—he fell from a fifth-floor window in a Prague hospital, apparently trying to feed the birds—Hrabal was one of the world's most famous Czech writers and the author of nearly fifty books." — New York Review of Books