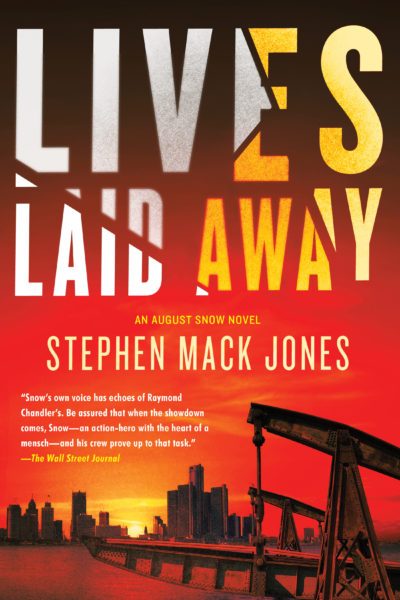 Come to the Southfield Public Library, at 26300 Evergreen Rd, Southfield, on Wednesday, February 27th at 6:30PM for a reading and booksigning with local author Steven Mack Jones.
Stephen's first adult fiction book, August Snow, was named a '2018 Michigan Notable Book' by the Library of Michigan. The second book in the August Snow series is Lives Laid Away, which was published in January 2019. Books will be provided by The Book Beat, please call us at (248) 968-1190 if you'd like to reserve a copy.
"August Snow—ex-Marine, ex-Detroit cop and self-described "rakishly handsome Blaxican"—made a favorable debut in Stephen Mack Jones's 2017 novel, titled, of all things, "August Snow." Now this tough-as-nails hero returns in Mr. Jones's "Lives Laid Away" (Soho Crime, 296 pages, $26.95), in which Snow and his neighborhood crew do battle with sex traffickers, rogue federal agents, racist bikers and their own most dangerous impulses." —Wall Street Journal
"Jones effectively dramatizes the Trump administration's approach to illegal immigration in his superior second novel featuring ex-cop August Snow (after 2017's August Snow). Snow was forced out of the Detroit PD after he began digging into allegations that the former mayor was corrupt." —Publisher's Weekly Starred Review
Stephen Mack Jones is a published poet, award-winning playwright, and recipient of the prestigious Kresge Arts in Detroit Literary Fellowship. He worked in advertising and marketing communications before turning to fiction. In 2018, the International Association of Crime Writers presented Stephen with the acclaimed Hammett Prize for literary excellence in the field of crime writing.
.