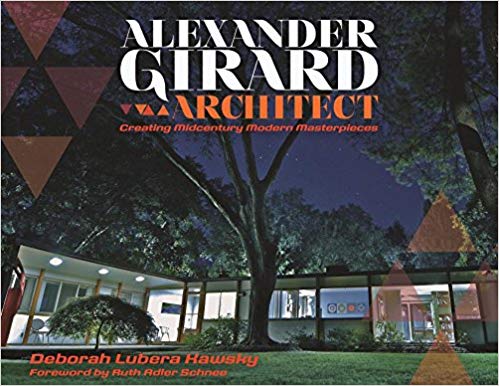 Grosse Pointe Library's "Night In The Stacks" events return on Saturday, February 16th at 7:00PM with a presentation from Deborah Kawsky about her book, "Alexander Girard: Architect." The evening will begin with light refreshments, and a cash bar will be available. Following her presentation, Dr. Kawsky will be available to sign books. Admission is free, but reservations are requested. Make them here. The event will be held at the central branch of the Grosse Pointe Library: 10 Kercheval Avenue, Grosse Pointe Farms. The Book Beat will be providing books at the event. If you'd like to reserve copies, please call us at (248) 968-1190.
"Showcases the bold, innovative, and colorful architectural designs of Alexander Girard. During the midcentury period, Michigan attracted visionary architects, designers, and theorists, including Alexander Girard. While much has been written about Girard's vibrantly colored and patterned textiles for Herman Miller, the story of his Detroit period (1937-53)–encompassing interior and industrial design, exhibition curation, and residential architecture–has not been told. This is the first comprehensive study of Girard's exceptional architectural projects, specifically those concentrated in the ultra-traditional Detroit suburb of Grosse Pointe. One exciting element of the book is the rediscovery of another Girard masterpiece – the only surviving house designed entirely by Girard, and former residence to Mr. and Mrs. John McLucas. Restored in consultation with iconic midcentury designer Ruth Adler Schnee, the McLucas house represents the culmination of Girard's Detroit design work at midcentury. Stunning color photographs capture the unique design elements-including the boldly colored glazed brick walls of the atrium-reminiscent of Girard's role as color consultant for the GM Tech Center. Original Girard drawings for the building plan, interior spaces, and custom-designed furniture document the mind of a modernist master at work and are made available to the public for the first time in this beautiful book."–Provided by publisher. 
---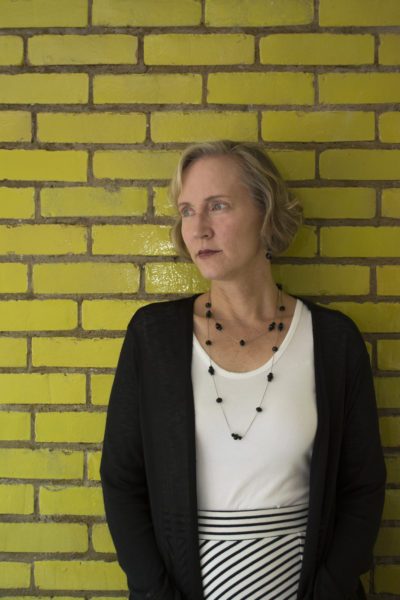 "Deborah Lubera Kawsky was born in Detroit, MI, which inspired her love for the city's art and architecture. Kawsky completed her undergraduate studies in art history at Smith College and her M.A. and Ph.D. degrees from Princeton University. She is currently an Adjunct Associate Professor at Madonna University, where she teaches art history courses and works with students and corporate partners on community projects. Kawsky has lectured at the Detroit Institute of Arts, Cranbrook Art Museum and Palm Springs Modernism Week on a range of art historical topics, including midcentury modern design, Detroit art and architecture, Italian Renaissance painting, and women and the arts." – Author Bio
Books will be available, provided by The Book Beat.