This month's reading group selection is Insel by Mina Loy, edited with an afterword by Elizabeth Arnold and introduced by Sarah Hayden.
The Book Beat reading group will meet Wednesday, February 27th at 7:00 pm at Goldfish Tea Cafe, located at 117 W. Fourth Street in Downtown Royal Oak. All are welcome.
Get 15% off on the Current Reading Group Selection.
From the back cover:
"Insel, the only novel by the surrealist master Mina Loy, is a book like no other—about an impossible friendship amid the glamorous artistic bohemia of 1930s Paris… Unpublished during Loy's lifetime, Insel—which is loosely based on her friendship with the painter Richard Oelze—is a supremely surrealist, deliberately excessive creation: baroque in style, yet full of deft comedy and sympathy. Now, with an alternate ending only recently unearthed in the Loy archives, Loy's extraordinary achievement can be appreciated by a new generation of readers."
"It's worthy. If you are interested in what we have forgotten, or the beauty to be discovered in broken projects that have materialized regardless of fractures, this is that. That is who Insel is." — Alan Limmis, Propeller Magazine
""[Loy's] utter absence from all canonical lists is one of modern literary history's most perplexing data." — Hugh Kenner, The New York Times
---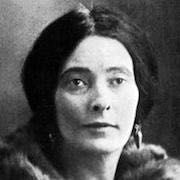 "Mina Loy was born in London on December 27, 1882. When World War I began, she served as a volunteer nurse in a hospital before moving to the United States in 1916, where she became a part of the avant-garde movement there. Recognized for her feminism and her modern verse, her poems, especially her wartime work, often dealt with sex. Her poetry disturbed her more conservative contemporaries.
In 1921 Ezra Pound wrote to Marianna Moore: "Is there anyone in America except you, Bill and Mina Loy who can write anything of interest in verse?" But for decades, the avant-garde poet Loy was virtually invisible next to many of her fellow modernists. While she makes colorful appearances in the biographies of many other writers and artists, including those of Djuna Barnes, Marcel Duchamp, Ernest Hemingway, James Joyce, Marianne Moore, and Gertrude Stein, Mina Loy had no biography of her own until 1996, when Becoming Modern: The Life of Mina Loy was released along with a new edition of her poems, The Lost Lunar Baedeker.
Loy became reclusive in her later years, and lacked any interest in building a reputation for herself. Mina Loy died September 25, 1966, in Aspen, Colorado." — Poetry Foundation