Save the date! Book Beat will be at the 2nd Annual Detroit Festival of Books at Eastern Market on Sunday, July 15th from 10AM – 4PM. Book Beat will be in shed 5 at tables J. We will have tons of bargain books, some rare finds, children's books, art books, signed books, curiosa and more… Several local authors will be joining us, (see below) –please stay tuned for updates! Hope to see you there.
–The Book Beat
Featured authors include:
Christopher Paul Curtis, author of Bud, Not Buddy, The Watsons Go to Birmingham, 1963, and his newest book, Journey of Little Charlie.
Mr. Curtis will be signing from 11 AM-1 PM

Newbery Medalist Christopher Paul Curtis brings his trademark humor and heart to the story of a boy struggling to do right in the face of history's cruelest evils.
Twelve-year-old Charlie is down on his luck: His dad just died, the share crops are dry, and Cap'n Buck, the most fearsome man in Possum Moan, South Carolina, has come to collect a debt. Fearing for his life, Charlie strikes a deal with Cap'n Buck and agrees to track down some folks accused of stealing from the cap'n and his boss. It's not too bad of a bargain for Charlie, until he comes face-to-face with the fugitives and discovers their true identities. Torn between his guilty conscience and his survival instinct, Charlie needs to figure out his next move, and soon. It's only a matter of time before Cap'n Buck catches on.
Josh Malerman, author of Bird Box and the new book, Unbury Carol. Time: 1-3 PM.
Carol Evers is a woman with a dark secret. She has died many times . . . but her many deaths are not final: They are comas, a waking slumber indistinguishable from death, each lasting days.
Only two people know of Carol's eerie condition. One is her husband, Dwight, who married Carol for her fortune, and—when she lapses into another coma—plots to seize it by proclaiming her dead and quickly burying her . . . alive. The other is her lost love, the infamous outlaw James Moxie. When word of Carol's dreadful fate reaches him, Moxie rides the Trail again to save his beloved from an early, unnatural grave.
And all the while, awake and aware, Carol fights to free herself from the crippling darkness that binds her—summoning her own fierce will to survive. As the players in this drama of life and death fight to decide her fate, Carol must in the end battle to save herself.
The haunting story of a woman literally bringing herself back from the dead, Unbury Carol is a twisted take on the Sleeping Beauty fairy tale that will stay with you long after you've turned the final page.
Charlie LeDuff, author of Detroit: An Autopsy and the new book, Sh*t Show. Time: 1-3 PM.
In the Fall of 2013, long before any sane person had seriously considered the possibility of a Trump presidency, Charlie LeDuff sat in the office of then-Fox News CEO Roger Ailes, and made a simple but prophetic claim: The whole country is bankrupt and on high boil. It's a shitshow out there. No one in the bubbles of Washington, DC., New York, or Los Angles was talking about it–least of all the media. LeDuff wanted to go to the heart of the country to report what was really going on. Ailes baulked. Could the hard-living and straight-shooting LeDuff be controlled? But, then, perhaps on a whim, he agreed. And so LeDuff set out to record a TV series called, "The Americans," and, along the way, ended up bearing witness to the ever-quickening unraveling of The American Dream.
Sh*tshow! is that true, tragic, and distinctively American story, told from the parts of the country hurting the most. A soul-baring, irreverent, and iconoclastic writer, LeDuff speaks the language of everyday Americans, and is unafraid of getting his hands dirty. He scrambles the tired-old political, social, and racial categories, taking no sides–or prisoners. Old-school, gonzo-style reporting, this is both a necessary confrontation with the darkest parts of the American psyche and a desperately-needed reminder of the country's best instincts.
Michael Zadoorian, author of The Leisure Seeker and the new book, Beautiful Music, will be signing from 1-3 PM.
Set in early 1970s Detroit, a divided city still reeling from its violent race riot of 1967, Beautiful Music is the story of one young man's transformation through music. Danny Yzemski is a husky, pop radio–loving loner balancing a dysfunctional homelife with the sudden harsh realities of freshman year at a high school marked by racial turbulence.
But after tragedy strikes the family, Danny's mother becomes increasingly erratic and angry about the seismic cultural shifts unfolding in her city and the world. As she tries to hold it together with the help of Librium, highballs, and breakfast cereal, Danny finds his own reason to carry on: rock and roll. In particular, the drum and guitar–heavy songs of local legends like the MC5 and Iggy Pop. In the vein of Nick Hornby and Tobias Wolff, yet with a style very much Zadoorian's own, Beautiful Music is a touching story about the power of music and its ability to save one's soul.
Aaron Foley, author of How to Live in Detroit Without Being a Jackass and the new book, The Detroit Neighborhood Guidebook. Time 11 AM- 1PM.
Detroiters need to get to know their neighbors better. Wait — maybe that should be, Detroiters should get to know their neighborhoods better. It seems like everybody thinks they know the neighborhoods here, but because there are so many, the definitions become too broad, the characteristics become muddled, the stories become lost. Edited by Aaron Foley, The Detroit Neighborhood Guidebook contains essays by Zoe Villegas, Drew Philip, Hakeem Weatherspoon, Marsha Music, Ian Thibodeau, and dozens of others.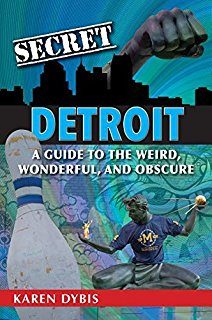 Karen Dybis will be signing her latest book Secret Detroit: A Guide to the Weird, Wonderful, and Obscure Time: 11 AM-1 PM
Karen Dybis is Detroit's oddball historian of the weird. She's covered Detroit made potato chips in Better Made in Michigan: The Salty Story of Detroit's Best Chip, murder and mayhem in The Witch of Delray: Rose Veres & Detroit's Infamous 1930s Murder Mystery, and a drive-In theater in The Ford-Wyoming Drive-In: Cars, Candy & Canoodling in the Motor City, and now her latest book;Secret Detroit: A Guide to the Weird, Wonderful, and Obscure a guidebook that blows the lid off all the oddest, overlooked and strangely unique 'top secret' sites of Detroit.
"Secret Detroit explores this great American city to investigate everything that is odd, unexpected, and extraordinary. Detroit is the kind of city you need to see and experience to understand why locals brag about being from the Motor City. Full of stories and tall tales, this book is a must-have for urban explorers, history buffs, and travelers of all experience levels."
"Not only is it an unusual true crime tale, it casts dozens of sideways glances at the injustices of Detroit's "golden age," and has lessons for us today." —The Witch of Delray reviewed in the Metro Times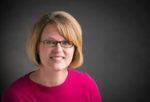 Karen Dybis is a metro Detroit writer who has blogged for Time magazine and worked the business desk at the Detroit News. She was born in Bad Axe (where she saw her first drive-in movie in the back of a Suburban), raised in Romeo and is proud to say her two children had their first drive-in movie experience at the Ford-Wyoming.